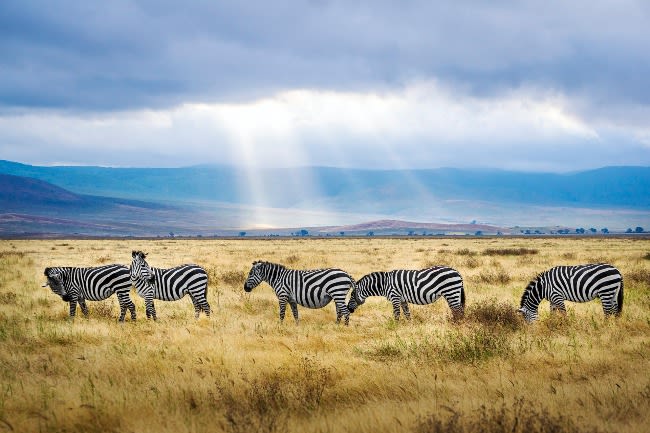 A peaceful coastline, stunning grassland filled with wildlife and one large snow capped volcano. This and much more is what Tanzania has to offer.
Why visit Tanzania?
Spectacular outdoors
We would think that one country that has the amazing Serengeti and the fabulous Mt Kilimanjaro, two of the most visited attractions in the continent, couldn't possibly be more blessed. But we were wrong. Tanzania is also home to wonderful beaches, not only in its mainland but also off the coast. Just a few kilometers away, visitors will find the island of Zanzibar, one of the most unspoiled beach destinations in Africa.
To top that up, Tanzania also boasts a unique ecosystem that sits inside the Ngorongoro Crater with its own microclimate. There, the black rhino thrives, along with other amazing animals native to the African continent.
Delicious food
Tanzanian cuisine has been influenced by the diversity of the different ethnic groups that coexist in the country. The Muslims, the Portuguese, the British and the Germans have left a bit of themselves in the local cuisine.
Delight in Ugali, a traditional dish that can be eaten for breakfast, lunch, or dinner. It consists of cornmeal paste rolled into a tiny ball and consumed by dipping it into different stews and sauces. Or try Mishkaki, a popular street food dish of skewered pieces of marinated meat such as beef, goat, or mutton that is slowly cooked over hot coals. Lastly, if you're a vegetarian, you must try Mchicha, a mouthwatering preparation of leafy greens, topped with grated coconut, coconut milk, peanut butter, tomatoes, and onions.
Vibrant people
More than anything else, it's the people that make a country truly magical. Meet red-cloaked Maasai warriors, traditionally nomadic cattle herders, you can find the Maasai people in the Ngorongoro Crater, where they have been bringing their cattle to graze in the immense grasslands for thousands of years.
Spend some time with the semi-nomadic Barabaig people near Mt Hanang. This tribe, also millenary cattle herders, are an essential part of different tours in the country. Learn about their traditions and their political order. The Barabaig have no supreme leader, but their tribe is organized into clans with each clan having a leader of their own.
But regardless of whether you go spend some time with a tribe or stay in the city, there's something consistent in Tanzanian culture: rhythm ,, songs and dances are everywhere. Dare to experience this rich culture on your next trip.
But before we can let loose to the rhythm of a Tanzanian drum, we need to get some paperwork sorted. Below, you'll find all the information you need regarding the Tanzania Visa for residents of Egypt, the mandatory health declaration and how to get both documents quickly and easily before your trip.
To top it off, we finish off with some recommendations of the must-see places in Tanzania.
Let's go!
Visa and Requirements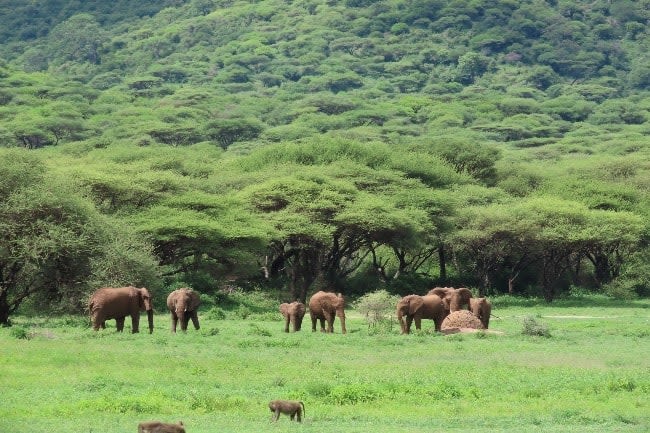 Do I need a Tanzania Visa for residents of Egypt?
Yes. Depending on the reason for your trip you'll need to get a visa to enter Tanzania. There are two eVisas available. They are called eVisas because they can be processed fully online, without going to an embassy. The first Tanzania Visa for residents of Egypt is the Tourist eVisa and the second is the Volunteer eVisa.
Both documents allow visitors from Egypt to enter the country once and stay there for a maximum of 90 days Per Entry.
Make sure to select the right Tanzania visa for residents of Egypt depending on the reason for your stay. This will facilitate your trip to the country.
What are the necessary documents to apply for a Tanzania Visa for residents of Egypt?
Because they are eVisas, gathering the documents to apply for them is very easy.
Depending on which Tanzania visa for residents of Egypt you are getting, you'll need some or all of these items:
Business Registration of Inviting Company (if applicable) - This document is particularly necessary for those applying for a Volunteer eVisa. The company you are volunteering with will be able to provide this document for you.

Applicant Photo - It needs to be against a white background. You can get it done at a professional photo studio or at home with your phone. If you choose to do it at home, make sure you use natural light. Take it against a clean white wall and ensure that your face and shoulders occupy ¾ of the frame. Ask someone to help you if possible, or use a tripod and a timer.

Passport Personal Details Scan - You can use a scanner or your phone, just be mindful that the scan needs to be clear, without smudges, glares, or blurs that might obscure your personal details. Uploading a cloudy passport scan could be one of the main reasons for rejection of your Tanzania Visa for residents of Egypt.

Airline Confirmation - With both your arrival and departure dates clearly stated within 90 days from each other.

Proof of Marriage or Spousal Relationship (if applicable)

Invitation letter/ request letter for Visa from your Host in Tanzania (if applicable)
You'll also need a valid email address to receive your Tanzania Visa for residents of Egypt once it's ready. Use an email address that you check regularly because if there are any issues with your application, you'll receive updates through it. Additionally, you'll need a form of payment that can be either a credit card or a debit card.
Once you get all these items, your Tanzania Visa for residents of Egypt will be around the corner.
Can I extend my stay with the Tanzania Visa for residents of Egypt?
Yes, you can extend your stay for a maximum of 180 days. For that, you'll need to go to an immigration office in Tanzania. You'll be required to state the reason for the extension and to prove that you have enough funds to sustain yourself, and those traveling with you during that time.
When should I apply for my Tanzania Visa for residents of Egypt?
You should apply for your Tanzania Tourist e-Visa as early as you can before your trip. Our recommendation is to apply at least 10 Business Days before your trip because in most cases that's how long government officials take to process your documents.
Once you submit your application, your Tanzania Visa for Residents of Egypt will arrive in your email inbox.
Can I visit Zanzibar with my Tanzania Tourist eVisa?
Yes. Although Zanzibar is a semi-autonomous part of Tanzania, most visas, including the Tanzania Visa for Residents of Egypt allows travelers to visit the islands of Zanzibar.
They are a great touristic spot for those looking to spend some time enjoying the marvelous beaches the country has to offer.
Do I need a yellow fever vaccination certificate to travel to Tanzania?
You do, but only if you are coming from a country with high risk of yellow fever infection.
You can find the list of high-risk countries as stated by WHO here. We recommend that you check that list before your trip to make sure you meet all the requirements for the Tanzania Visa for residents of Egypt.
I'm traveling with minors, do I need to get an additional Tanzania Visa for residents of Egypt for them?
Yes. All minors are required to have their own visa to enter Tanzania. The only exceptions are minors under 2 years old.
Additionally, if you're not the parent or tutor of the child, you'll need to find out what is the required paperwork for them to travel with you to Tanzania. This requirement is processed locally and will be requested by your local authorities before leaving the country.
Avoid any issues on your trip to Tanzania by getting all the necessary documents ready for your Tanzania Visa for residents of Egypt.
COVID -19 Restrictions
What are the current COVID-19 related requirements to enter Tanzania?
There are several entry requirements that were established at the beginning of the pandemic and are meant to curve the infection rate in the country.
Travelers must get a negative PCR within 72 hours before arriving in Tanzania.
Upon arrival, all unvaccinated travelers who come from the USA, the UK, India, South Africa, Uganda, Rwanda, France, Democratic Republic Of Congo, Egypt, and Malawi will be required to get a rapid test at their own expense.
Travelers who test positive on the rapid test upon arrival will be required to quarantine on an approved facility.
Vaccination certificates are not necessary to enter Tanzania, but they are recommended.
Children under 6 years old and fully vaccinated travelers are exempt from all testing.
Additionally, all travelers, both foreign and national will need to fill out the Tanzania Traveler Health Surveillance Form within 24 hours of arriving in the country.
This form is a separate document from your Tanzania Visa for residents of Egypt.
What's the Tanzania Traveler Health Surveillance Form and how do I apply for it?
The Tanzania Traveler Health Surveillance Form is a public health document that is used by government officials to assess and manage the risks associated with the COVID-19 pandemic. Through this form, they are able to track and trace all potential infection clusters and prevent outbreaks.
It is a mandatory document for all travelers arriving into the country, regardless of their nationality and it must be obtained along with a Tanzania Visa for residents of Egypt.
You can apply for both your Tanzania Traveler Health Surveillance Form and your Tanzania Visa for residents of Egypt through iVisa.com.
Applying with iVisa.com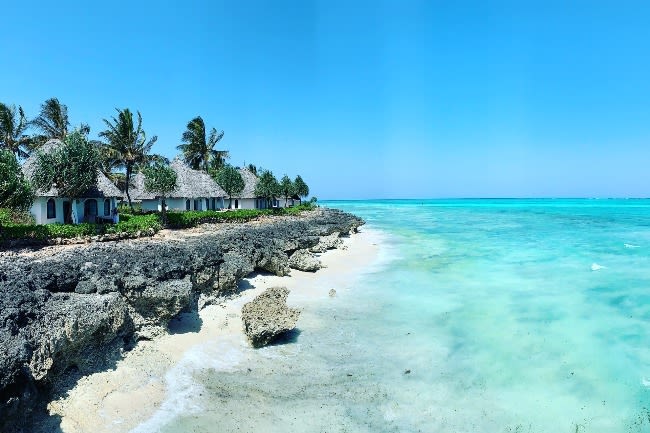 Why should I apply for my Tanzania Visa for residents of Egypt with iVisa.com?
Getting a Tanzania Visa for residents of Egypt through iVisa.com is much simpler. You can fill out the form in your own language and do the entire process from the comfort of your home.
On top of that, iVisa.com offers you an excellent customer service team who are available 24/7 to answer all your questions. Gain some peace of mind by knowing that your documents will be successfully processed in the agreed time.
We pride ourselves on offering a safe, effective and convenient service to all of our clients, whether they are getting the Tanzania Visa for residents of Egypt or any other document they need for their trips.
If you want to learn more about our services, check out our reviews page to learn what our past clients have said about us.
How can I apply for my Tanzania Visa for residents of Egypt with iVisa.com?
Applying for this or any other document with iVisa.com is as simple as opening a new email address. The whole process will take you less than 15 minutes. You just need to follow these three simple steps:
Step one: Fill out the application form with your personal information and the details of your trip, like dates and flight number. At this point, you get to choose the processing time that adapts to your needs the best. We offer three options that are detailed in the next question.

Step two: Check that all the information entered is correct and pay for your Tanzania Visa for residents of Egypt. All our prices include the government fee, so you don't have to pay anything extra after this step. There are no hidden fees. You can check exactly how much your document will cost and what it's included right before paying.

Step three: Upload the required documents and apply!
Remember that depending on the eVisa you are getting, whether it is a Tourist eVisa or a Volunteer eVisa, the documents you'll need to upload are different. If you have any questions about which documents you need for your Tanzania Visa for residents of Egypt, let us know through the chat. We're here to help you!
What happens after I apply for my Tanzania Visa for residents of Egypt?
After we receive your application, one of our experts will carefully review it to make sure that there are no mistakes in it. If they find any errors, they'll reach out to you via email to correct them before processing it. This way, they make sure that by the time your application reaches the government officials, it's error-free, saving precious time and effort.
Some of the most common mistakes on applications include uploading the wrong or unreadable documents or filling out the application with wrong information. We prevent them by reviewing each application and checking that everything is correct.
You'll receive your Tanzania Visa for residents of Egypt via email at the agreed time. Here's what it looks like.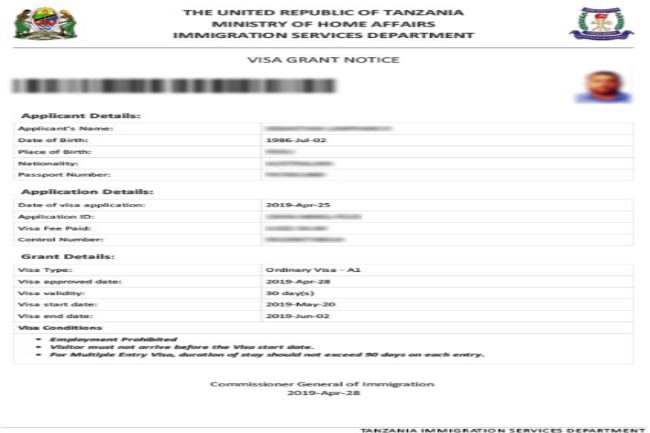 You need to print the document before your trip and sign it, if applicable. You'll be asked to present the hard copy at immigration upon arrival to Tanzania.
What are the processing times and costs of the Tanzania Visa for residents of Egypt?
We offer three possible processing times and costs for your Tanzania Tourist eVisa. This way you can choose which one adapts best to your needs.
Standard processing - You will receive your Tourist eVisa in

10 Business Days

and it costs

USD 95.49

.
Rush processing - Your e-Visa will be sent by email in

7 Business Days

and it will cost

USD 134.99

.
Super Rush processing - Your Tanzania Visa for residents of Egypt will arrive by email within

5 Business Days

and it will cost

USD 153.99

.
You can select your preferred processing time when you complete the application form of the Tanzania Visa for residents of Egypt with us.
iVisa.com Recommends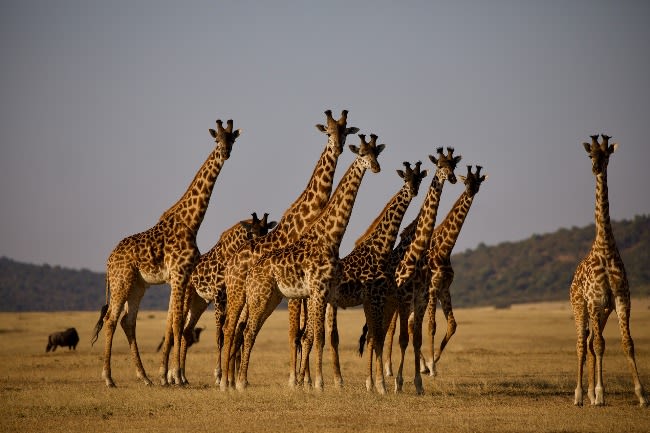 Delight on the idyllic beaches at Zanzibar
Let the calm beaches of the Indian Ocean wash away your worries. If you have the chance, take a flight to the wonderful archipelago of Zanzibar. The beauty of the landscapes in Zanzibar lies in the variety of beaches it offers its visitors. If you are looking for calm waters where you can snorkel, then you should visit Zanzibar's east coast. There, waves break over coral reefs where swimmers can admire starfish, minnows, and anemones. If you prefer swimming and sunbathing, then the north side of the island is a better choice. Smooth white sand and calmer ocean make for a great place for a day in the sun. Now, if your deal is wildlife, then you should definitely head to the south coast to visit the Menai Bay Conservation Area. This is a sea turtle protection area meant for the endangered species that come to breed on the island. For a more adventurous experience, take a day trip to Prison, Grave, and the Snakes Islands.
Marvel at the impressive Mt Kilimanjaro
Climb to the top of Africa on this amazing experience. Mount Kilimanjaro National Park is Tanzania's most visited park. People from all over the world come to awe at the grandeur of Africa's highest mountains.
This dormant volcano rises from cultivated farmland and through lush rainforest. It has three volcanic cones: the twin peaks Kibo and Mawenzi and the third cone, Shira on its western side. The rainforest is home to buffalos, elephants, monkeys, and leopards. So, if you're looking to get a glimpse of Africa's wildlife, here you'll get the chance.
Climbing to the top does not require technical experience as it does with other famous mountaintops. But it's not easy or cheap. We recommend adventure travelers looking to go to the top of Africa to prepare physically and mentally before investing in this trip of a lifetime.
Explore the wonders of Serengeti National Park
There are few moments in a traveler's life as memorable as the first time they visit the Serengeti. There's something magical about this ancient land. Witnessing animals following their primal instincts that drive them to migrate in search of grasslands moves something within us as spectators.
The yearly migration makes the Serengeti a prime destination to experience safaris in Africa. There are many tours that take you around the park, whether by car or even hot air balloon, for an unforgettable experience. The Serengeti offers its visitors the sights of the big 5 - lion, elephant, rhino, leopard, and buffalo. One of the top dates to visit the Serengeti is during the wildebeest annual migration when 1.5 million animals travel around the area searching for grassland.
Ngorongoro Conservation Area
The highlight of the Ngorongoro Conservation Area is the deep volcanic crater with the highest density of Africa's wildlife. This natural wonder is the deepest unflooded crater and a UNESCO Heritage Natural Site.
The Ngorongoro Crater is the largest intact volcanic caldera, with a rim that is 2,200 meters high. The rim creates its own climate and offers natural protection to the wildlife that inhabits it. This particular ecosystem is what makes this location one of the last places where the endangered black rhino still reproduces in the wild. The crater also houses other animals like giraffes, leopards and a diversity of antelopes.
The Ngorongoro Conservation Area is also home to the Maasai people. These traditionally nomadic people build temporary villages using circular homesteads called bomas. It's possible for tourists to visit some of these homes, which are built following a strict order particular to their tribe. The Maasai are cattle people, and even though they are not allowed to build villages inside the crater anymore, they continue to bring their cattle to graze in the grassland inside Ngorongoro, as they have done for thousands of years.