If you are a citizen of Egypt and you need to make a trip to Tanzania, then you should know that you must obtain a visa before you go. At iVisa.com, we are proud to provide visitors from Egypt with two visa options: Tourist eVisa and Volunteer eVisa. You can apply for any of these e-Visas here.
iVisa.com provides e-Visas to visitors from Egypt who need to travel to Tanzania. e-Visas allow you to securely go through the visa application process without having to waste time going to an embassy. Learn more by reading the information below.

Frequently Asked Questions about the Tanzania Visa
Do I need a valid passport to enter Tanzania?
If you're a citizen of Egypt and you need to go to Tanzania, know that you will be required to have a passport with an expiration date that is least six months from the date they plan to depart from the country. Get your Tourist e-Visa here.
Do I need a visa to travel to Tanzania?
Yes, if you're from Egypt, you need a visa. It can be an eVisa, which is an easier option than the one given at the embassy.
How long can I stay in Tanzania with an eVisa?
The longest time allowed to citizens of Egypt is ****.
A multiple-entry visa will then be valid for up to 1 year after arrival but know that you will need to leave intermittently at least every 90 days Per Entry while you stay in the country.
What documents should I have to get an online visa?
The visa application process was often described as a bad experience for travelers, but now it's simpler and more pleasant than ever before with the e-Visa.
Please remember that before you begin the application process, you can save more time by gathering the following documents:
Valid Passport - You will have to have a passport and it needs to be valid for at least six months from the date you plan to leave the country.
Flight Itinerary - You'll be asked to prove that you will leave the country by providing a departure ticket with a date that falls within the

90 days Per Entry

you are allowed in the country.
Passport Scan - You'll need to upload one for your e-Visa application, and you'll need two recent passport photos.
Email Address - We will send your Tourist e-Visa to you via email.
Yellow Fever Certificate - If you are from or traveling to a country with a risk of yellow fever virus transmission, you will also have to present this document to Immigration upon arrival.
Payment Method - We accept several payment methods, including Visa and American Express.
How many times can I enter Tanzania with an eVisa?
The Tourist e-Visa is valid for ****. Apply for your e-Visa here.
What is the price of a visa application?
iVisa.com understands that our visitors from Egypt need to get their necessary travel documents processed cheaply and in the shortest time possible. You can apply for an e-Visa here. That's why we provide three processing times and rates to citizens of Egypt:
Standard processing - Your e-Visa will be emailed to you , and the cost of your e-Visa will be .

Rush processing - Your e-Visa will be sent by email within , and the e-Visa cost will be .

Super Rush processing - Your e-Visa will arrive by email within , and the e-Visa cost will be .
How long is the Tourist e-Visa valid for?
The e-Visa has a validity of 1 year after arrival.
How can I apply?
Once you've got all the things mentioned previously, you may proceed to fill in the online form. This isn't a challenging undertaking, but should you need more help with these measures, iVisa.com supplies an outstanding support service. It is possible to call 24/7, and the service is completely at no cost.
The application contain the following steps: In the very first step you have to provide personal details. You have to write your name, address, date of birth, passport information, as well as others.
At the next step you need to go with the payment and revision. Be cautious once the program is submitted by you, it shouldn't include any typos. Even the typo can ruin the entire process. Ensure the info that you provide is 100% true and double check the spelling.
In the final measure you have to upload residual documents if needed. IVisa.com helps you understand what you will need to upload. Once you finish with this, you hit the button and you are done.
If you're ready to start, then click here and fill in your information to start your adventure!
What can I do once I complete the application for my Tanzania e-Visa?
Once you finish the application procedure to go to Tanzania, you are going to get the e-Visa via email after the processing period. And the best part is that during your wait, you do not need to go to any Embassy.
Can I extend the number of days I want to stay in Tanzania?
Yes, you can do that. You can extend your visa up to a maximum of 6 months once you arrive in Tanzania.
Where can I read more?
If there is still more you would like to know about the Tanzania e-Visa, you can contact our customer service center here, or go to the Tanzania e-Visa page to see other FAQs that could work.
We know that our visitors from Egypt need to have a safe and efficient visa approval process, and that's why we provide them with e-Visas. Visitors from around the world trust iVisa to make their travel experience as smooth and comfortable as possible.
We hope you enjoy your stay in Tanzania!
---
About the Author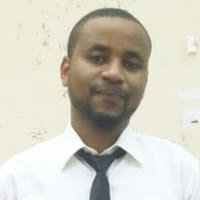 Wilbard Samba is the co-author of this article. He has a bachelor's degree in law from St. Augustine University in Tanzania. He works at a law firm specializing in East African investment.