Visa policy for Tanzania
The Tanzania visa policy defines the regulations international travelers must follow to enter the African nation. It states the kind of travel documents and supporting documentation they must have to meet this end.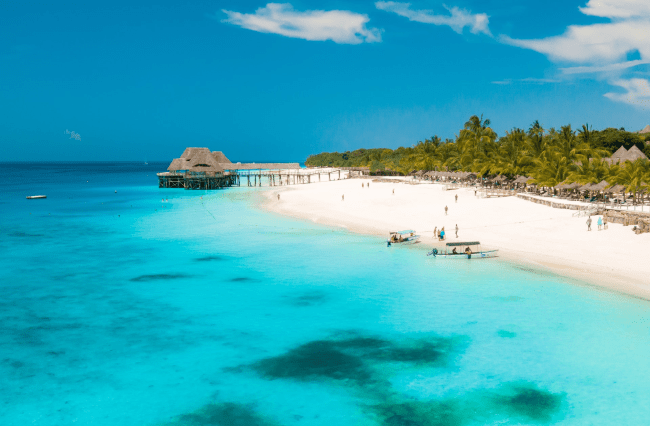 The requirements and travel documentation are determined by a series of factors such as the foreigner's nationality, their travel's purpose, the planned time to stay in the country, among others.
The Tanzania visa policy states that passport holders from these more than 49 territories do not require a visa to travel to the country. They will be granted access to stay in the country for up to three months.
Antigua and Barbuda
Bahamas
Barbados
Belize
Botswana
Brunei Darussalam
Dominica
The Gambia
Ghana
Grenada
Guyana
Hong Kong
Jamaica
Kenya
Kiribati
Lesotho
Macau
Madagascar
Malawi
Malaysia
Malta
Mauritius
Mozambique
Namibia
Nauru
Papua New Guinea
Republic of Cyprus
Romania
Rwanda
Saint Kitts and Nevis
Saint Lucia
Saint Vincent and the Grenadines
Samoa
Seychelles
Singapore
Solomon Islands
South Africa
Swaziland
Tonga
Trinidad and Tobago
Tuvalu
Uganda
Vanuatu
Zambia
Zimbabwe
Since November 2018, the Tanzania visa policy has established that all nationals from countries outside the exempted list will require a visa. However, it also introduced the adoption of electronic travel authorizations, enabling citizens from over 150 territories to process their online visas through an electronic application.
Tanzania also offers the option for these nationalities to obtain their visas on arrival. Nonetheless, they must wait and queue on an additional line. Moreover, they will also have to pay the visa fee in US dollars, the only currency accepted for this matter.
All other foreign nationals must apply for a visa at their closest Tanzanian consular body. So, they should face all the processes that come along with this process, such as making and going to a personal appointment.
For employment, foreigners must request a work permit, which will demand to apply directly to the less distant Tanzania embassy or consulate.
The Tanzania visa policy applies the same for Zanzibar. Right next, there will be deeper data on the visa policy for tourism and the exact type of visas available for Tanzania:
Tourist Visa Policy for Tanzania
The tourist visa policy for Tanzania refers specifically to those measures and travel documentation needs for foreign nationals to spend leisure time in Tanzania or Zanzibar.
International travelers, who hold a passport from any of the 49 exempted countries, can visit the African nation without any travel document or visa. Due to the Tanzania visa policy for tourism, all other foreigners must have a valid visa to either go around Tanzania, visit Zanzibar, or both.
More than 150 nationalities have the chance to get their eVisas (electronic visas) before traveling or to obtain them on arrival. Although, it is recommended to apply for an eVisa beforehand. Otherwise, international citizens will require to wait in the airport while processing their on-arrival visas, which must be paid using US currency.
Nationals from countries not included in these territories have to go through embassy or consulate procedures.
In the next paragraphs, there is more information about the tourism visa regulations:
The Tanzania eVisa
Since 2018, citizens from these more than 150 countries can apply for an electronic visa or an eVisa:
Aland Islands
Albania
Algeria
American Samoa
Andorra
Angola
Antarctica
Argentina
Armenia
Aruba
Australia
Austria
Bahrain
Belarus
Belgium
Benin
Bhutan
Bolivia
Bonaire
Bosnia and Herzegovina
Brazil
Bulgaria
Burkina Faso
Burundi
Cambodia
Cameroon
Canada
Cape Verde
The central African Republic
Chile
China
Colombia
Comoros
Congo
Costa Rica
Croatia
Cuba
Curacao
Czech Republic
The Democratic Republic of the Congo
Denmark
Dominican Republic
Ecuador
Egypt
El Salvador
Estonia
Faroe Islands
Federated States of Micronesia
Fiji
Finland
France
French Guiana
French Polynesia
Gabon
Georgia
Germany
Greece
Greenland
Guadeloupe
Guam
Guatemala
Guinea
Guinea-Bissau
Haiti
Honduras
Hungary
Iceland
India
Indonesia
Ireland
Israel
Italy
Ivory Coast
Japan
Jordan
Kuwait
Kyrgyzstan
Laos
Latvia
Liberia
Libya
Liechtenstein
Lithuania
Luxembourg
Macedonia
Maldives
Marshall Islands
Martinique
Mayotte
Mexico
Moldova
Monaco
Mongolia
Montenegro
Morocco
Myanmar
Nepal
Netherlands
New Caledonia
New Zealand
Nicaragua
Niue
North Korea
Northern Mariana Islands
Norway
Oman
Palau
Panama
Paraguay
Peru
Philippines
Pitcairn Islands
Poland
Portugal
Puerto Rico
Qatar
Reunion
Russian Federation
Saint Barthelemy
Saint Martin
Saint Pierre and Miquelon
San Marino
Sao Tome and Principe
Saudi Arabia
Serbia
Sint Maarten
Slovakia
Slovenia
South Georgia and the South Sandwich Islands
South Korea
South Sudan
Spain
Sudan
Suriname
Svalbard and Jan Mayen
Sweden
Switzerland
Taiwan
Thailand
Timor-Leste
Togo
Tunisia
Turkey
Ukraine
United Arab Emirates
United Kingdom
United States
United States Virgin Islands
Uruguay
Vatican City
Venezuela
Vietnam
Wallis and Futuna
The Tanzania eVisa is an electronic authorization that works as a regular visa. The main difference is that travelers can arrange it electronically, meaning they won't have to visit a consular body, saving them time and energy.
The eVisa works for both places: Tanzania and Zanzibar. Travelers must complete the entire application process that consists of providing basic information. After the process is completed, they will receive the Approved Visa Grant Notice and the Visa Application Notification letter in their email.
These documents must be printed out and delivered to the immigration officials at the entry ports. As a regular visa, they can enter the country via any airport, seaport, or border.
Authorities mostly grant Tanzania tourist eVisas valid for 90 days with a single entry to stay for up to 30 days. United States passport holders may obtain a multiple entry visa valid for one year that should follow the 90/180 rule (stay up for 90 days in a 180 day period).
The Tanzania eVisa is exclusively available for travelers whose point of entry is any of the following: Julius Nyerere International Airport (JNIA), Kilimanjaro International Airport (KIA), Abeid Amani Karume International Airport (AAKIA), Namanga land border, or Tunduma land border.
Tanzania Visa on Arrival
According to the 2018 new Tanzania visa policy, all previously listed foreigners can obtain their visas on arrival at any of the Tanzania or Zanzibar legal entry ports.
However, travelers will have to do an extra process: to wait for their turn to request and pay for the visa on arrival. They must pay with US dollars because no credit, debit card, or another currency is received to process the visa.
The validity, entrance allowance, and authorized length of stay will be determined for an immigration official on a case-to-case basis.
The Tanzania Volunteer Visa
These same foreign nationals can electronically apply for a volunteer visa, which is valid for up to 90 days, and it allows foreigners to volunteer at an NGO.
This visa is compulsory in case travelers want to work as volunteers at non-profit organizations. It does not count as an official work visa.
Other important visa information.
All other nationals will need to go through an embassy or consular visa process in order to get their paper visas to visit Tanzania or Zanzibar.
All of them must apply for a transit visa in case they are only passing through Tanzania to catch a flight somewhere else.
All travelers listed below must present their proof of Yellow fever vaccination or certificate to access the African nation:
Angola, Argentina, Benin, Bolivia, Brazil, Burkina Faso, Burundi, Cameroon, Central African Republic, Chad, Colombia, Republic of the Congo, Democratic Republic of the Congo, Côte d'Ivoire, Ecuador, Equatorial Guinea, Ethiopia, French Guiana, Gabon, Gambia, Ghana, Guinea, Guinea-Bissau, Guyana, Kenya, Liberia, Mali, Mauritania, Niger, Nigeria, Panama, Paraguay, Peru, Rwanda, Senegal, Sierra Leone, South Sudan, Sudan, Suriname, Togo, Trinidad and Tobago, Uganda, Venezuela, Zambia.