Is volunteering in Tanzania something you would like to do? It's an admirable choice. It is important to note that Burkinabes must obtain a visa prior to making their travel plans to Tanzania. Start your application with iVisa.com and learn more about the Tanzania Volunteer eVisa for the citizens of Burkina Faso.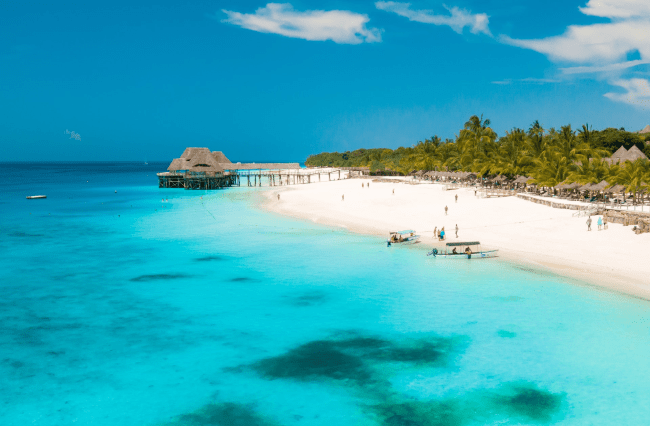 If you need help with your visa application, you can get it through iVisa.com. It will help you get the travel document on time. Tanzania Volunteer eVisa applications can be submitted online with minimal effort. Keep on reading this article for more details about the Tanzania Volunteer eVisa for the citizens of Burkina Faso.
Frequently Asked Questions
What is a Tanzania Volunteer eVisa for the citizens of Burkina Faso?
The Tanzania Volunteer eVisa is a visa and work permit for non-profit organisations. It is expected that you will participate in charity activities. It is a special visa permit that can be applied through iVisa.com. It is fast, simple and easy to use.
Do citizens of Burkina Faso need a visa to enter Tanzania?
The citizens of Burkina Faso will need a visa in order to enter Tanzania. For each occasion, there are different visas available. It depends on your purpose of visit. Check the Visa Checker Tool on iVisa.com to determine whether a visa is required for your destination.
What is the duration of stay of a Tanzania Volunteer eVisa?
Tanzania Volunteer eVisa holders can stay for a maximum of 90 days after arrival while they are in the country. It is a Single Entry visa that allows the holder to stay in Tanzania for a limited period.
How do I start the process? What details do I need?
Make sure to have these details in hand before the application process.
Scan of passport: Upload a scan of your passport to get your details.
Email Address: You will get the travel document via email.
Payment method: Pay the application fee using a debit/credit card.
What are the processing options available with iVisa.com?
iVisa.com offers three processing options:
Standard Processing Option: Although it's inexpensive, the wait is long.

USD 96.49

-

10 Business Days

Rush Processing Option: An option that offers faster performance, but at a higher cost.

USD 129.99

-

7 Business Days

Super Rush Processing Option: It offers the fastest processing speed at the most expensive price.

USD 144.99

-

5 Business Days
How to apply for the Tanzania eVisa with iVisa.com?
All you have to do is follow these steps.
First: Fill out the application form and choose the processing option.
Second: Verify the details and pay the application fee.
Third: Attach a scan of passport and other documents if required.
Why should I apply with iVisa.com?
The privacy of our customers is important to us. Secure technologies ensure the safety of your information. Check the comment section for more clarity.
Where to get more details on theTanzania Volunteer eVisa for the citizens of Burkina Faso?
If you have any queries about the Tanzania Volunteer eVisa for the citizens of Burkina Faso, contact our customer support agents. You can also reach us by email at [email protected].
iVisa.com Recommends
There are a lot of beautiful places in Africa, and Tanzania is one of them. Whenever you step onto the South African coast, you're greeted yelling "Jambo" and everyone seems happy. Landscapes are lush and beautiful, energy is vibrant and exciting, and wildlife is exceptional. Climbing to the top of Africa and seeing the Furtwängler Glacier is an awe-inspiring experience. It is considered the most scenic route and gives you an extra day to adjust to the elevation. If you choose this route, you will have a great chance of reaching one of the world's most famed summits. It is an impressive achievement to reach the summit, standing 5895 metres tall. This is a trek you won't want to miss. A thrilling safari experience awaits in Africa's Serengeti National Park. There is a good reason for this! Over a million wildebeest migrate over its great plains every year, along with thousands of the other herbivorous animals of Africa, such as gazelles and zebras. Do not restrict yourself to the migration season only. There is a lot of wildlife to spot in the Serengeti year-round, including lions, cheetahs, elephants, and leopards in their natural habitats on the vast plains of Africa.