Denmark is one of the many countries that qualify for an eVisa when traveling to Tanzania, therefore, if you have a Danish passport, you can easily enter Tanzania by having an eVisa. Even if you want to go there for volunteer purposes, you still have to apply for one. However, you have the option of getting a Tanzania Volunteer eVisa for the citizens of Denmark online.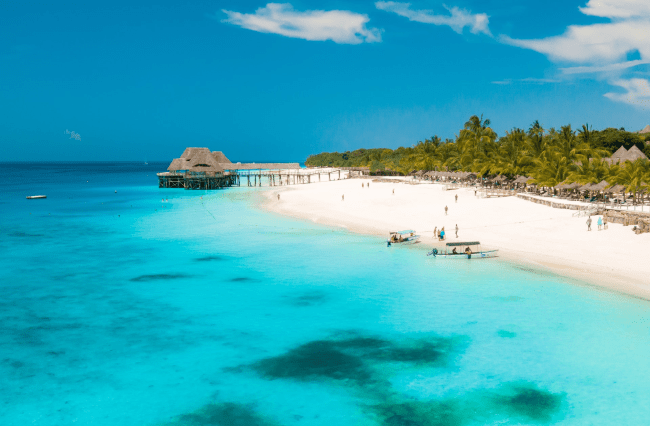 With iVisa.com, the effort in the application process is close to non-existent. In case you are interested in finding out more about the Tanzania Volunteer eVisa for the citizens of Denmark and the online application process, please read the answers to the most frequently asked questions below.
Frequently Asked Questions
What is a Tanzania Volunteer eVisa and what items are necessary to apply for it?
The Tanzania Volunteer eVisa for the citizens of Denmark is a travel item that permits you to enter Tanzania with your Danish passport as long as you accept to complete volunteer work.
As you may already know, every visa needs certain documents, and the Tanzania Volunteer eVisa is no exception, but fortunately is not demanding. The list of items required are as shown below:
Passport – Take a look at its expiry date to ensure that it is valid and remains as such for at least another 6 months after your date of arrival in Tanzania.
A scanned copy of the passport's information page.
A professional photo.
Your return flight ticket.
Invitation letter – It is issued by the NGO you work within Tanzania
Your current e-mail address
Means of online payment – You can use a credit/debit card.
What are the processing time options and prices?
You can easily choose the timeframe in which your application form is processed. Better yet, iVisa.com offers you three options that also differ in price:
Standard Processing –

10 Business Days

-

USD 83.00

Rush Processing –

7 Business Days

-

USD 109.25

Super Rush Processing –

5 Business Days

-

USD 149.00
How do I apply for the Tanzania Volunteer eVisa for the citizens of Denmark?
To obtain your volunteer visa you only have to complete a process that will not take you more than 20 minutes. This process is divided into the following steps:
First, you must fill in the application form with your data and choose the processing time that seems most convenient for you.
Second, you should review the information to avoid errors and proceed with the online payment.
Third and last, you will have to upload and attach the required items to complete the process.
Now you just have to wait for your eVisa that will be ready by email in no time!
Is the application process difficult?
Not necessarily. As soon as you make sure to meet the requirements, you only have to fill in the online application form. You should only spend a few minutes on it.
Is it safe to apply for my eVisa with iVisa.com?
Our services do not compromise any data you offer, so you can feel safe when using them. We always work the best we can to avoid issues with the software, so you have nothing to lose when applying with us. Besides, you can always take a look at our reviews first before applying so that you can feel more relaxed while applying.
Where can I find more information about the Tanzania Volunteer eVisa for the citizens of Denmark?
If you still have more questions about the Tanzania Volunteer eVisa for the citizens of Denmark, then do not stress out, you can contact our customer service center here, or enter the Tanzania e-Visa page to see other FAQs that could be helpful for your trip.
iVisa.com Recommends
Tanzania shares borders with the Indian Ocean, which is why its coastline can be very magical for any traveler. With tranquil isles and dozy coastal villages steeped in centuries of Swahili culture, this coast is ready to give you a relaxing and pleasant vacation.
Besides, this coastline was once the seat of sultans and a linchpin in a far-flung selling chain extending to Persia, India, and beyond. Nowadays, it is a perfect place to relax on white-sand beaches backed by palm trees and huge baobabs. Not to mention that Tanzania's coastline lets you enjoy some of the most beautiful pastel-hued sunrises.
Apart from that, Tanzania is also very popular for having a lot of spots to enjoy safaris, including the fields of Serengeti National Park, a safari spot populated by the "big five" animals, so you definitely won't get bored there.