If you are looking for an African country where you can do some volunteer work, know that Tanzania provides several opportunities. Nonetheless, keep in mind that most nationalities need a visa to enter the country. Fortunately for you, Egyptian citizens are eligible for a Tanzania Volunteer eVisa and it can be obtained online.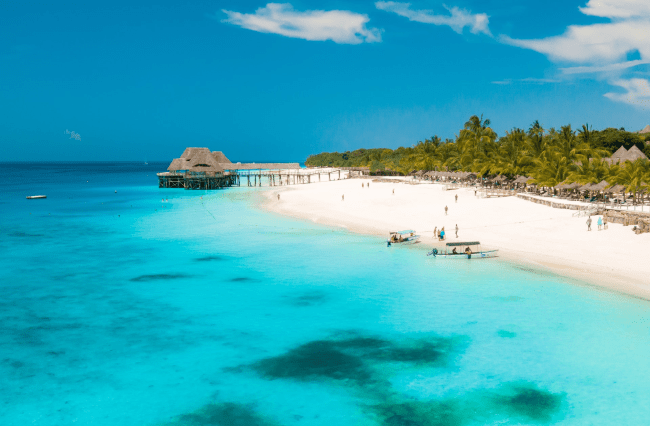 iVisa.com is here to facilitate the online application process for you. Do you want to know more about the Tanzania Volunteer eVisa for the citizens of Egypt and the online application process? Then you should take a quick look at the information we have prepared for you below.
Frequently Asked Questions
What is a Tanzania Volunteer eVisa and what do I need to apply for it?
The Tanzania Volunteer eVisa for the citizens of Egypt is an online document that allows you to enter Tanzania with your Egyptian passport as long as you are doing it to complete volunteer work.
Every visa requires some documents and information, but a Tanzania Volunteer eVisa is not demanding. In fact, you do not need much. Here is what is necessary for a successful application process:
Passport –Make sure that it is valid for at least another 6 months from your date of arrival in Tanzania. One blank page is necessary for the visa stamp as well.
Scan of the passport's information page.
Photo.
Return flight ticket.
Invitation letter – You can request it from the NGO you want to work with Registration certificates of the NGO.
E-mail address.
Means of online payment – You are free to use a credit/debit card.
What are the processing time options and prices?
You get to choose the timeframe in which your application is processed. In fact, iVisa.com presents you with three options that also differ in price:
Standard Processing –

10 Business Days

-

USD 91.99

Rush Processing –

7 Business Days

-

USD 134.99

Super Rush Processing –

5 Business Days

-

USD 165.99
How do I apply for the Tanzania Volunteer eVisa for the citizens of Egypt?
As soon as you get all the documents required, you can proceed with the application process. This is not difficult at all, but if you need extra help with these steps, iVisa.com offers qualified agents ready to help you out. You can call them anytime, and the service is free of charge.
These are the steps to complete:
In the first step, you have to offer your personal details. You also have to write down your name, address, date of birth, etc.
In the second step, you have to pay the fees and you also have to review your online application form. We remind you to be careful when you send the application, as it shouldn't have any typos. Also, make sure that the information you give is 100% authentic, and double-check the spelling to avoid any errors.
In the last step, all you have to do is to add the required documents if necessary. iVisa.com lets you know exactly what you have to upload. As soon as you finish with this step, you click the submit button and you're ready!
Is the application process complicated?
Most applicants do not seem to think so. Once you make sure to meet the requirements, you have to fill in an online application form. You should only spend a few minutes on it.
Is it safe to apply for my eVisa with iVisa.com's services?
You can be sure that our services will not compromise any data you offer. We always do the best we can to avoid issues with the platform, so you have nothing to lose when applying with us. Better yet, you can always take a look at our reviews first before applying, so that you can feel more relaxed while applying.
Where can I find more information about the Tanzania Volunteer eVisa for the citizens of Egypt?
If you still have unresolved questions about the Tanzania Volunteer eVisa for the citizens of Egypt, then do not worry, you can contact our customer service center here, or enter the Tanzania e-Visa page to see other FAQs that could be helpful for your trip.
In today's non-stop world, iVisa.com knows exactly what you need with your travel documents. That's why it offers a fast and secure visa application process that will help you visit Tanzania with less to worry about. Join the thousands of satisfied iVisa.com customers today!
iVisa.com Recommends
Tanzania is popular for being home to the highest mountain in Africa: Mt. Kilimanjaro.
With a shadow big enough to be reflected across Tanzania's northern plains, Mt Kilimanjaro always surprises tourists with its forested flanks and snow-capped peak. As mentioned before, it is Africa's highest peak and it is also the world's highest free-standing volcano. Additionally, this mountain is home to the Chagga people, as well as to many bird species.
Many climbers choose this place to feel adrenaline to the fullest, especially with its muddy slopes and rocky trails. However, despite all of these obstacles, the reward is unique: a magnificent view of Kilimanjaro's ice fields, as well as seeing the sunrise illuminating the plains far away.
Aside from that, Tanzania is also famous for having a lot of places to enjoy safaris, including the plains of Serengeti National Park, a safari spot populated by the "big five" animals (elephants, lions, leopards, buffalo, and rhinos). Be aware that it is not that easy to get bored in this country!