If you are planning a trip to Tanzania, you must be worried about what the visa cost for the Tanzania visa is. Visa cost for Tanzania visa depends on the tourist e-Visa category selected by you. Tanzania e-visa can be obtained online without visiting the Consulate Office.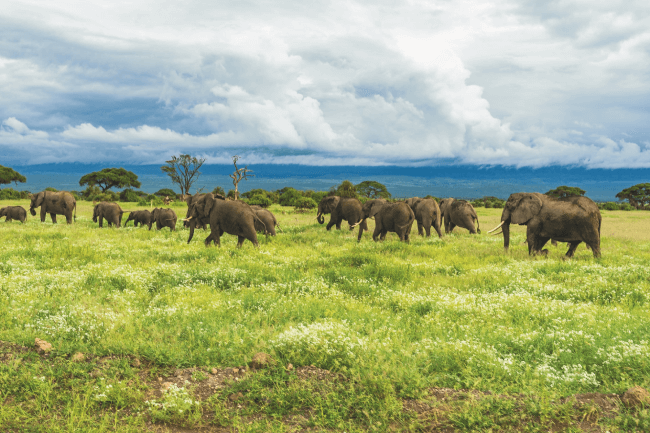 You can associate with iVisa.com and utilize our unbeatable services to get your e-visa easily and quickly. You just have to complete a few steps to get your document. You need to fill out an online form with the basic information. You also have to choose the perfect processing speed to get your document on time.
We will review your application as soon as we receive it and ask you to make modifications if needed. You will obtain your document through email. You can use its digital or printed version. What is the visa cost for Tanzania visa? It depends on the type of visa. To get more information about what is the visa cost for Tanzania visa, you can check the section given below:
Frequently Asked Questions
What is a Tanzania e-visa?
A Tanzania e-visa is an electronic travel authorization document that allows the citizens of different countries to enter and stay in Tanzania for tourism purposes for a short duration. You can apply for an e-visa online. There is no need to visit the embassy to get this travel document.
What is the visa cost for Tanzania visa? It will depend on the visa category you select.
For how long a Tanzania e-visa is valid?
A Tanzania e-visa is available in two categories. Single Entry and Multiple Entry tourist e-visa that are valid for 90 days after arrival and 1 Year respectively. You can stay in the country for a maximum period of 90 days Per Entry using any visa category.
What are the processing options for the application for a Tanzania e-visa?
Standard Processing Time: Pay

USD 83.00

to get your document in

10 Business Days

Rush Processing Time: Pay

USD 109.25

to obtain your document in

7 Business Days

Super Rush Processing Time: Pay

USD 149.00

to receive your document in

5 Business Days
Do I need to have certain items to initiate an application for a Tanzania e-visa?
Yes, you must have a few items to initiate the application for a Tanzania e-visa:
A scan of your valid passport
An email address to obtain your document online
Means of payment such as a credit/debit card
Is iVisa.com a secure option?
Yes, iVisa.com is a secure option as we guarantee you that your data will be safe with us.
Where should I get more info?
You can get more info by visiting our website or contacting our Customer Care Agents.
iVisa.com Recommends
Tanzania is a gorgeous country that greets tourists with lots of attractions. We will assist you with finding some perfect locations to add to your travel itinerary.
You must visit Mafia Island during your trip to Tanzania. This is the perfect place to see if you love snorkeling. You can plan your trip between October and March as these are the perfect months for diving. You can find a large number of fish species and bird species on this island. Another location that cannot be missed during your trip is Tarangire National Park. You will be mesmerized to see the wildlife in this national park. The dry season from July to September is the perfect time to visit this national park as animals gather along the river. Zebra, impala, buffalo, wildebeest, hartebeest, gazelle, and eland are some animals that you can see here. You can also find more than three hundred species of bird in this area.
Visit Tanzania now and make your journey a memorable one!