We know that you want to stay informed about what is happening in the world and the new coronavirus outbreak. For that reason, if you are thinking of traveling to Thailand soon, it will be best to prepare for your trip in advance. The Thai government has adopted new measures for those who plan to travel to Thailand during the health emergency due to COVID-19. One of these measures will require to complete the Thailand Health Declaration (T.8 Form) and show it to the disease control officials at the airport.
Fortunately, iVisa can help you to process your Thailand Health Declaration with an easiest, fastest, and stress-free way. In addition, the online application is not complicated so you only need 10 minutes of your time to complete this form, and best of all, you can request it from the comfort of your home. Easy right?
We invite you to continue reading this blog where you will find a lot of information about this new requirement to enter Thailand.
Note: Since July 1st, 2022, the Thailand Pass is no longer necessary to enter the country.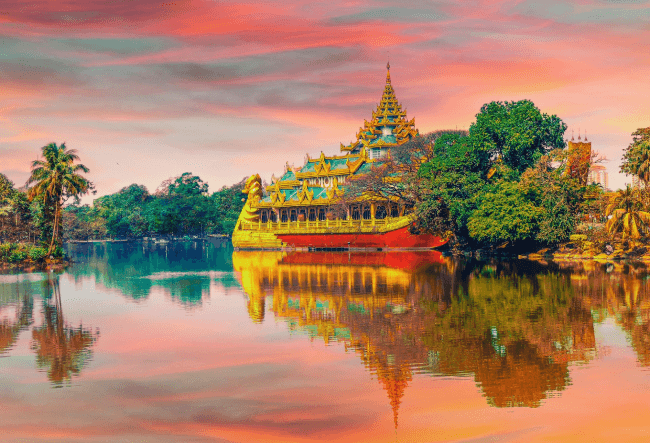 Frequently Asked Questions (FAQs)
What is the Thailand Health Declaration?
The Thai Health Declaration is an official document included by the Thai government so if you present this document you will be certifying your state of health. The government has implemented this new requirement due to the health emergency that we are experiencing due to COVID-19.
How long Dutch passport holders can remain in Thailand with this T.8 Form?
It is important to emphasize that the use of this document is only for a Single Entry. So you can only use it once. Additionally, this document will only be valid for 14 days after arrival or until passport expires. That doesn't mean that you should leave the country when those days are over. You as a Dutch citizen, you can stay in Thailand for 30 days.
What do I need to supply if I decide to apply?
To acquire the Health Declaration (T.8 Form), you must first collect the following documents and it is most likely that you already have each one of them. Please read the following carefully:
Passport: send us a passport scan with at least 6-month validity.
Payment alternatives: you need to have a credit, debit card, or a PayPal account.
Do I need to show a COVID vaccination certificate to enter Thailand?
Full vaccination is not mandatory to enter Thailand, however, if you display your COVID vaccine passport or vaccination certificate, you won't need to present a negative PCR test nor to follow a quarantine.
Accepted vaccines are Sinovac, AstraZeneca, Pfizer, Johnson & Johnson, Moderna, Sinopharm, and Sputnik V.
You are considered vaccinated if all doses of a vaccine against SARS-Cov-2 have been administered at least two weeks before traveling.
Do I need a negative COVID-19 test result to enter Thailand?
COVID test prior to arrival: PCR or Professional ATK within 72 hours for unvaccinated travelers.
COVID test exemptions: Fully vaccinated travelers.
Is quarantine obligatory when I arrive in Thailand?
COVID quarantine requirements: There are no quarantine requirements.
How long does it take to process this document and how much it costs?
We will let you know the three types of processing time we have for you so that you can make a decision according to your needs:
Standard: this option takes 7 days to process your T.8 Form. All you must pay is USD 31.99.

Rush: this option is faster than the previous one and your Health Declaration will be ready in 5 days. It will cost you USD 65.99.

Super Rush: this is the fastest option and if you choose this, you'll obtain your Health Declaration in 3 days. The price of it is USD 108.99.
Does it take long to apply for the T.8 Form?
No! It will only take some minutes to apply for this Health Declaration and you can request it from anywhere you are. You should only have internet access and a computer or laptop. But, before applying we recommend that you meet the requirements that we mentioned above.
I've decided I want to apply, how can I do it?
As we mentioned before, it's very simple and you just need to follow the 3 steps:
Complete the online form with your data. In addition, choose the processing speed according to your needs.

After that, be sure to proofread the entire form and then make the respective payment.

Finally, attach your passport scan and submit your online form.
Once you have finished completing the form, everything will be in our hands and when we have news about your request, we will notify you by email. Don't forget to contact our customer service operators in case you have any questions about the request.
I'm traveling with my children, is it necessary that they get this document as well?
Yes! All voyagers who are planning to visit Thailand, including minors, must request the Thailand Health Declaration so that they can present it to the Immigration officers and finally they will decide whether or not they can enter the Thai territory.
I also want to apply for my relatives and friends, how can I do it?
If you want to help your family and friends with their applications, you can do it. In that case, you just have to click on "Add new applicant" and enter all the information requested by the form. Don't forget to put all the documents together before starting to fill out the online application.
How will I know if my application has been approved?
Once it's approved, we will inform you immediately by your email address. Besides, if you want to follow up on your request, you can always contact us at any time.
Can I trust iVisa to process my Thailand Health Declaration online?
Sure! iVisa has a lot of experience helping visitors to process their travel documents for many years. We have always been characterized by the good service we provide to our customers. We always innovate and improve our digital platforms and services to make life easier for visitors. If you want, you can read our reviews on our website.
How can I contact you if I have more questions?
If you need further assistance, you can contact one of our super agents, they will be happy to assist you. Bear in mind that our services are available 24/7. Besides, you can check more FAQs about this topic.