We know you want to stay informed about what is happening in the world and the new coronavirus outbreak, that is why if you are thinking of traveling to Thailand soon, it will be best to prepare for your trip in advance.
The Thai government has adopted new measures for those who plan to travel to Thailand during the outbreak. One of these measures will require to complete the Thailand Health Certificate (T.8 form), via the The Airports of Thailand (AOT) application or on paper, and submit it to the disease control officials at the airport of disembarkation.
Here in iVisa we can help you to process your Thailand Health Certificate in the easiest, fastest and unstressed way possible. Click here to apply now.
Notice that you will also be requested a health insurance policy which covers your stay in Thailand with a minimum coverage of 100,000 USD, and which covers the COVID-19 disease aswell.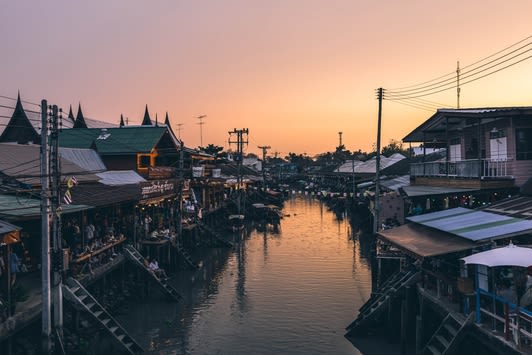 Do Dutch passport holders need a Visa to go to Thailand?
Luckily, Dutch passport holders don't require a visa. However, all travelers must have their Thailand Health Certificate in order to enter in Thailand.
What is the Thailand Health Certificate (T.8. Form)?
The Thailand Health Certificate is a official document which certifies the health of a patient, in order to reduce the spread of the new coronavirus.
How long Dutch passport holders can remain in Thailand with this T.8. Form?
You can stay in Thailand 30 days.
What do I need if I decide to apply?
The application is very easy. You will have to complete your application. Click here to apply and complete your application, then upload a scan in full color of your valid passport and that's it!
How long is the Thailand Health Certificate (T.8. Form) valid for?
The Thai government has not indicated how long it is valid for, however we recommend that you obtain it up to 72 hours before your travel date.
How long does it take to process this document and how much it costs?
Standard: This option takes 3 Business Days to process your T.8. Form. (USD 20.00)
Rush: This option is faster than the previous one, 2 Business Days. (USD 30.00)
Super Rush: The fastest option. 1 Business Day (USD 55.00) Worth it!
How does the Thailand Health Certificate (T.8. Form) works?
Once you apply, we will give you the QR Code, which must be shown in arrival to the immigration officials so they can allow you to enter in Thailand.
Does it take long to apply for the T.8. Form?
No! It will only take some minutes to apply and submit your application.
I've decided I want to apply, how can I do it?
As we mentioned before, it's very simple:
1) Click here to apply.
2) Choose the processing fee you want to.
3) Complete the application with the applicant's information.
What will happen after I submit my application?
We will take care of the overall process and then, when it's ready, we will send your T.8 form to your email address.
How many times I can use my T.8. Form?
Just one time. It's single entry only.
I'm traveling with my children, do they need this document as well?
Yes! All travelers will need their Thailand Health Certificate if they want to enter in Thailand.
I also want to apply for my family and friends, how can I do it?
If you want to help your family and friends with their applications, you can always add more applicants.
Do Dutch passport holders need a Visa if they are only transiting through Thailand?
No, you don't need a visa to transit through Thailand.
How will I know if my application has been approved?
Once it's approved, we will send it to your email address. If you want to follow up your application, you always can contact us.
I have made a mistake in my application, what can I do?
Contact one of our customer service agents through any of our customer service channels. Click here to find our contact information.
Can I trust iVisa to process my Thailand Health Certificate (T.8. Form)?
Yes! iVisa has a lot of experience helping travelers to process their travel documents for many years. You can read our reviews and feedbacks in our website.
How can I contact you if I have more questions?
Should you need further assistance, you can contact one of our agents by using the chat service or send us an email to help@ivisa.com. If you want to speak with a representative, this is our number +1 (786) 460-2707 (8am-8pm EST).