Travel has seen a significant decline this year due to the current state of the world. Due to the COVID-19 also known as Coronavirus, the tourism industry has had to take certain health measures.
Countries from all over the world are implementing new restrictions, one of these countries is Thailand. It is also important to mention that voyagers are separated into 3 categories (depending on where they are traveling from): disease infected zones, ongoing transmission, and others.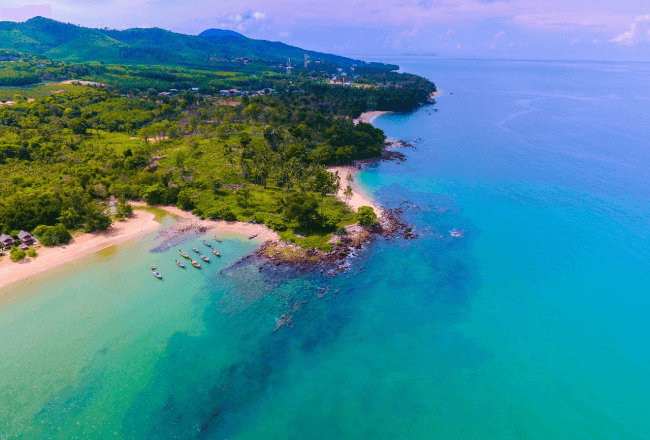 In addition to the categorization of travelers, they have implemented the need for a Health Declaration designated as Thailand T.8 Form. This form is mandatory for all travelers who plan to enter this country. Upon entry, you will also be required to do self-quarantine for the stipulated time.
Here at iVisa.com, we are happy to help you with the process of your Health Declaration (T.8 Form) by an easy online application form. Our process is straightforward and only takes a few minutes of your time to complete it.
Be sure to read this informative article because you will know more about this new service offered by iVisa.com.
Frequently Asked Questions (FAQ)
What does the Health Declaration mean?
This is a Health Declaration that aims to verify that you are free of diseases. In addition, due to COVID-19, it is relevant that you know that the Thai government has included this new requirement in order that can enter Thailand without any problem.
What are the requirements to apply?
The documents you have to send us are few and it is most likely that you already have it. This is all you need to gather to start your application:
Passport scan: provide us your bio page. Ensure that your passport scan is visible.
Payment: use credit/debit cards; also, PayPal.
Do I need a negative COVID-19 test result to enter Thailand?
Travelers need a negative PCR test result issued within 72 hours prior to departure to enter Thailand.
Is quarantine obligatory when I arrive in Thailand?
Quarantine requirements- fully vaccinated travelers: 7 days
Quarantine requirements- unvaccinated travelers, children and passengers accompanying children: 10 days
What are the processing times and prices?
iVisa.com has designed three types of processing so that you can choose the one that best suits you, the prices are completely comfortable. These are the options:
Standard: in only 24 hours, you will get your Health Declaration and all you have to pay is USD 16.00.

Rush: if you choose this alternative, you'll acquire this Health Declaration in 4 hours; the cost of it is USD 16.00.

Super Rush: you have to wait 30 minutes to get your Health Declaration and pay the amount of USD 16.00.
How can I apply for a Thailand T.8 form?
Completing the application form is totally simple, the steps to follow are only 3. However, if you have any questions, you can directly contact our super agents and they will be happy to assist you. They are available 24/7.
You must fill out the blanks with all your general information. There, you need to select the processing speed (standard, rush, or super rush).

Review all the details you have provided and then proceed with the respective payment. Take into consideration that you can use a credit and debit card or even a PayPal account.

Upload your passport scan and that's it.
Are you ready? enter here and acquire your Health Declaration with us.
How long does it take to apply for a Thailand T.8 Form?
The process is very quick it only takes a few minutes. Once you have completed the application, we'll send your QR code in the processing time you selected.
Can I apply for this document at any time?
Using iVisa.com services you can apply at any time. We know that the Health Declaration must be as up-to-date as possible, so they recommend obtaining it in a maximum of 3 days before arriving at the airport in Thailand. However, if you apply with us right now and your travel is the next month, we will keep your application on hold until 72 hours before your trip, this way you will have no problem arriving at the airport and your Health Declaration will be properly updated.
How many times can I enter Thailand with a T.8 Form?
The Thailand T.8 Form provides you a Single Entry. So, you can use this document only once per each entry. Take into account that it is not a visa.
In addition, you must know that the Health Declaration Form has a validity of 14 days after arrival or until passport expires.
If I plan to travel with my kids, do they need to acquire a Health Declaration as well?
For sure! all travelers planning to go to Thailand including minors will need to obtain this new document. Bear in mind that this document can only be used once.
Is it safe to use iVisa.com to get my T.8 form?
Here at iVisa.com, we specialize in processing travel documents from around the world. We have gained experience over the years working with a wide variety of countries and we pride ourselves on making sure your application process is smooth and hassle-free and ensures a fast and well-done job.
I have more unresolved questions, where can I find more info?
If there is still something unclear about this new product Health Declaration, you can contact our customer service operators at any time. Additionally, you can read other FAQs here.