2020 has been a year in which we as a society have had to face many problems due to the current pandemic we know as the Coronavirus, also known as Covid-19. One aspect of our lives that seems to have taken the brunt of this global issue is travel, what with different rules and travel bans being implemented everywhere. One of the many countries that has taken to applying new guidelines, is Thailand. These regulations and requirements are the same for all people who wish to travel to this country, however this is something that will not be possible until the end of this month (04/30)
Among these new regulations, the Thailand government has decided to classify travelers into three groups according to the country they are coming from. These categories are for people from disease infected zones, people from countries with ongoing transmission and other. For all travelers, and especially for those from disease infected zones, you are required to do self-quarantine upon arrival for the allotted time stipulated.
Regarding travel for Spanish citizens, the rules are quite the same. Spaniards can stay for a total of 30 days in Thailand without the need for a visa, although a new requirement has been set in place by the Thai government which is to present a health certificate: the Thailand T.8 form. This document is a must for all people who plan on traveling to this country. The aforementioned document must be completed through the Airports of Thailand application (AOT) or can also be presented in a physical paper to the disease control officials upon arrival.
Worry not, fellow travelers for iVisa has definitely got your back. We can help you make this process much simpler therefor easier. All you have to do is fill out your application and send it to us, after that you need only to wait for our response with your QR code. This code is what you would need to present to the airport officials.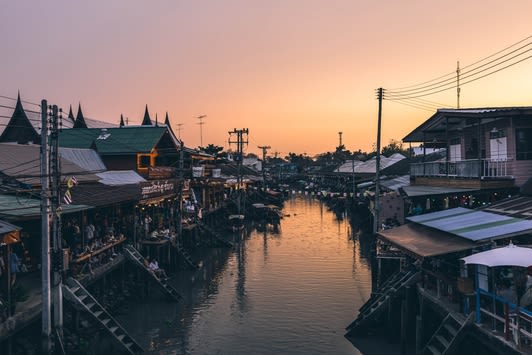 Frequently Asked Questions (FAQ)
I have a Spanish passport, do I need a visa to visit Thailand?
Spanish citizens are visa-exempt for up to 30 days twice a year. If you plan to stay any longer you would need a visa. For entering the country a T.8 form is required as the health certificate.
What are the documents required to apply?
Passport Personal Details Scan
What are the processing times and prices?
Standard

3 Business Days

;

USD 20.00

Rush

2 Business Days

;

USD 30.00

Super Rush

1 Business Day

;

USD 55.00
How can I apply for a Thailand T.8 form?
Simply click apply and submit your application. You will then only need to wait for us to contact you with your QR code, which is what must be shown to the officials at the aiport.
How long does it take to apply for a Thailand T.8 form?
The process is very simple and can be done in a matter of minutes here.
How many times can I enter Thailand with a T.8 form?
The T.8 form is valid through your stay in Thailand and is only limited per entry. If you leave the country and would like to travel back you will need to apply for a T.8 form again.
I have more unresolved questions, where can I find more info?
If there is anything still unclear you may visit our website, or contact us by phone +1 (786) 460-2707, you can also use our chat on our website, or send us an email to help@ivisa.com