There are multiple places in our world that are very similar to others. When you visit them, you are instantaneously taken to another place. In Thailand, there is a mountainous region located in Chiang Rai that looks like a small Switzerland. Definitely a must for any Swiss citizen who is visiting Thailand.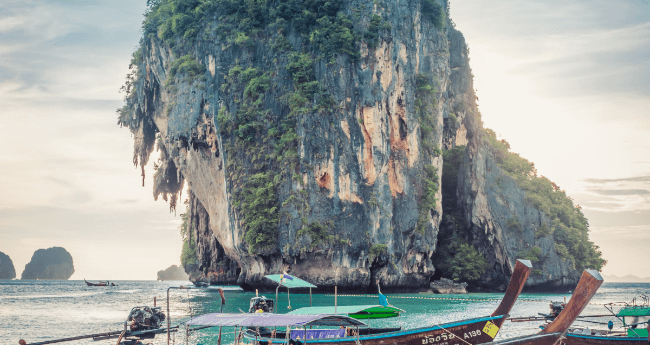 Even though everything seems uncanny due to the current outbreak our world is experiencing, the Thai government is taking action to impulse tourism and decrease the spread of the COVID-19. One of them is the Thailand Health Declaration (T.8 Form), which is an electronic document that iVisa.com has added to make it easier for its travelers since we carry out this process for you. To get this T.8 Form, you just need to apply here and it will take you about 10 minutes of your time to complete it.
To know more about this topic, keep reading this article.
Frequently Asked Questions (FAQs)
Can I have more information about the Thailand Health Declaration (T.8 Form)?
No problem! The Thailand Health Declaration is a health statement issued by the Thai government as a measure to prevent the spread of COVID-19. This document really helps to confirm if travelers are able to enter Thailand without risk. Upon your arrival, the Immigration Officers will verify this certificate by scanning the QR Code on your phone that you will receive from us once your application has been approved.
Does the Thailand Health Declaration (T.8 Form) have a cost?
The T.8 Form doesn't have a cost. It means that you will only be charged our service fee.
What documents do you need to process the Thailand Health Declaration?
If you apply with iVisa.com, you must have the following requirements that we will show you below in order that we can successfully submit your application:
Passport scan: provide your personal data that appears in your passport.
Method of payment: you can use your credit/debit cards or if you have a Paypal account, you can use it, too.
Do I need a negative COVID-19 test result to enter Thailand?
COVID test prior to arrival: PCR within 72 hours
COVID test after arrival: All travelers will be PCR tested on arrival.
COVID test in quarantine: Travelers on the Sandbox Programme will be PCR tested in quarantine on day 6/7 and unvaccinated travelers will be PCR tested again in quarantine on day 8/9.
Is quarantine obligatory when I arrive in Thailand?
Quarantine requirements for exempt travelers: 1 night in pre-booked hotel until a negative result from the PCR test on arrival is received.

Quarantine exempt nationalities: Australia, Austria, Bahrain, Belgium, Bhutan, Brunei Darussalam, Bulgaria, Cambodia, Canada, Chile, China, Cyprus, Czech Republic, Denmark, Estonia, Finland, France, Germany, Greece, Hungary, Iceland, Ireland, Israel, Italy, Japan, Latvia, Lithuania, Malaysia, Malta, Netherlands, New Zealand, Norway, Poland, Portugal, Qatar, Saudi Arabia, Singapore, Slovenia, South Korea, Spain, Sweden, Switzerland, UAE, UK, USA, and Hong Kong.

Sandbox programme nationalities Fully vaccinated travelers from the rest of the world are in the Sandbox programme.

Quarantine requirements for Sandbox programme travelers: 7 days in pre-booked hotel.

Quarantine testing for Sandbox programme travelers: PCR test on arrival and on day 6/7.

Quarantine requirements for all unvaccinated travelers: 10 days in pre-booked hotel.

Quarantine testing for all unvaccinated travelers: PCR test on arrival and on day 8/9.
What are the procedure times and fees to apply online?
The processing time and the cost (which is only our service fee) will change based on the processing speed you choose. Below we explain this in detail:
Standard Processing: we'll process your T.8 Form in 24 hours. Regarding the service fee, it will cost USD 20.00.

Rush Processing: you will get your T.8 Form in 4 hours. The service fee increases a little to USD 30.00.

Super Rush Processing: now this is the level we recommend you if you need to travel immediately. It takes you 30 minutes to process your form. It costs USD 55.00 but, you will acquire your T.8 Form faster.
How many times am I allowed to use this Health Declaration?
This T.8 Form provides you a Single Entry. That means that you can use this Health Declaration only once. Remember that this does not replace a visa. Besides, it's vital that you know that T.8 Form expires in 14 days after arrival or until passport expires.
IMPORTANT: The total number of days you plan to stay in Thailand will depend greatly on your nationality. Not the Health Declaration. In the case of Swiss citizens, they can stay in Thailand for a period of up to 30 days, since it's part of the visa-exempt country list.
Can you explain how the Thailand Heath Declaration works?
Sure! The T.8 Form works as a health statement that you will need to complete prior to your travel to Thailand. It is downloadable by scanning a QR Code that we will send you once your application is approved. The officers at the airport will scan the code on your phone and then decide if you are fit to enter the country.
How long will it take me to complete the entire application form?
Actually, it's really quick. You can have your application ready in less than 10 minutes by clicking here.
What steps do I need to follow?
The form is not complicated and you only need 10 minutes of your valuable time. These are the 3 steps you should follow:
Firstly, complete your personal information and after that, choose the processing speed of your preference.
Then, proofread your online request before making the corresponding payment using any of your debit/credit cards or even PayPal.
Finally, upload the requirements mentioned above. Then, we will handle the rest.
Enter here and request your Health Declaration with us. In case you have any doubts about this application form, you can communicate with our agents at any time.
What will happen after I have applied?
After you have applied, we'll take care of submitting your application to the Thai government. We'll also keep you informed from the beginning to the end by email.
If my kids are traveling with me, do I have to get a T.8 Form for them as well?
For sure. Let me tell you that every visitor, even if they are minors, need their own T.8 Form to enter Thailand.
I want to travel along with my family and friends, how can I apply for them?
That's easy! Just click on add new applicants in your application form. But if you are only filling the application for them, just complete their information here. However, we recommend you to make sure they have their passport valid before filling the form.
Will you let me know if my application is approved?
Of course! As soon as the government sends us approval, we will inform you by email. Also, you can check your application's status by contacting us through our chat.
Can I trust iVisa.com to obtain my Thailand Health Declaration?
We won't disappoint you. Our extensive experience in processing multiple travel documents speaks for us. In addition, we always ensure to send your application as compliant as possible to increase the government approval rate. However, the final response will always depend on the government.
What should I do if I have further questions?
In that case, feel free to contact our customer service operators. Keep in mind that we are available 24/7. In addition, if you prefer to read more FAQs, you can do it by clicking on this page.
Don't hesitate and apply with us!