During these times of uncertain travel, the government of Thailand has established a new set of requirements that all travelers passing through Thailand international airports must meet, so as to prevent further spread of the coronavirus. The Thailand Health Declaration (T.8 form) is one example of these new measures. In order to obtain the T.8 form you must first download the application (named AOT) to your mobile phone. Get your T.8 form here
At iVisa we offer our services in assisting you to obtain the Thailand T.8 form, as we mean to eliminate any problems that our customers may have. We assure that with our assistance we will be able to save you time and stress from having to wait for the process to be finished at the airport. For more information click here
Our process is quick and easy. You must submit your application with us, once that is done and accepted you will receive a QR code that you can show to the Immigration Officers at the airport.
We must add that the Thailand T.8 form is not a replacement for a visa. If you are not from a visa exempt country you must acquire a visa in addition to the T.8 form.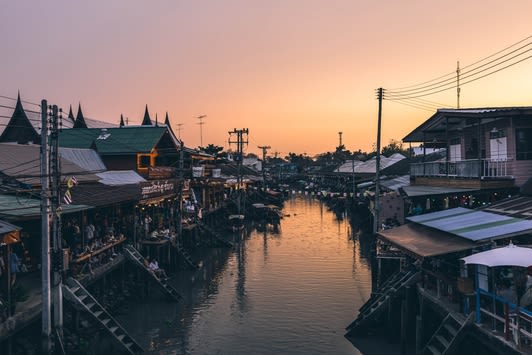 FREQUENTLY ASKED QUESTIONS (FAQs)
What are the documents required to apply?
Passport Personal Details Scan
What are the processing times and prices?
Standard: 3 Business Days, this is the cheapest option. It comes with a cost of USD 20.00

Rush: 2 Business Days, in case you prefer to get your product faster, the cost is USD 30.00

Super Rush: 1 Business Day, this is our fastest option. The total price is USD 55.00
How can I apply for a Thailand T.8 form?
All that is needed is to click apply and submit your application then wait for us to send you QR code which is what you must show to the officials at the airport.
How long does it take to apply for a Thailand T.8 form?
The application is very quick and very easy. Once you click apply in a matter of minutes you can finish the application and then just await the processing time.
Is it safe to use iVisa to get my Thailand T.8?
Here at iVisa we have the experience of handling multiple varieties of travel documents for all kinds of nationalities. We work alongside the respective governments and embassies to ensure that everything is correct and that your documents are rapidly approved. Click here for more information
I have more unresolved questions, where can I find more info?
If you are looking for more information you can always visit our website . We also offer live chat services 24/7 and you can contact us at +1 (786) 460-2707.