We know that these are difficult times for everyone, for that reason, the Thai government is taking action to allow US travelers to visit its country in the safest way possible. They have released the Thailand Health Certificate (T.8. Form) which you can obtain online by applying through our website. This certification serves as proof the applicants do not have the COVID-19, facilitating their entry to Thailand and preventing the spread of this desease.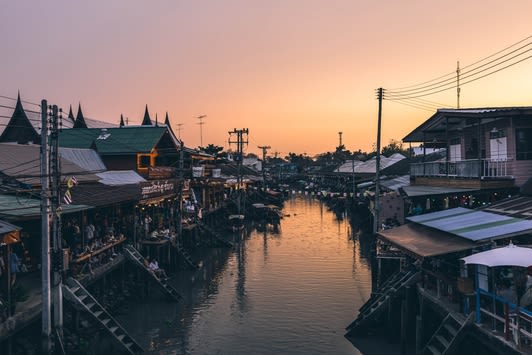 Frequently Asked Questions (FAQs)
Do US passport holders need a Visa to go to Thailand?
Luckily, travelers with a US passport do not require a Visa to travel this country.
If the T.8. Form's cost is zero, what am I going to pay?
We charge our service fee. Remember that this small price will allow you to avoid long lines at the airport and leave it faster.
What is the Thailand Health Certificate (T.8. Form)?
The Thailand Health Certificate is an official document issued by the Thai government whose purpose is to reduce the spread of the novel COVID-19. Also known as AOT, this certificate must be downloaded from your pone upon your arrival in Thailand since the Immigration Officers will verify if you are fit to enter the country.
How long US passport holders can remain in Thailand with this T.8. Form?
Travelers with a US passport are allowed to stay in Thailand up to 30 days without a Visa.
What do I need if I decide to apply?
These are the documents we need in order to submit your application to the government:
Passport Personal Details Scan
How long is the Thailand Health Certificate (T.8. Form) valid for?
Although the government has not established any validity period officially, it's safe to assume the T.8. Form is only valid for 72 hours after issued, since that's the earliest a traveler is allowed to apply.
How long does it take to process this document and how much it costs?
The processing time and service fee will depend on the speed you choose. We offer three different types of processing speed:
Standard: By choosing this option, it will take 3 Business Days to process your T.8. Form. and the service fee will cost USD 20.00.

Rush: Faster than the previous one, you will receive your T.8. Form in 2 Business Days. Moreover, the fee you will pay is USD 30.00.

Super Rush: The one we recommend if you are in a hurry since it only takes 1 Business Day to process. Although it costs USD 55.00, it really worths it.
How does the Thailand Heath Certificate (T.8. Form) works?
The T.8. Form is an electronic certificate you will need to show upon your arrival in Thailand. The officers at the airport will verify it by scanning the QR Code you will receive once your application has been approved.
Does it take long to apply for the T.8. Form?
You can register your application while you listen to your favorite song. That's how fast and simple it is! You can start now by clicking here.
I've decided I want to apply, how can I do it?
As we said, it's really simple. You just need to start here and then complete two easy steps:
1) In this first step you will need fill basic information about you and choose the processing speed you wish. 2) Then, you will have to review your application before making the payment.
What will happen after I submit my application?
After you submit your application, we'll take care of the rest! We'll be in charge of sending it to the Thai government and when we have receive the approval, we will send it to you by e-mail.
How many times I can use my T.8. Form?
This certificate can only be used once per travel.
I'm traveling with my children, do they need this document as well?
Yes. As long as the minors hold an ordinary passport, they will need to apply for a Thailand Health Certificate (T.8. Form) as well.
I also want to apply for my family and friends, how can I do it?
If all of them are travelling with you, you can always add new applicants in your application form. But if you are only helping them to apply, you can do it here by introducing their information. Please, make sure they have the required documents before filling the form.
Do US passport holders need a Visa if they are only transiting through Thailand?
No. Remember that US passport holders can travel to Thailand without the need of having a Visa.
How will I know if my application has been approved?
We will keep you informed during the whole process. Once we have received the approval, we will let you know through e-mail.
I have made a mistake in my application, what can I do?
If that happens, please do not panic. Just contact us immediately through our chat and one of our agents will give you the proper support.
Can I trust iVisa to process my Thailand Health Certificate (T.8. Form)?
Of course you can! We have tons of experience in helping travelers to get their Visas to multiple destinations. Even though the final response depends entirely on the government, we make sure to send your application as compliant as it can be to increase the approval rate.
How can I contact you if I have more questions?
Should you need further assistance, you can contact one of our customer service agents in our chat or through our e-mail help@ivisa.com. You can also give us a call to this number +1 (786) 460-2707 (8am-8pm EST).