Any traveler wishing to visit Togo will have to get a health declaration first. This health declaration is known as the Togo Traveler Declaration. It is mandatory to obtain it by now, especially if you have an Ethiopian passport.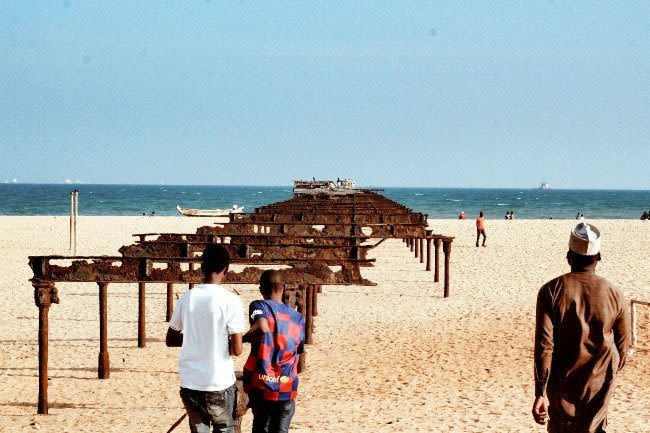 Getting this document requires only a few minutes of your day, besides, it is a simple and automated process to perform. iVisa.com has created an easy-to-understand application system that's also very quick.
If you want to see how citizens of Ethiopia can enter Togo during Coronavirus, continue reading the questions below.
How Citizens of Ethiopia Can Enter Togo During Coronavirus
The first thing you have to do is to enter our application website.
Once you're there, fill out the online application form.
Now you can choose a processing speed and review the information to avoid errors.
If you're sure about your information, you can continue with the payment.
Now get ready to obtain the Togo Traveller Declaration by email inbox.
Remember to print and hand-sign the declaration form if necessary.
Apply in advance with iVisa.com
In case you're traveling later, but you don't want to forget about paperwork at the last minute, then feel free to apply in advance. This way, we'll process your document on time so that it can be valid for your entire stay.
Frequently Asked Questions
Do I need a health declaration to travel to Togo?
You must apply for a Togo Traveller Declaration before entering the country. The good thing is that the process is completely online.
What is a Togo Traveller Declaration?
The Togo Traveller Declaration is an automated document that permits you to visit Togo while the coronavirus outbreak is still an issue. Nevertheless, this travel paper could also be necessary for the future.
See how citizens of Ethiopia can enter Togo during coronavirus on this page.
What do I need to apply for a Togo Traveller Declaration?
There's no need for many documents to apply for the Togo Traveller Declaration. You only have to get these items:
Your passport with 6-month validity.
Your current and valid credit/debit card or a PayPal account to complete the payments.
Lastly, you also need proof of negative PCR test results.
Do I need to take a COVID-19 test before traveling to Togo?
COVID test prior to arrival: PCR within 72 hours.
COVID test on arrival: PCR on arrival.
COVID test exemptions: Fully vaccinated travelers.
Note: All departing travelers need to show a PCR test before departure from Togo.
Do I have to quarantine once I arrive in Togo?
Quarantine requirements for all other travelers: They must quarantine until receiving test results taken on arrival.
How much do I have to pay?
All of our prices are based on how quickly you want to receive the traveler declaration. They include the government's fee + our fees. These are your options:
Standard Processing:

24 hours

-

USD 34.99

.
Rush Processing:

8 hours

-

USD 57.99

.
Super Rush Processing:

4 hours

-

USD 106.99

.
Start the application process now!
Learn How Citizens of Ethiopia Can Enter Togo During Coronavirus
To process your documents within a few minutes, you only have to complete this 3-step process:
The first step is to fill in the application form with your private details and select a processing option.
The second step is to make sure that the information is correct and pay for the fees.
The third step is to add the scans of the items required to the form to finish the process and wait to receive the document via email inbox.
See how citizens of Ethiopia can enter Togo during coronavirus here.
Is iVisa.com safe?
Yes, for sure! We have a modern system that won't leak any information you provide, and we're always transparent about the services we offer. But, if you feel unsure about this, then we invite you to enter our customers' review page.
Where do I find more information?
You can easily see how citizens of Ethiopia can enter Togo during coronavirus on this FAQ page, just remember that you can also reach out to us if you prefer personal service.
iVisa.com Recommends
Togo is a country full of adventure and incomparable landscapes to spend a wonderful vacation. This country may not be as popular as other nations in Africa, but it doesn't take away from how enjoyable it can be.
You have, on one hand, its capital city, Lomé, which was once named 'the pearl of West Africa', and on the other hand, you can also enjoy stunning beaches and calm lakes. Lomé is an amazing city full of colorful markets, picturesque streets, and many restaurants serving plenty of the local food that you should try out. Plus, it is so close to the coastline, that you'll be able to enjoy multiple palm-fringed boulevards.
As we mentioned before, beaches are a must in Togo, which is why we recommend you visit Coco Beach, popular for its deep turquoise waters and soft sands.
In Togo, you can also visit Lac Togo, a popular lagoon that extends all the way from Lomé to Aného. This lagoon is one of the most popular tourist attractions in the country.
Remember that to get ready for your visit to Togo, you must apply for the Togo Traveller Declaration first, but it won't take you much time, so start the process now!