Travelers with an Ivory Coast Passport can now travel to Togo when they have a Togo Traveller Declaration on hand.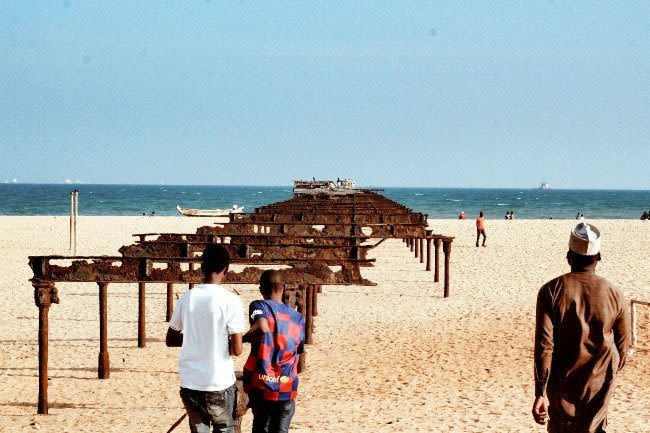 To find out How citizens of the Ivory Coast can enter Togo during Coronavirus, read the lines below as that information will offer you valuable details about the travel requirements, including the Togo Traveller Declaration. Besides, you'll be able to learn how to apply for an online document with iVisa.com.
How Citizens of Ivory Coast Can Enter Togo During Coronavirus
Go to our application website.
Fill in the questionnaire you see on the application webpage.
Select a processing speed.
Make sure that your information is correct so that you can continue with the payment.
Wait for the Togo Traveller Declaration. We'll let you know once it is approved.
Show the printed form to health authorities upon arrival.
Can you also apply in advance?
Are you traveling in a few months? Then we recommend you apply for this travel document in advance! Apply on this link and forget about checking if you're eligible for this document later!
Frequently Asked Questions
I have an Ivory Coast passport, do I need a special document to enter Togo?
Yes, if you're from Ivory Coast you have to apply for a Togo Traveller Declaration to enter Togo. This document is available through our website.
What is a Togo Traveller Declaration?
It's a traveling screening that allows you to enter Togo while the coronavirus is still present. This document is available for certain nationalities only, and one of them is the citizens of the Ivory Coast.
See how citizens of Ivory Coast can enter Togo during coronavirus here.
What are the documents required to apply?
We can help you with the application process, but you must have the following items first:
A passport, with at least 6-month validity.
A credit/debit card or a PayPal profile.
Proof of negative PCR test results.
Start your application process
Do I need to take a COVID-19 test before traveling to Togo?
COVID test prior to arrival: PCR within 5 days for unvaccinated travelers

COVID test on arrival: PCR on arrival for unvaccinated travelers

COVID test exemptions: Fully vaccinated travelers and children under 12

Note: Unvaccinated departing travelers aged 12 and over need to show a PCR test before departure from Togo.
Do I have to quarantine once I arrive in Togo?
Quarantine requirements for all other travelers: They must quarantine until receiving test results taken on arrival.
How much does the Togo Traveller Declaration cost?
The price for this document changes depending on how fast you want to receive it. We say this because we charge a small fee to offer you the document as fast as you need. However, our prices include the government's fee to make everything easier for you. Feel free to choose any of these options depending on your needs:
Standard Processing:

24 hours

-

USD $37.99

.
Rush Processing:

8 hours

-

USD $66.99

.
Super Rush Processing:

4 hours

-

USD $105.99

.
Can I learn how citizens of Ivory Coast can enter Togo during Coronavirus?
You won't need much time to process this document with us. By following these steps you'll be ready within a few minutes:
First, answer the questionnaire with your private information and select a processing speed.
Second, review the information and pay the fees according to the processing speed you chose.
Third, add the items required to the form and get ready to receive your Traveller Declaration by email inbox.
Check how citizens of Ivory Coast can enter Togo during coronavirus here.
Is iVisa.com safe?
At iVisa.com we offer you a transparent and reliable service, which is why you shouldn't worry about having your information leaked. Besides, we're always ready to help you through our customer service. In case you have doubts about the application for the Togo Traveller Declaration, then feel free to reach out to our customers' review.
Where do I get more information?
To see how citizens of Ivory Coast can enter Togo during coronavirus, check this page. Additionally, you can also contact us at any time if you have questions about this process or any of our services.
iVisa.com Recommends
Togo is not always a popular destination among usual travelers, but it's not too late to learn more about its amazing history and culture. This country can be an exciting destination for anyone thanks to its biodiversity and vast landscapes.
Why do we mention its landscapes and biodiversity? Because it ranges from lakes and palm-fringed beaches to greenish hills in the center of the country. Plus, if you go further north, you'll enjoy light green and yellowish savannahs, which are perfect for a safari or exotic tour. Not to mention that many places in Togo are excellent playgrounds for hikers.
Another remarkable aspect of this country is its mixed culture. The mixtures you find in Koutammakou are a reminder of how well this civilization gets along nowadays. It wasn't always like that, but thanks to advances in this country, now you can enjoy this mixture without any issue.
If you're ready to explore the hidden beauty in this country, then don't forget to apply for your Togo Traveller Declaration as it'll make your trip a lot easier.