Every person traveling to Lomé (Togo's capital city) must show printed proof of a negative COVID-19 PCR test taken no more than seven (7) days before boarding. Airlines will verify if travelers are in possession of these covid exam results and the proof of payment for mandatory covid re-testing on arrival at Lomé Airport.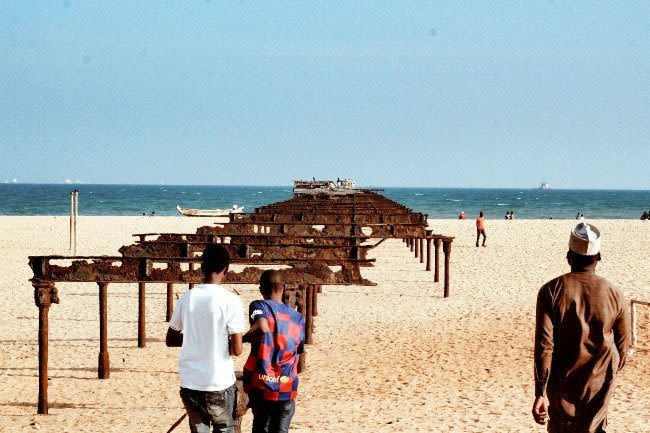 The negative covid test results document should be uploaded as part of completing the Traveler Declaration Form which you may request today 100% online through iVisa.com.
Start your application today with iVisa.com.
How can I apply for a Traveler Declaration Form with iVisa.com?
Fill in the Traveler Declaration Form application online with your personal and travel information at least 24 hours before you travel to Togo.
Make the payment. There are three processing speeds (more details in FAQs). Paying methods: credit/debit card or a PayPal account.
Upload any crucial documents like a valid passport, photo, etc.
Receive your Traveler Declaration Form in your email inbox.
Print or display an electronic copy from a mobile device to the health screeners' staff at Togo's airport.
Frequently Asked Questions
Are there any required health certificates to enter Togo?
Yes, the Traveler Declaration Form. This may be filled out on the iVisa.com's website. This is the first item in the Togo covid travel restrictions list.
How long can I remain in Togo with the Traveler Declaration Form?
This is valid for 15 days after arrival on a Single Entry.
Do I need to provide proof of negative PCR (covid) test results in Togo's airport?
COVID test prior to arrival: PCR within 72 hours.
COVID test on arrival: PCR on arrival.
COVID test exemptions: Fully vaccinated travelers.
Note: All departing travelers need to show a PCR test before departure from Togo.
Will I be forced to quarantine upon arrival?
Quarantine requirements for all other travelers: They must quarantine until receiving test results taken on arrival.
What is the Togo Safe app?
It's a covid tracing application. You must install it on your mobile phone and keep it activated during your whole stay. It is one of the Togo covid travel restrictions.
What are iVisa.com's processing speeds and costs?
Standard >

USD 94.00

(

24 hours

)
Rush >

USD 109.00

(

8 hours

)
Super Rush >

USD 134.00

(

4 hours

)
How much is the government fee?
The fee is USD 74.00 per applicant.
How reliable is iVisa.com to manage my travel documents?
iVisa.com follows strict security protocols to provide you with the best online service. Just read our testimonials to get convinced by our past customers.
Who do I reach out in case I need answers?
Please reach out to our customer support staff. They are trained to clear up all your doubts and answer all your questions in regards to Togo covid travel restrictions.
iVisa.com Recommends
KPALIMÉ
Kpalimé is a city located 120km north of Lomé. It's the fourth-biggest town in Togo and where most of Togo's crafts are produced (wood sculpture, weaving, wickerwork, decorated calabashes, batiks, painting, pottery, ceramics, and mounted butterflies). Typical dishes include palm wine and grilled chicken or fish served with fufu (boiled, pounded yams) and peanut sauce. The main local language is Ewe but French (Togo's official language) is also spoken, especially by educated people. Kpalimé is one of the few places in Africa that passed from German (1890–1914) to British (1914–1920) and then to French (1920–1960) administration. The latter, through the Treaty of Versailles (WWI).
Kpalimé's tourist attractions and activities
Mount Agou (the highest mountain in Togo (986m))
Mount Kloto (from here you can view the Lake Volta on a clear day)
Coffee and cocoa plantations
Bird watching
Butterfly observation
The Holy Spirit Cathedral of Kpalimé
The Benedictine Monastery of the Ascension (Dzogbegan)
The Colonial Governor's House (Misahohé)
German Cemetery (Misahohé)
Château Vial, the Presidential Château (near Kouma Konda)
Misahöhe Forest Reserve (northwest of Kpalimé, on the border with Ghana; altitude: 250-740m; habitat for 67 different bird species)
Waterfalls (Tomegbe, Kpoeta, Woatti, Woma, Yikpa, Aklowa, Kpime, and Amegape)