In case you're planning to visit Togo, then the information in this article will be useful for you. Remember that due to the coronavirus outbreak, you might find some limitations to enter Togo. The first thing that you should consider is the Togo PCR Test Requirements as they're mandatory to enter the country without issues.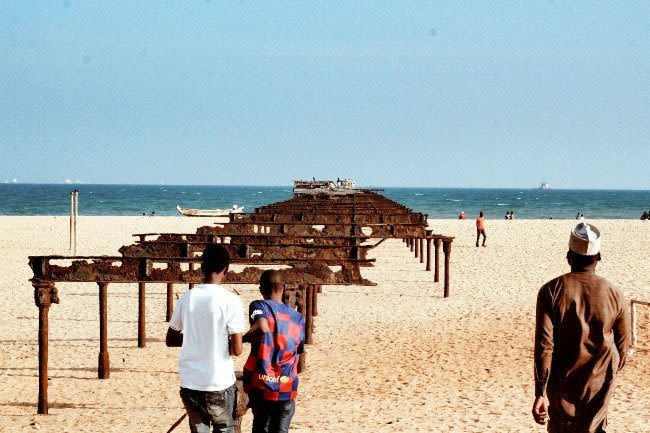 In the questions below you'll find a lot of information about the Togo PCR Test Requirements, including how to apply for the Togo Traveller Declaration, the most important document to enter Togo by now. Keep reading to learn more.
How to get the Togo Traveller Declaration
Go to our application page first.
Complete the online application form by giving your private details.
Choose which processing time you prefer.
Take a look at all the information you wrote to avoid typos and pay for the fees.
Add the items we have mentioned and send your request by clicking on 'submit'.
After you complete this process, you'll obtain the Togo Traveller Declaration by email.
You might need to print and sign the document before arriving in Togo, but we'll inform you about that by email.
Frequently Asked Questions
What is a Togo Traveller Declaration?
The Togo Traveller Declaration is a travel paper that the Togolese government launched to admit the entry of travelers while the coronavirus pandemic is still present in the nation. This travel document is electronically distributed and it has a cost, which is included in our services. You don't need to visit an embassy to apply for it, you can obtain it throughiVisa.com.
What are the Togo PCR Test Requirements?
The most important thing you should know about the Togo PCR Test Requirements is that you must apply for a Togo Traveller Declaration before entering the country. To apply for this document, you must have the following list of documents:
Your valid passport.
A valid email address where you'll obtain the traveler declaration and other important updates.
Valid payment options to pay for the fees. You can choose between a debit/credit card or Paypal.
COVID test prior to arrival: PCR within 72 hours.
COVID test on arrival: PCR on arrival.
COVID test exemptions: Fully vaccinated travelers.
Quarantine requirements for all other travelers: They must quarantine until receiving test results taken on arrival.
Note: All departing travelers need to show a PCR test before departure from Togo.
How much does the Togo Traveller Declaration cost?
This document has a price, and it varies depending on how fast you want to have it. Please bear in mind that we impose a small fee to prepare this document faster, but all of our prices also cover the government's fee to make it more comfortable for you. These are your processing alternatives:
Standard Processing:

24 hours

-

USD 94.00

.
Rush Processing:

8 hours

-

USD 109.00

.
Super Rush Processing:

4 hours

-

USD 134.00

.
How can I get a Togo Traveller Declaration?
Applying for the traveler declaration shouldn't be a challenge as it only has 3 steps with our platform. These steps are:
First, go to the application form and complete it with your private details. Choose a processing speed as well.
Second, examine the details you wrote while completing the form and once you're sure they're correct, pay for the fees.
Third, upload any items required (for example, the COVID-19 PCR test result) and join them to the application form. Don't forget to click the submit button to complete the process.
Now you can wait for your Togo Traveller Declaration via email inbox.
Learn more about the Togo PCR Test Requirements on this page.
Is it safe to use iVisa.com?
Yes, you shouldn't worry about your information being in danger by using our platform. We have up-to-date and reliable software that won't put anything in danger. Besides, we have an amazing team ready to solve your questions at any time. You can visit our customers' review page if you have more questions about it.
Where do I get more information about the Togo PCR Test Requirements?
To learn more about the Togo PCR Test Requirements, enter this link. If you want personal service, feel free to contact our customer service team.
iVisa.com Recommends
Togo is one of the most beautiful nations in Western Africa. In this country, the roads are new, the distances are short, the beaches are relaxing with their crystal-clear waters, people are remarkably friendly, and you can enjoy numerous hills and mountains. Furthermore, the capital city, Lomé is a great place to start your journey. Many day trips can be taken to Togoville on the shores of Lake Togo or Aneho.
In North Kpalime, you'll be able to appreciate wonderful hilly surroundings that are always worth a visit. If you continue the journey further north, you'll be able to try some hiking lands, like Kara. Nearby, you can also explore Tamberma Valley which has intriguing castle-like buildings known as Tatas. You're also free to visit the national parks of Fazao and Keran to view wildlife.
Many things are ready to impress you in Togo, an amazing country that's ready to welcome you and provide you with many experiences. That's why we suggest you get the Togo Traveller Declaration, this way, you'll enjoy your visit the safest way possible!