Visa Policy for Togo
The Togo visa policy sets the different travel documents someone may need to enter the African nation. Like in every case, the travel documents that you will require to enter Togo are determined by your nationality, trip intentions, and the time you want to spend within the country.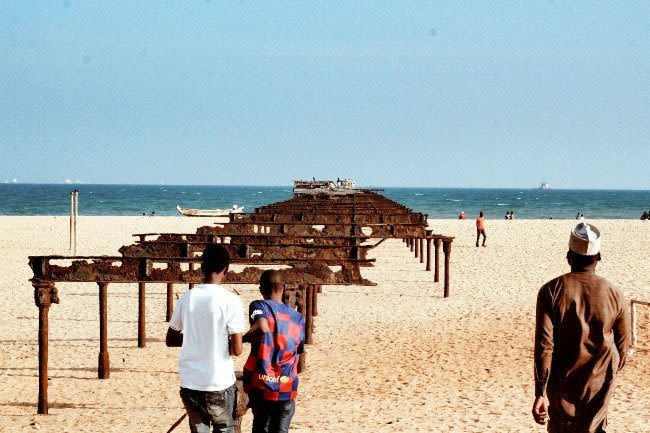 The Togo visa policy is simple to understand. It states visas are the only travel document issued to get access to the nation.
Nationals from 14 countries belonging to the Economic Community of West African States (ECOWAS) and two others can enter Togo without a visa. Here is a list of these countries:
Benin
Burkina Faso
Cape Verde
Côte d'Ivoire
The Gambia
Ghana
Guinea
Guinea-Bissau
Liberia
Mali
Niger
Nigeria
Romania
Senegal
Sierra Leone
South Africa
Visas on arrivals are available for all other nationalities, except for Mauritanian citizens. They will necessitate applying for a paper visa at an Embassy. You can also consider applying for a visa at your nearest Togolese embassy or consulate and obtain a longer validity time for your travel document since the visa on arrival is valid for seven days.
If your plans include working in Togo for a while, your sponsor company will have to apply for a work permit on your behalf. It also includes if you are going for business purposes to get a Togo business visa.
If you want more information about regulations and the Togo visa policy, please keep reading the following information:
Tourist visa Policy for Togo
As previously stated, the Togo visa policy is not complicated to understand because Togo has a wide-open tourist policy for travelers.
As a foreign national, you have two options: you can obtain your visa on arrival, valid for seven days, at Togo borders and immigration ports, or you can apply directly through your nearest Embassy or consulate of Togo. Visas obtained at embassies or consulates are granted for ninety days with a single or multiple entries depending on your visa fee.
The essentials to obtain a tourist visa for Togo may vary. However, Togo authorities will commonly require: your passport valid for a minimum of six months with two blank sheets, your return flight ticket (proof), two photocopies of your main passport page, and a visa fee.
These are just general requirements. They can differ according to your nationality, your access point to Togo, or the embassy or consulate you are applying for your visa. For more specifics about these two visas, you can read the following information about the Togo visa policy for tourism.
Tourist visa on arrival for Togo
Togo visa policy establishes that all foreign nationals can acquire their visa on arrival, except Mauritanian passport holders. This visa on arrival is valid for only seven days, and you may have the chance to extend it for a maximum time of 90 days inside the country. There are visa-issuing counters at the main borders and the international airport in Lome, Togo's capital and largest city, where you can obtain this visa.
Issuing visa counters officials will request your valid passport for at least six months, a visa application form, pictures, and a visa fee. You may also be requested with the certificate of yellow fever vaccination, your return flight ticket, and any other document according to your trip's intentions.
If seven days are not enough for your entire trip, you can still extend your visa for at least 30 to 90 days, depending on your plans. Before your seven-day visa expires, you can apply for your visa extension at the Foreigners and Passport Service in Lome. The extension will be free of charge.
Nonetheless, there is still an alternative to avoid the visa extension errands while you are on your trip by applying for your visa in advance at a Togolese Embassy or Consulate.
Tourist visa at Togolese consulates or embassies.
As a traveler, you can go to an embassy or consulate of Togo available in the world and deliver your application with other important documentation to support your application.
According to the Togo visa policy: among the most common documents to request your visa at an embassy or consulate are the visa application (available on any consulate or embassy website), the proof of accommodation, round trip flight, your valid passport, and other requested documentation. These documents could vary depending on the place you are applying for your tourist visa.
The visa fee prices and payment method will also differ from embassy to embassy depending on the validity time and entry allowance (single or multiple entries) of your preference for your Togo tourist visa.
The processing time for tourist visas at embassies or consulates is about 5 to 10 working days, starting from the time they receive your completed application. It is highly strategic to start this application at least one month before your trip to avoid any delay.
Here is a list of official representations of Togo around the world:
List of Togolese Embassies
Brussels, Belgium
Cotonou, Benin
Brasilia, Brazil
Ottawa, Canada
Beijing, China
Kinshasa, the Democratic Republic of the Congo
Addis Ababa, Ethiopia
Paris, France
Libreville, Gabon
Berlin, Germany
Accra, Ghana
New Delhi, India
Tokyo, Japan
Kuwait City, Kuwait
Rabat, Morocco
Abuja, Nigeria
Pretoria, South Africa
London, United Kingdom
Washington, D.C., United States
List of Tologese Consulates:
Vienna, Austria
São Paulo, Brazil
Douala, Cameroon
Quebec, Canada
Toronto, Canada
N'Djamena, Chad
Copenhagen, Denmark
Helsinki, Finland
Nice, France
Bonn, Germany
Bremen, Germany
Hanover, Germany
Mannheim, Germany
Munich, Germany
Athens, Greece
Conakry, Guinea
Reykjavik, Iceland
Rome, Italy
Luxembourg Ville, Luxembourg
Bamako, Mali
Casablanca, Morocco
Rotterdam, Netherlands
Manila, Philippines
Jeddah, Saudi Arabia
Dakar, Senegal
Barcelona, Spain
Geneva, Switzerland
Los Angeles, United States
Miami, United States
Other important visa information for Togo.
If you wish to travel to Togo for business matters, you will need to add to your visa application: an invitation letter signed by the sponsor company in Togo or any documents supporting the relevant assignment of which you will be involved.
To stay for longer periods and spend some extra time in Togo, you will require an immigration visa. In this case, you will have to add to your embassy or consulate application the following documents: proof of income (i.e. bank statements, job certificate); a motivational letter and proof of health insurance.