International visitors entering Tunisia need to acquire the Health Declaration. The process is 100% online, and iVisa.com can help you! We have simple, reliable and fast service for any travel requirements. If you are flying to Tunisia, don't forget to comply with the Tunisair covid policy.
Even though covid-19 has changed the way we travel, we are sure you are ready to visit Tunisia. Remember to follow all the Tunisair covid policy, so you have a pleasant journey.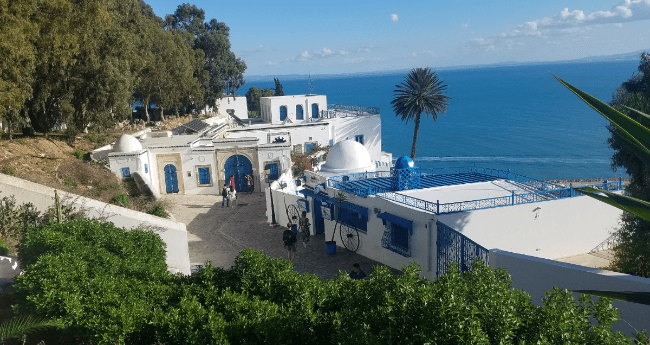 How can I obtain the Tunisia Health Declaration with iVisa.com?
Dive into the application page.
Complete the required information.
Our experts will review your information and get in touch if they require more details.
We will send the Health Declaration electronically.
Print, sign, and show the health document to Tunisian authorities.
The Health Declaration is so close!
Frequently Asked Questions
Do I need a Health Declaration to travel to Tunisia?
Yes! The Health Declaration is a mandatory document for most international travelers. Airlines will request it before you board your flight. The Tunisair covid policy goes as follow:
Travelers must take a covid-19 test a maximum of 3 days before landing in Tunisia. Any visitor who is 12 years or older is eligible to do the test and must show negative results.
Upon arrival, health authorities will take the temperature of each passenger. They will choose some travelers to take a quick covid test. If they get positive results, they will need to quarantine.
Visitors must take upon a 14-day quarantine period at their arrival.
Complete the Health Declaration now!
What is the validity of the Health Declaration?
The Health Declaration is valid for up to 15 days. International travelers can stay a maximum of 90 days in Tunisia, and they can only enter a single time. Keep learning about the Tunisair covid policy.
What information do I need to provide?
Visitors must provide trip and health documents to fill out the online form. They should also have the following:
A valid passport, your passport should have a 6-month validity.
An email address so we can communicate with you.
A payment method, pay with a Paypal account or a credit/debit card.
Check all the details about the Tunisair covid policy. Get the Health Declaration and travel to Tunisia now!
What are the processing times and fees?
Standard service:

USD 20.00

-

24 hours

.
Rush service:

USD 35.00

-

8 hours

.
Super Rush service:

USD 60.00

-

4 hours

.
The Health Declaration is a few steps away.
How can I apply?
Complete the online form with your details. Select a processing time (Standard, Rush, or Super Rush) according to your preference.
Review your information, and determine how you will pay, either with a Paypal account or a credit/debit card.
Upload any documents, if needed.
Expect the Health Declaration in your email inbox. Once you have it, print it and sign it as health authorities will request it at your arrival. It's mandatory to download a Track and Trace application. The Tunisian government will check your moves in the country through this application.
Is iVisa.com trustworthy?
Of course! We have been helping travelers for years with all types of travel requirements. Therefore, we are sure we can help you with the Tunisia Health Declaration. Explore the comments section for all the details about how we work.
Go for the Health Declaration now. Get it now!.
Where can I obtain more details?
Connect with our support assistants who can support you day and night. They can answer all your questions about the Tunisair covid policy.
Navigate the application page now!
iVisa.com Recommends
Tunisia is a favorite spot in Africa for tourists. Start with the amazing archaeological sites. Check Cartague that is reminiscent of the Phoenician, the empire that settled in Tunisia centuries ago. Also, you can see plenty of remains from Roman times. Visit Dougga and Chemtou, which are in perfect condition for visits. Don't miss the El Jem amphitheater. One of the largest ones in the world that could hold up to 35,000 spectators. During your journey, you must try all the delicious local food. Eat some seafood, especially the grilled fish. It's delicious. Remember that Tunisia is a Muslim country. Therefore, you won't find pork anywhere, but you can replace it with mutton. Also, try some couscous, a famous dish all over the country. Tunisia is known for its famous beaches, which have the perfect combination between blue water, white sand, and a young vibe. Check the famous beaches of Sidi Mahrez and Seguia that are perfect for families. Make sure you continue exploring Tunisia soon. Acquire the Health Declaration and keep traveling around North Africa. Tunisia is waiting for you!