The tiniest country in North Africa, Tunisia, is surprisingly a bucket full of amazing activities that tourists love to do. From beaches to deserts, from monuments to ruins, this country has somewhat a magical feel to it and hence attracts a host of tourists. If you're one of them you may have asked Do I need a vaccine to travel to Tunisia? as a safety measure for covid. Well, you'll be glad to know that a COVID vaccine is not necessary to enter Tunisia unless you are not fully vaccinated.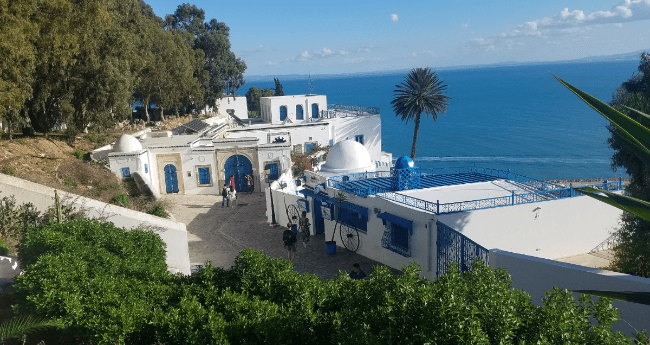 There are a few important documents that all international passengers to Tunisia will definitely need in order to enter the country, an e-Visa for example. Apply for the visa via iVisa.com and let the professionals do the stressful job of obtaining your documents for you
This blog focuses on accurately answering the question 'Do I need a vaccine to travel to Tunisia?' and helping you find out more about required travel documents for Tunisia.
How do I get a visa with iVisa.com?
Do I need a vaccine to travel to Tunisia? is an apt question, but the answer to it is no. Instead, a visa is required to enter Tunisia. iVisa.com makes applying for it as easy as pie.
Application Form- Go to iVisa.com and fill out your application form carefully.
Processing time: Select your desired processing time.
Payment- Use your preferred mode of payment for the application.
Documents- Attach all scanned documents to your form before submitting it.
Check your email inbox for the documents, while sitting comfortably on your couch.
Frequently Asked Questions
All doubts about Do I need a vaccine to travel to Tunisia? have been compiled in this section of the blog to solve your queries and give you an amazing vacation.
Do I need a COVID vaccine or vaccination certificate to enter Tunisia?
No, you don´t. COVID vaccination certificates are not mandatory for travelers to enter Tunisia.
Since information may change quickly, we advise you to follow up on the latest Tunisia travel updates and/or contact your local embassy.
What documents shall I fetch for my application?
iVisa.com asks for only a few crucial documents:
A valid passport containing at least one blank page and not expiring for at least 6 months. The scan should show the information page with your picture on it.
A credit or debit card to pay the processing fee.
An email address to receive updates and finally the visa.
iVisa.com ensures the safety of your documents and private information.
How long will it take to process my application?
iVisa.com offers three different processing options based on time period and cost:
Standard Processing Time : The slowest and cheapest option which helps you get the documents well in time before your trip.

USD $29.49

-

24 hours

.
Rush Processing Time : The slightly faster and costlier option which allows you to get the documents in a rush.

USD $52.99

-

8 hours

.
Super Rush Processing Time : The fastest option which helps you get the documents within the shortest span of time.

USD $89.99

-

4 hours

.
Apply in advance for quicker service.
What else will I require along with a visa?
The Visa is a basic requirement but there are other equally important documents you will need, like:
A complete Health Declaration Form valid for a maximum of

30 days after arrival

, allowing

Single Entry

per person and a stay up to

90 days Per Entry

in Tunisia,
Proof of travel insurance for the duration of the stay.
Proof of purchase of a return flight ticket.
What if I have more questions?
Email us at any time of the day to ask more questions about Do I need a vaccine to travel to Tunisia?' and get started on your application after all your questions have been answered. You can also click here to read more information!
iVisa.com Recommends
On your trip to Tunisia, exploring the ruins of Carthage that lie scattered across the Bay of Tunis is a must. The City of Phoenicians, being completely destroyed in the Third Punic War in 146 BC, is only left with tumbled columns and piles of marble rubble. Yet, the surviving ruins with their seafront setting against the Mediterranean Sea, have a unique, lost-in-time feel to them.
If you're in search of some natural beauty, Tunisia will not disappoint you. Head to Chebika, an oasis lying at the foot of the mountains of the Djebel el Negev is a perfect example of immaculate natural beauty. Here you can bask in the beauty of an Eden-like oasis of precious waterfalls, curious caverns, and date palms that have survived in rocky clefts. Beach lovers can head to the coastal town of Nabeul flaunting Tunisia's first seaside resort with a view of the gorgeous Mediterranean sea on both sides. You can also head to the small coastal town of El Haouaria, which exhibits the illustrious beauty of white sandy beaches and clear sea but also gives a much more authentic Tuninisan experience because it is made of sandstone. This becomes a part of its allure.
Why wait? Find out more about the required travel documents and get started. iVisa.com wishes you the happiest vacation.