Visa Policy for Tunisia
The Tunisia visa policy establishes the number of conditions a national from another country needs to align with to gain access to the North African nation. These conditions can be summarized on the kind of travel documents they must present and how this documentation is available for them.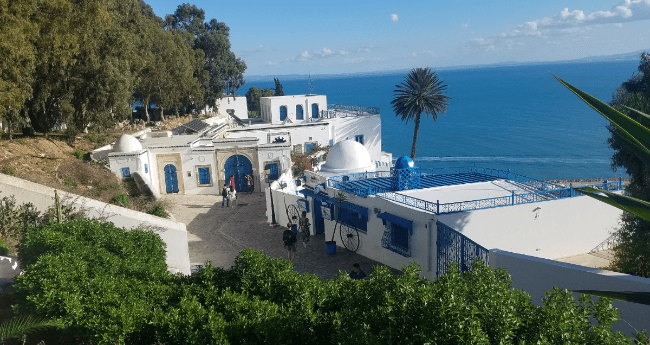 The terms and documents for accessing the country are determined by the foreign traveler's nationality, journey's intention, and the time planned to stay there.
The main feature of the Tunisia visa policy relies on the fact that approximately travelers from 100 countries can spend their holidays or spend short trips in Tunisia without having a visa.
Most of these travelers can stay in Tunisia for up to 90 days. Some valid times to say may be subjected to the foreigner's nationality.
Travelers from some countries can visit Tunisia without a visa only if they are part of certified and organized tours. If it is the case, they may get a visa on arrival valid for at least 30 days.
Since 2017, the Tunisian government has expressed the idea of launching an eVisa platform, which will support the visa process electronically for the remaining nationalities that still need a paper visa. However, the platform has not been developed yet. For instance, these other foreign nationals will have to go through a regular paper visa procedure. For doing so, they must get in touch with their nearest Tunisia Embassy or Consulate.
Citizens from another country planning to settle in Tunisia for longer periods have to request a long-stay visa and acquire a temporary residence permit, including those who get a job in the country.
In the following sections, it is available more information about the Tunisia visa policy within the tourism field:
Tourist visa Policy for Tunisia
In terms of tourism, at the moment, Tunisia offers few options for those travelers intending to spend quality spare time in the North African country:
In the first place, these nearly 100 nationalities are visa exempted, meaning passport holders from them won't require a visa to travel and enter Tunisia:
European Union All European Union citizens (except Cyprus)
Algeria
Andorra
Angola
Antigua and Barbuda
Argentina
Australia
Bahrain
Barbados
Benin
Bosnia and Herzegovina
Brazil
Brunei
Burkina Faso
Canada
Cape Verde
Chile
China
Comoros
Costa Rica
Cote d'Ivoire
Equatorial Guinea
Fiji
Gabon
The Gambia
Guinea
Guinea Bissau
Hong Kong
Honduras
Iceland
India
Japan
Jordan
Kiribati
South Korea
Kuwait
Libya
Liechtenstein
Malaysia
Maldives
Mali
Mauritania
Mauritius
Mexico
Moldova
Monaco
Montenegro
Morocco
Namibia
New Zealand
Niger
North Macedonia
Norway
Oman
Qatar
Russia
Saint Kitts and Nevis
Saint Lucia
San Marino
Saudi Arabia
Senegal
Serbia
Seychelles
Singapore
South Africa
Switzerland
Turkey
United Arab Emirates
United Kingdom
United States
Vatican City
The majority of them will be allowed to stay up to 90 days in the country upon arrival. Although, some specific nationalities will be granted different times: Canadians and Germans get access for up to 4 months, citizens of Bulgaria for up to 2 months, and Greece passport holders for up to 1 month.
Nationals from eight countries that are part of certified groups doing an official tour through the country can enter Tunisia without a visa.
Visas on arrivals are available for foreigners who are residents from the Gulf Cooperation Council states.
The other 150 nationalities still require a regular visa, so they must reach their closest embassy or consulate to start the proper application process. However, this may change soon due to the intentions expressed by the government in 2017 regarding implementing an electronic visa or eVisa system to boost the tourism industry.
Below, there is more detailed data about every aspect of the Tunisia visa policy for tourism purposes:
Tunisia Tourist visa for groups
Traveler's holding passports from these ten countries have the chance to access Tunisia without a visa when visiting on an official and organized group tour. To avoid problems, someone from the group must provide to the immigration official proof of a hotel voucher at the entry port:
​​Azerbaijan
Belarus
Georgia
Kazakhstan
Kyrgyzstan
Macao
Tajikistan
Turkmenistan
Ukraine
Uzbekistan
Tunisia Visa on arrival
Any foreign national in possession of a residence permit issued by one of the six Gulf Cooperation Council (GCC) member states has the possibility to obtain a visa on arrival for up to 15 days.
The residence permit must be valid for at least six months. Travelers must also present a hotel reservation confirmation and proof of funds to pay for their trip.
The GCC is conformed by the following countries: Bahrain, Kuwait, Oman, Qatar, Saudi Arabia, and the United Arab Emirates.
Tunisia eVisa
An eVisa stands for electronic visa. It is solely a visa that you can request via an easy online process with no need to get in touch or visit the closest Tunisia consular body.
As previously explained, the Tunisian government is promptly to start implementing an eVisa platform that may enable citizens from countries that need a visa to visit Tunisia to obtain their travel documents through a simple online process.
Tunisia visa Embassy and Consulate
The Tunisia visa policy also states that more than the 120 nationalities not listed as visa exempted will compulsorily require to apply for a tourist visa at their nearest consular office.
The procedure to procure a visa at a Tunisia consular office consists of setting an appointment, completing the application form, and delivering it alongside support documentation for the interview.
The support documentation will vary according to the sort of visa that the traveler is applying for: tourism, business, work, residence, among others.
Other important visa information
Foreigners with intentions of working and settling down in Tunisia for more than 90 days need to apply directly to their closest embassy or consulate for a long-stay visa and receive a temporary residence permit upon arrival in Tunisia. This process applies to all nationalities.
Chinese, Egyptian, Indian, Filipinos, Ukrainians, Thais, Albanians, Cubans, Czechs, Iranis, Pakistanis, Singaporeans, and Vietnamese diplomatic passports holders do not require a visa for short stays.