If you are thinking of organizing a vacation to Turkey, you will need a negative Covid test. Depending on your nationality, it's possible that you must also apply for an eVisa, and it's also essential to follow the health and safety requirements that are required there.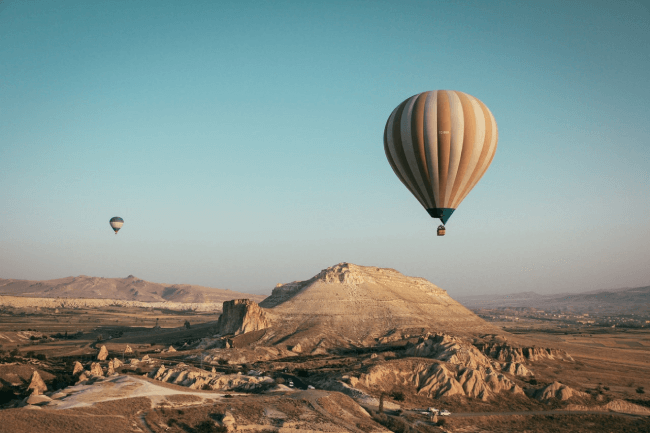 On some occasions, countries are changing the requirements to enter to enjoy this spectacular place. Take a look at the following section of frequently asked questions provided by iVisa.com and remove any of your doubts like Do I need a covid test for Turkey?.
Frequently Asked Questions
Do I need a covid test for Turkey?
If you have flights booked and you have received your Coronavirus test results, you are already halfway there if your results were negative. This is great news because you have overcome the first hurdle. However, you are likely to be dismayed if your test results were positive.
Even if you do not suffer from any symptoms, you will not be able to enter as this is a non-negotiable part of the entry requirements. If you are unsure what to do with your test results, please contact a helpful iVisa.com staff member using the chat feature.
Do I have to quarantine when I get to Turkey?
You will have to remain self-isolated for 14 days if you have been in the following countries during the last ten days before your arrival: 
However, the quarantine can be reduced to 10 days if you take a PCR test and test negative. All other travelers will not be required to stay in quarantine. If you are a soldier traveling from the Turkish Republic of Northern Cyprus, it won't be necessary that you self-isolate (as long as you hold a border crossing certificate).
Do I need to pay to enter Turkey?
Like most free application forms, the process is less clear on the official site and deadlines cannot be guaranteed. We recommend applying with iVisa.com to receive your documents on time without the stress of slow, traffic-heavy pages.
If you are applying for a Turkey eVisa with us, take look at the processing summary below:
Standard Processing (

USD 76.50

): This speed is perfect for those who have a lot of time available (

24 hours

) and it is the lowest price.
Rush Processing (

USD 96.50

): When your vacation is rapidly approaching (

4 hours

), you will have to pay a little more.
Super Rush processing (

USD 116.50

): If your trip is urgent (

30 minutes

), choose this option.
How can I apply to travel to Turkey?
iVisa.com aims to ensure travelers a perfect getaway experience, so it focuses on the documentation you need to have ready when you arrive at the border. iVisa.com offers a simple and straightforward eVisa application.
It's as easy as one, two, three.
First Complete the application with your personal information.
Second Pay the processing fee, ensuring your paperwork is all in order.
Third Upload any necessary scans.
Browse more Turkey travel news here
How long does it take to apply for a Turkey eVisa?
Completing the form from iVisa.com should take less than 20 minutes and with the advice of our specialized team, you'll have it finished in no time.
If you are looking for answers like Do I need a Covid test for Turkey?
Is it safe to use iVisa.com?
The Internet is home to a vast group of service providers, but we recognize that what sets us apart is our dedication to security. The reviews on iVisa.com are a great way to see how we fared with past customers.
I have more unresolved questions, where can I find more info?
When there are so many news and updates, it's time to make sure you're only reading the most trusted blogs and updates. You can count on the iVisa.com website to stay informed about Do I need a Covid test for Turkey?, and the customer service team is available to provide you with a personalized service that you will want to return to.
iVisa.com recommends
When you travel to Turkey, you will be amazed by the sheer magnitude of different activities that you can do as a family, such as taking a ride in a hot air balloon, kitesurfing on the ocean and even sea-kayaking, cycling across beautiful rural countryside and horse-riding through sleepy towns and villages. Summer is the best time to take advantage of the wonderful, sunny weather and stay outside as much as possible.
Marvel at the architecture of villages that have cultural connections to the ancient Greek, Persian, Roman, Byzantine, and Ottoman empires. History-buffs will enjoy learning all about this fascinating, multicultural country in the many museums, churches and mosques. Setting aside time to sample a variety of local dishes is another way to taste the flavors of the region.
We recommend trying a kebab, as this meal is popular with visitors of all ages, at any time of the night or day!