Turkey is known for its Mediterranean coastline, markets, fascinating history hidden with religious figures, and stunning natural landscapes.
If you are interested in visiting Turkey, the first thing you will need is the Passenger Locator Form to comply with COVID-19 controls. It is also essential to know if you are eligible for a Turkey eVisa. At iVisa, we can help you fill out the Passenger Locator Form easily.
Here are some essential questions about what you should know about COVID-19, which will help you to dispel all your doubts and have a pleasant and peaceful trip.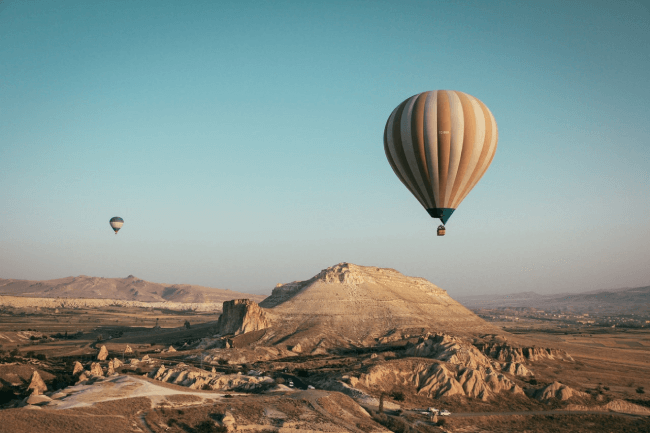 What are the requirements for COVID-19 testing in Turkey?
Since June 1, 2022, most of the restrictions in Turkey have been lifted, and all travelers who meet the travel conditions can enter the country without any COVID-19-related limitations:
Passport that has at least 6 months validity.

Visa requirements

Passenger Location Form.
Do transit passengers in Turkey need a PCR test?
Air passengers in transit at Turkish airports are not required to undergo PCR or antigen tests. Still, it is advisable to check the flight restrictions the destination country applies because a COVID-19 test may be required for entry requirements at the final destination of arrival.
Does Turkey require COVID testing requirements?
The Ministry of Interior in Turkey announced on May 31, 2022, that travelers or tourists who enter Turkey through any border crossing point do not need to present a negative PCR test. However, COVID-19 restrictions may change at any time and in any country. We, therefore, recommend always checking with your airline for any updated COVID-19 rules before traveling.
How can I obtain a COVID-19 test in Turkey?
Istanbul airport has a testing center located in the terminal and serves passengers 24 hours daily. At the center, you can perform different tests without queuing, delivering the test results quickly. In addition, the Turkish government and the Turkish Ministry of Health have a dedicated page where you can search for testing centers.
The Ministry of Health of Turkey has put a lot of emphasis on protecting its citizens. Therefore, it has sufficient testing for people living in Turkey and visiting tourists. If you have any symptoms or doubts that you may have contracted COVID-19, these alternatives make it easy to get tested and go on your trip safe, knowing you are not infected.
What happens if you test positive for COVID-19 in Turkey?
If you are symptomatic and test positive for COVID-19 at the airport, you will be placed in a private room in the terminal. After notifying the local authorities, the passenger tracing team will come to check your condition and, if necessary, will be transported to a hospital.
If you test positive for COVID-19 during your stay in Turkey, you will have to stay 7 days at the hotel or house where you are; the medical team will monitor you. They will give you further information about new tests if necessary. Turkish citizens receive essential medication free of charge. But for foreigners, it is not; that is why we recommend you to have a travel medical insurance covering COVID-19.
We recommend that before traveling, make a good plan for your trip, including everything concerning COVID-19. It is essential to keep in mind:
Purchase travel medical insurance that covers COVID-19.

Purchase an airline ticket that allows for flight changes if you're leaving Turkey later than planned.
How much does COVID-19 testing cost in Turkey?
There is a standard price for the COVID-19 test of TL 250 if you take the test at the airport or in public hospitals. However, private laboratories and hospitals may have higher fees. Travel medical insurance coverage may include antigen and PCR testing.
How can I request the Passenger Locator Form?
With iVisa, you will find it very easy to fill out the application form. Our experts are at your disposal to simplify the process and help you complete the form correctly. This way, you will not have any problems presenting it to the Turkish immigration authorities at the airport. Only 3 steps are necessary, and you will have your application form ready:
Step 1: Have your documents at hand, so you can fill out your personal data and all the information they require.

Step 2: After carefully reviewing the form and checking that all the information is correct, proceed to make the payment; we accept debit or credit cards.

Step 3: Upload the required documentation and click "accept."
Once the process is finished, we will send it to your email. It's important that your email is updated; we recommend checking your inbox and spam.
What are the costs and processing times?
At iVisa, we offer 3 processes to deliver your Passenger Locator Form application in less time, depending on your needs:
Standard Processing: You can get it within 24 hours. The cost is USD $26.99.

Fast processing: If you are planning your next vacation and want to have everything at hand, you can get it in 4 hours. The cost is USD $48.99

Super Rush Processing: If you have an emergency trip, you can get there in 30 minutes. The cost is USD $81.99
What can visitors traveling to Turkey expect?
Turkey is slowly getting back to normal. Stores, cafés, and restaurants are now operating at the usual hours. The use of masks is no longer mandatory in public and outdoor spaces, as long as they are well ventilated and always respect the social distance.
Museums and visitor sites are opening their doors to tourists; in some cases, masks are required for a visit. In addition, mask-wearing is mandatory when traveling on public transport, including buses and trains.
An interesting fact we couldn't leave aside about Turkey is that Istanbul isn't its capital. It is a fascinating city where you can see medieval architecture and impressive mosques. But what makes Istanbul unique is that it is the only world city stretching between Asia and Europe. Istanbul is divided by the Bosphorus River. The western bank is in Europe, and the eastern bank is in Asia. The Galata Bridge connects the two banks where tourists can cross the bridge from one continent to the other.
Where can I contact you?
For any inquiries or additional information, our team of professionals customer service team is here to help you 24 hours a day, all year round, or you can email us at [email protected]. We'll answer any questions you may have.