If you've been considering a trip to Istanbul, maybe you want to find out more information about guide, plan travel and Turkish visa. We can help you with all the travel paperwork you need.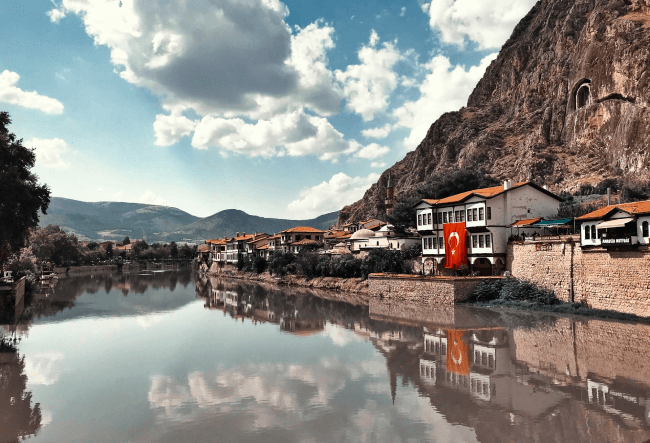 How can I Guide, Plan Travel and Turkish Visa?
When you book a vacation to Turkey, you should prioritise getting your visa paperwork in order to enable you and your family to have a more relaxing experience. Applying with iVisa.com is easier than any other method. Let's see why:
Fill in the Turkish visa application form at iVisa.com.
Check for typing mistakes and ensure that your email address is spelt correctly.
Proceed to the payment section and pay using a credit/debit card or Paypal.
Once you hit submit, all there is to do is listen out for the message delivery notification on your phone.
Show the border officer your visa and let the party commence.
What's so good about applying in advance?
Apply in advance at iVisa.com and you can forget all about your Turkish visa until you're ready to go. By that time, our professional team of visa experts will have sorted everything out for you.
Frequently Asked Questions
How can I start my guide, plan travel and Turkish visa process?
For an easy route to a Turkish visa , we advise you to avail of the iVisa.com service, as we have cut down the documentation list to just three items:
A passport - make sure it has at least 6 months of validity
A credit/debit card or Paypal - this is to pay for any associated charges.
Your email address- we need it to send you the Turkish visa
What are the processing options offered at iVisa.com?
If you have a last-minute business trip and need to get a Turkish visa urgently then you're at the right place. iVisa.com offer three different processing options:
Standard The standard option has the lowest cost.

USD 80.00

-

24 hours

.
Rush For a higher price tag, our experts work faster.

USD 102.00

-

4 hours

.
Super Rush The most popular choice if you have an urgent meeting.

USD 118.00

-

30 minutes

.
The best place to find solutions when you need to guide, plan travel, and Turkish Visa is iVisa.com.
Am I eligible to get a Turkish Visa?
The visa you require to visit Turkey will depend on your current nationality. Use the handy tool on the iVisa.com website to check whether or not the passport you hold entitles you to get a Turkish visa
Can I trust iVisa.com with my visa paperwork?
Our review section is the best way to get real-life feedback from users of our services. We are always looking for ways to improve our client experience and put our faith in strong data protection software to ensure that your private information remains under lock and key. You'll never hear of our systems being hacked. Trust iVisa.com with your Turkish visa application.
Can I find more blogs about themes like 'Guide, plan travel and Turkish visa'?
As a dedicated travel document processing website, you can find plenty of ideas and recommendations to guide, plan travel, and Turkish visa options for all nationalities. Head on over to the iVisa.com page and speak to the friendly team if you'd like to discuss further queries by chat or email.
iVisa.com Recommends
Turkey is fast becoming one of the hottest destinations in the world, largely thanks to the vast array of activities that travelers to the region can enjoy. Just one example is hot air ballooning. There are few places more perfect to enjoy a ride than Cappadocia. For a special treat, we recommend you to try a deluxe flight in the morning, which boasts benefits like less passengers and a luxury breakfast with champagne. There are many historically significant places to spend an afternoon in Turkey. Head to Izmir and see the house of Virgin Mary on Bulbul Mountain. Pilgrims flock to the site in August every year, but it's well worth a visit at any time. Aphrodisias is an ancient city with extremely well preserved features that will transport you right back to 5000BC. It even made the UNESCO World Heritage List in 2017. Istanbul, the culinary capital of Turkey, is the best place to enjoy a romantic dining experience. We highly recommend you to try Ulus 29, which has fantastic terraces where you can share a meal, or sip a cocktail while taking in the views of the city.