If you want to enter Turkey soon, you must check the travel documentation you need. Citizens of Haiti must apply for a Turkey eVisa before their trip. Although iVisa.com can't process this electronic visa for Haitian travelers, we can inform you all about it. We have also gathered the most relevant health protocols you must follow in Turkey.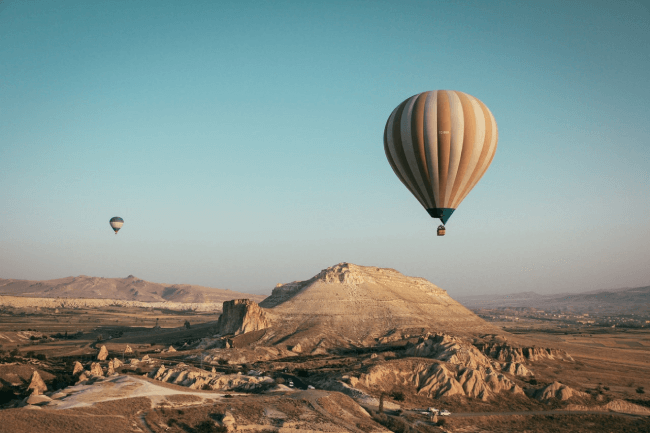 Let our team help you along the way. Our experts are available all the time for all your inquiries. We can provide the answers to your question:
How can citizens of Haiti enter Turkey during coronavirus?
Frequently Asked Questions
What are the COVID-19 guidelines in Turkey?
First, both travelers with a vaccine or without one can enter Turkey without any issues. Still, the COVID-19 vaccine certificate provides some benefits for the health requirements. Unvaccinated travelers must take a PCR test a maximum of 3 days before arriving in Turkey. Minors under 12 years old are exempt from this rule.
Check the quarantine requirement according to your nationality.
Visit our FAQ section and confirm the latest news about COVID-19 protocols in Turkey.
How can citizens of Haiti enter Turkey during coronavirus? We have the tools to help you.
Do I need a COVID vaccine or vaccination certificate to enter Turkey?
COVID vaccination certificates are not mandatory to enter Turkey at this time, however, travelers must meet one of the following in order to visit this country:
Proof of vaccination: vaccines approved by the WHO are accepted in Turkey. Travelers are considered vaccinated if all doses of a vaccine against SARS-Cov-2 have been administered for at least two weeks before traveling.
Proof of recovery within the last 6 months starting from the 28th day of the first PCR positive test result.
Proof of testing. Check the testing FAQ for more details.
Do I need to take a COVID-19 test before traveling to Turkey?
COVID test prior to arrival: PCR within 72 hours or antigen within 48 hours
COVID test exemptions: Children under 12 and travelers with proof of vaccination/recovery.
Do I have to quarantine when I get to Turkey?
Quarantine requirements: There are no quarantine requirements.
What is the Turkey eVisa, and how is the application process?
The Turkey eVisa is an official document you need for a smooth entry to Turkey. It's valid for up to 180 days and provides multiple entries. The travel document allows a maximum stay between 30 to 90 days, depending on your nationality. Alongside the electronic visa, you also need the health declaration, a mandatory health document.
iVisa.com provides a three-step process for your application:
First: Fill out the application form with your information.
Second: Review your application and correct any mistakes. Pick a processing speed.
Third: Choose between a credit or debit card for payment and submit your application.
Receive the Turkey eVisa in your email inbox with your health declaration. iVisa.com provides both documents in a single service.
How can citizens of Haiti enter Turkey during coronavirus? We can support you with the solution.
What are the processing speeds and costs?
iVisa.com has three alternatives for processing your application:
Standard Processing Time: The most affordable service with a regular waiting period.
Rush Processing Time: If you want a faster service, choose the rush procedure.
Super Rush Processing Time: The quickest way to get your electronic visa.
How can citizens of Haiti enter Turkey during coronavirus? We can help you today.
What do I need to start?
Make sure to have the following:
Valid passport: Provide a scan of the details page.
Email address: Receive your visa digitally.
Payment method: Pay with a credit or debit card.
Visa or residence permit from one of the Schengen Countries, USA, UK, or Ireland (if applicable).
How can citizens of Haiti enter Turkey during coronavirus? It's time to check the answer with us.
Can I trust iVisa.com?
Of course! We have implemented the highest security guidelines for all our services, including the Turkey eVisa. Trust us with the answer to your question: How can citizens of Haiti enter Turkey during coronavirus?
Check our customer reviews page and confirm we have what you need.
I have some doubts. Where can I get more information?
Reach out to our customer support team, available 24 hours a day. We can give you a hand with your question: How can citizens of Haiti enter Turkey during coronavirus?
iVisa.com offers the solution for your travel requirements.
iVisa.com Recommends
Antalya offers a first-class archaeological heritage that you can enjoy at the Antalya Archaeological Museum. Check over 5,000 pieces displayed in 13 halls covering most historical periods. See prehistory artifacts, Greek, Roman, Byzantine, and Ottoman pieces, and artworks from the Antalya countryside and the early 29th century. A relevant piece is a 2nd-century marble sarcophagus with designs depicting the Twelve Labours of Hercules. Also, check the 3rd-century Roman carving showing figures, such as Zeus, Artemis, Aphrodite, Hermes, and Minerva.
Go to the northeast side of Antalya to see the Aksu River and the gorgeous Kurşunlu Waterfall. The natural landscape is framed in a 600-hectare nature park. The pine forest faces the 18-meters drop and the seven splash pools displaying cascades. It takes around 45 minutes to walk around this natural space. Also, you can enjoy the picnic area and the viewing terraces.
Check Perge, only 15 kilometers east of Antalya. The ancient city was inhabited in 1209 BCE and was taken by Persians, Athenians, Romans, and Alexander the Great. Apollonius of Perga was the most famous inhabitant.