Visitors to Turkey who would like to stay in the country beyond their visa expiration date may be wondering: how I can apply for a Turkey Visa Extension?
The first item to keep in mind is that Turkey is not renewing visas online at this time. In addition, obtaining approval for extension of a tourist visa is extremely unlikely so travelers are encouraged to leave Turkey, to then be able to reapply for a new Turkey eVisa (available at iVisa.com).
Secondly, remember that to extend your visa you should visit the offices of the local immigration authorities, a police station, or your country's embassy. Rules vary depending on the person's nationality as well as the reason for their trip, and the Turkish immigration authorities grant extensions only if the visa expiration date is neither close nor when the visa is already expired. In both these cases, travelers are expected to leave Turkey.
If you would like to learn more about the travel requirements and restrictions to visit Turkey please continue reading below.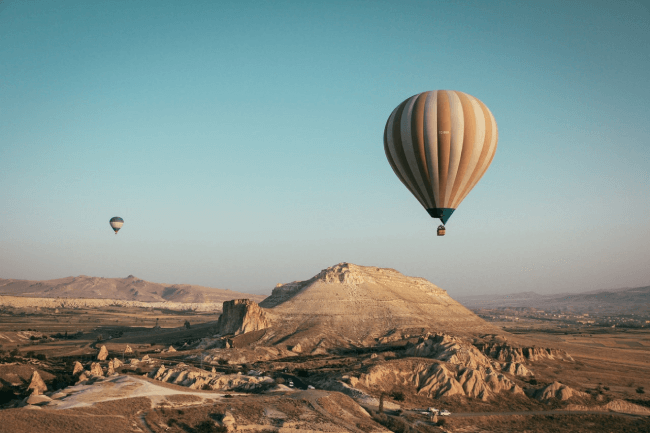 Frequently Asked Questions
What are the current COVID-19 protocols to travel to Turkey?
As the COVID-19 information changes constantly depending on your country of origin and other travel protocols, please refer to the Turkey eVisa page to get the most updated details about it.
What is a Turkey eVisa and how can I apply for it?
While getting an extension is a manual process and it is difficult to get one granted, most travelers have to leave the country and reapply to a Turkey eVisa to re-enter the country. This process is fully online and upon completion, travelers obtain the document that allows them to stay in Turkey for a short-term visit. Applying for this document is not complicated, this process is based on these steps:
The first step is to answer the initial questionnaire and select the processing time.
The second step is to review the information and pay for iVisa.com's service.
The third step is to upload and attach the documents to the form before submitting it.
Now, wait for your eVisa which will be delivered online. Also, learn more about the Turkey Visa Extension below.
What documents do I need to apply for a Turkey eVisa?
If the answer to the question "how can I apply for a Turkey visa extension?," is that you cant get one and have to reapply for a *Turkey eVisa** instead, remember to have the following documents ready:
A scanned copy of your passport information page and your valid passport.
Your current email address to receive the document.
Valid payment options (Debit/credit card).
Cost/processing times?
Please remember that we can only help you get the Turkey eVisa. This document has different prices depending on the processing time you choose, and these are:
Standard Service:

USD 81.50

-

24 hours

Rush Service:

USD 103.50

-

4 hours

Super Rush Service:

USD 119.50

-

30 minutes
Learn other information about the Turkey Visa Extension below.
Which countries are eligible for the Turkey eVisa?
Here are the countries whose citizens are eligible to apply for an eVisa: Antigua and Barbuda, Armenia, Australia, Bahamas, Bahrain, Barbados, Canada, China, Cyprus, Dominica, Dominican Republic, East Timor, Fiji, Grenada, Haiti, Indonesia, Jamaica, Maldives, Mauritius, Mexico, Oman, Saint Lucia, Saint Vincent and the Grenadines, Saudi Arabia, South Africa, Suriname, Taiwan, United Arab Emirates, and the United States.
We still recommend you use our website to verify if you're eligible for it.
How safe is it to apply for this document with iVisa.com?
Our website is protected by a peerless security application which makes the platform one of the safest on the web. This means that all customer information is secured and practically inaccessible to hackers. See more information about it on our reviews page.
Is there somewhere I can get more information?
Visit our website to learn more about the Turkey eVisa and the Turkey Visa Extension, or simply contact our agents for faster attention.
iVisa.com Recommends
Turkey is a nation that extends from Western Asia to Europe and is very famous for having such iconic places as Istanbul, Cappadocia, and the ancient ruins of Ephesus.
One of its main attractions is the Blue Mosque, one of the great mosques in Istanbul. İt is a work of Sedefkar Mehmet Ağa, a disciple of the architect Sinan. This mosque is located in front of the Great Mosque of Hagia Sophia, separated by a garden, and was the only one in the city with six minarets until the construction of the Çamlıca Mosque, inaugurated in 2016. It has a great variety of blue mosaics that enhance its beauty at all times, so it is worth visiting regardless of the time.
Another iconic place in Turkey is the Galata Tower, also called Christea Turris by the Genoese and Megalos Pyrgos by the Byzantines. It is a medieval stone tower located in Istanbul, Turkey, north of the Golden Horn. It is one of the most striking places in the city, dominating the Galata skyline.