The country of Turkey has recently announced a few updates on regulations about how travelers will be able to enter the country. One of the procedures changed in the updates was regarding the process for a Turkey visa extension. According to the new information released, Turkey will have a program for extending the duration of the current valid visa that foreigners are holding. This program is primarily aimed at foreigners who are still within their borders, giving them the benefit of not having to expose themselves to the risk of unexpected closure of otherwise open border crossings or natural disasters.
The new updates don't mention if there will be extensions to the program so, at the moment, the program will be expected to end on July 31, 2020. Even without the assurance of the program going beyond July 31, it still is an assurance to the travelers that they will not have to pay any additional fees or provide documents in order to prolong their stay in Turkey.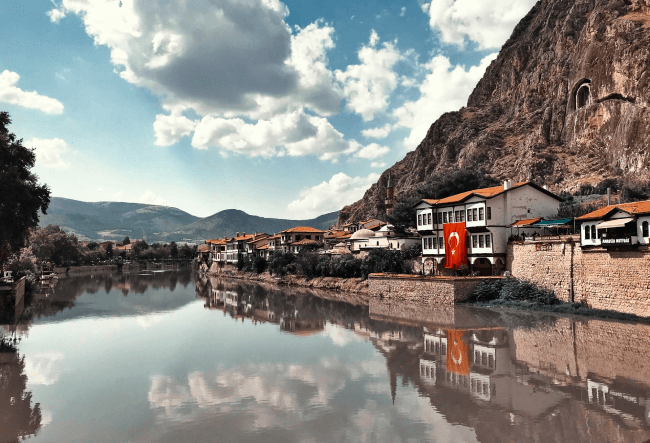 It should be known, however, residents and citizens of most countries are expected to supply a visa if they intend on entering Turkish borders. Apart from a visa being required, every traveler is also obliged to produce a Turkey Health Declaration Form.
Some countries benefit from a visa-exempt regime, which means that their citizens will not be required to present a visa in order to be allowed into the country. The eVisas are documents that serve as an advance registration for the traveler, which will be provided with the actual visa upon arrival in Turkey. That's why it's important for them to apply for the evisa if they are eligible to do so. One reason is that eVisas are easy to request since all you have to do is to apply online. Another is that they don't have to be exposed to undue risks by going to government offices themselves. As a final benefit, they will be able to save a lot of time and money if they apply for their eVisa using iVisa.com services.
Per the aforementioned travel update, another documentary requirement for entry into Turkey is the Turkey Health Declaration Form. This form is essentially a testimonial about the latest health and medical information about the holder. It is also a functioning travel history document, stating where the holder has been within 14 days prior to the trip into Turkey. iVisa.com is also the best platform to use in the application for the Health Declaration Form for Turkey.
This is the exact reason why iVisa.com exists. The service aims to make applications for digital versions of necessary travel papers very easy and stress-free for the traveler. iVisa.com, as a company, has been the most trusted platform for getting customers their travel documents in the easiest, fastest, and most convenient way.
Frequently Asked Questions
Do travelers need a visa and a Health Declaration Form when the go going to Turkey?
The Turkish government will not allow anyone without a visa into the country unless they are citizens of visa-exempt nations. There are more than 50 countries on the list but some of them only enjoy visa-exempt benefits in certain conditions.
The one document that travelers can't do without, even if they are from visa-exempt countries, is the Turkey Health Declaration Form. As stated above, this form contains health information regarding the holder, and it helps with the identification of travelers who have minimal chance of infecting the local population with imported viral respiratory diseases. This, in turn, makes it possible for the Turkish government to reroute resources to essential immigration cases. Go with iVisa.com and get your Turkey Health Declaration Form as soon as possible.
Which countries are eligible to get a Turkey eVisa?
While citizens of some countries are not required to provide a visa to be allowed entry into Turkey, others are not so fortunate. So if a traveler is eligible to apply for an eVisa, it is strongly advised that he do so instead of going for a regular visa. Online applications for visas are more convenient, require less time, and are generally easier than if you apply for a visa with Turkish missions.
Here are the countries whose citizens are eligible to apply for an eVisa: Antigua and Barbuda, Armenia, Australia, Bahamas, Bahrain, Barbados, Canada, China, Cyprus, Dominica, Dominican Republic, East Timor, Fiji, Grenada, Haiti, Indonesia, Jamaica, Maldives, Mauritius, Mexico, Oman, Saint Lucia, Saint Vincent and the Grenadines, Saudi Arabia, South Africa, Suriname, Taiwan, United Arab Emirates, and the United States.
What's the reason why you need to apply for both documents?
Mentioned above is the fact that Turkey is requiring a health declaration form for all travelers so they will be allowed to enter the country. Even if you're from a country that does not need to provide a visa, you will still need to present a Turkey Health Declaration Form. So it makes sense to apply for both documents at the same time since you will still need both to enter the country. If you have all the documents necessary for entry before your trip to Turkey, you will not waste time and money requesting them while at the airport.
Get a Turkey evisa and a Turkey Health Declaration Form now!
Are there any requirements for the Turkey eVisa application?
Turkey requires all eVisa applicants to submit a digital photo as proof of a passport with a date of expiry 60 days beyond the traveler's duration of stay within the country. Some nationalities are also required to present a US, UK, Irish or Schengen visa.
Note that the Turkish government requires travelers to apply for another eVisa if the information they provided is not the same as the information in their passports, so they need to get it right the first time.
Are there reliability and security issues with the iVisa.com platform?
The iVisa.com website is protected by a peerless security application which makes the platform one of the safest on the web. This means that all customer information is secured and practically inaccessible to hackers.
Is there somewhere I can go to get information?
The iVisa.com website is a virtual source of information regarding eVisas and other documents for entry into Turkey and scores of other destinations. If you have any other issues or concerns, pop us an email at help@ivisa.com.