The citizens of Hong Kong who have British National Overseas Passport need a visa to enter Turkey. Other ordinary passport holders do not need to apply for a visa. The eVisa can be applied through Turkey eVisa online. The eVisa will be valid for 90 days as a multiple entry visa and the period to use the 90 days will be within the next 180 days from the first visa validity date. It is highly recommended to use the online visa application. The document you receive is valid for Multiple Entry, and it allows you to stay in Turkey for no more than 90 days in Total per entry.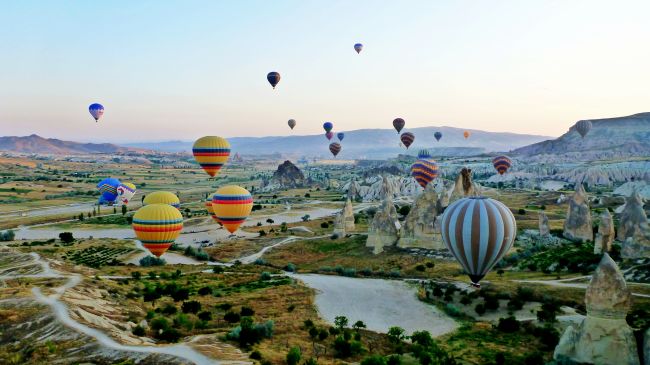 Frequently asked questions (FAQs)
What do I need to apply for a Turkey eVisa online?
You will be pleased to learn that you do not need much to apply for a Turkey eVisa online. Here is that you must have at hand during the application process:
Passport – all applicants must be passport holders. Plus, the travel document needs to remain valid for at least another 6 months from the date of arrival in Turkey. At least two blank pages are also necessary.
Photo – you must ensure that the picture is taken as recently as possible. The background needs to be white. If the visa will be done on arrival to the country, the applicant should carry two passport size photos to attach to the application.
Means of payment – credit/debit card or PayPal account.
Scanned copy of British National Overseas Passport for Hong Kong citizens
How long does it take for my application to be processed?
It depends. iVisa gives you three options when it comes to processing time so that you can choose the one that best works for you. Here is what you can opt for:
Standard processing – your Turkey e-Visa arrives in

24 hours

.
Rush processing – your application is processed within just

4 hours

.
Super Rush processing – your travel document is ready within just

30 minutes

.
How much does the Turkey eVisa cost?
The amount of money you will spend on your Turkey eVisa is determined by the processing timeframe you select. They are as follows:
Standard processing –

USD 25.00

Rush processing –

USD 45.00

Super Rush processing –

USD 65.00
Does the Turkey eVisa have any additional information?
The Immigration Officers at the point of entry may refuse entry to any person if they consider the person not to fulfill the immigration requirements or be of national security risk to the country. Visa extensions must be submitted with relevant documents and explanation of purpose for extension to the Turkey Department of Immigration. The Hong Kong citizens who have a Document of Identity for Visa Purposes- Hong Kong (D.I) must get their visa from the Turkish embassy or other consular service abroad.
How long is the Turkey eVisa valid for?
The Turkey eVisa is valid for 180 days after arrival. This is a Multiple Entry visa, and the maximum stay is of 90 days in Total per entry.