Turkey remains one of the most visited tourist nations in the world. The country is at the cusp of Europe and Asia, home to several civilizations. Its unique culture, extraordinary sites, and amicable people make it an excellent vacation spot.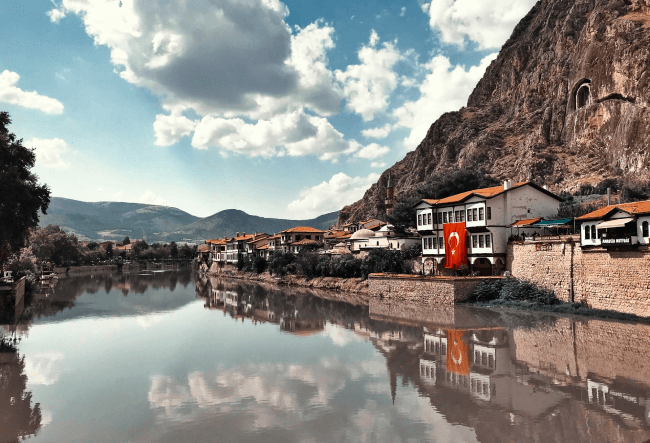 If you are planning a trip to Turkey, you are in for a treat. The new Turkey Visa for Libyans has made visiting Turkey a lot easier than before. With the arrival of electronic travel authorizations like the Turkey eVisa, touring the beautiful cities of Turkey is just a click away.
Start applying for Turkey Visa today
Frequently Asked Questions
We have come across several queries regarding the Turkey Visa for Libyans. We have compiled a lot of frequently asked questions and their answers. You can read them by clicking here. This will help you begin the online visa application procedure and make sure you have all the documents ready on time.
Get your own Turkey Visa today
How much does the Turkey Visa cost?
Traveling abroad can be a tumultuous task. We all have our preferences in how we want to travel and where we wish to stay. iVisa.com has created multiple packages that you can choose in order to get your travel documentation.
Standard processing: This is an affordable option for early travelers.

USD 91.50

-

24 hours

.
Rush processing: This is for those of us who get anxious before travel and would love to have our documents ready a few days before time. It can get you the visa documents in very little time at a slightly higher budget.

USD 113.50

-

4 hours

.
Super Rush processing: This is a quick option for those who need to leave for Turkey urgently. You will be able to get the Turkey eVisa in a few business days. To know more about the Turkey eVisa, visit iVisa.com.

USD 129.50

-

30 minutes
begin applying for your Turkey Visa here
How is the eVisa different from a normal Turkey Visa?
A normal visa requires you to get the visa approved via the Turkey embassy close to your city of residence. It can be quite a hassle to get all your documents approved and verified physically at the embassy. With the Turkey eVisa, you will be able to get the visa online, all you have to do is submit the online application form.
Do people with a Libyan passport need a visa to travel to Turkey?
All people traveling to Turkey from Libya will need a valid visa. The Turkey visa for Libyans has now become a lot more accessible than before, as you can get it from the top of your fingers through the online medium. Libya is one of the few nations that can get a visa via electronic travel authorization for Turkey.
For how long will the Turkey eVisa be valid?
The Turkey Visa for Libyans is now also available as an eVisa. These eVisas work as tourist visas and can allow holders to stay in Turkey for a period of 30 days. It is advised to not overstay in Turkey as it can get you in the bad books of the Turkish government and lead to punishment.
What other documents do I need to be able to enter Turkey?
Apart from the Turkey Visa for the citizens of Libya, you will also need a few other documents. You will have to fill an online application form to begin the process, for which you will need the following documents:
Passport: Your passport should be valid and should not expire for another 6 months after your arrival in Turkey.
eVisa: You will have to carry several copies of your visa as well. If you are a resident of the UK, USA, Ireland, or any country from the Schengen zone, you will be required to carry valid resident proof in order to be able to enter Turkey.
It is recommended to carry an itinerary of your days in Turkey in order to be able to get your documents ready in time.
You will receive all your communication for the visa and other documents via your email address.
To know more about the Turkey Visa for the citizens of Libya, you can click here
Why should I apply on iVisa.com?
Experts at iVisa. have been striving to make the visa application process easy and accessible for all. They will make sure that all your documents are error-free in order to prevent any obstacles in the visa verification process.
iVisa.com Recommends
When in Turkey, you must visit Balat (in Istanbul) and the lovely Kahvesi Cafe located on it. It is a beautiful religious complex with many frescoes that show the country's rich heritage. The Butterfly valley of the Fethiye region is one of a kind, where you cannot miss the spectacular sites that Turkey has to offer.
When talking about sites, Ephesus is famous all over the world for its unique charm. Patara Beach is the longest beach in all of Turkey and is a great place to relax after an eventful trip around the country. You cannot miss the Domes of Istanbul, resplendent with the unique art and architecture of Turkey. The Blue Lagoon, found in Oludeniz, is one of a kind, where you can see several pools of crystal clear water, the best of nature.
iVisa.com wishes you a safe and happy trip to Turkey!