Turkey remains one of the most visited tourist nations in the world. The country is at the cusp of Europe and Asia, home to several civilizations. Its unique culture, extraordinary sites, and amicable people make it an excellent vacation spot.
If you are planning a trip to Turkey, you are in for a treat. The new Turkey Visa for Pakistanis has made visiting Turkey a lot easier than before. With the arrival of electronic travel authorizations like the Turkey eVisa, touring the beautiful cities of Turkey is just a click away.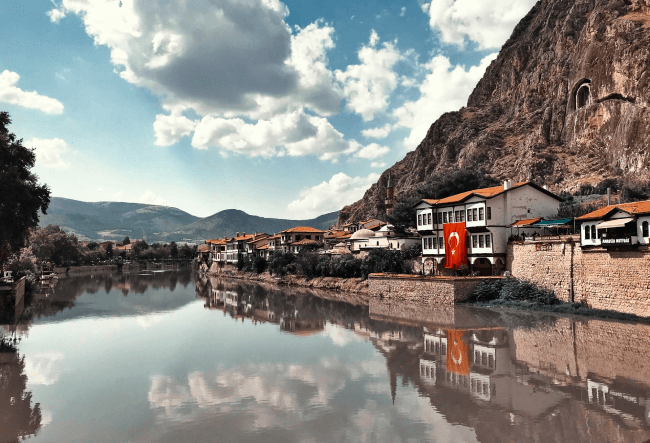 Frequently Asked Questions
We have come across several queries regarding the Turkey Visa for Pakistanis. We have compiled a lot of frequently asked questions and their answers. You can read them by clicking here. This will help you begin the online visa application procedure and make sure you have all the documents ready on time.
Get your own Turkey Visa today
How much will the Turkey Visa cost?
Standard processing:

USD $124.49

-

24 hours

Rush processing:

USD $176.49

-

4 hours

Super Rush processing:

USD $234.49

-

30 minutes
To read more about the Turkey eVisa, visit iVisa.com.
begin applying for your Turkey Visa here
Can I apply for the Turkey eVisa if I am from Pakistan?
The Turkey eVisa is a form of online travel authorization. All you need to do is fill out a simple online application form to be able to apply for the visa, you can visit Turkey with the approved eVisa and other essential travel documentation.
Do people with a Pakistani passport need a visa to travel to Turkey?
All people traveling to Turkey from Pakistan will need a valid eVisa. The Turkey visa for Pakistanis is a form of electronic travel authorization. You can apply for the visa online from the comfort of home. You can apply for this visa via your smartphones, laptops, and iPads.
For how long will the Turkey eVisa be valid?
The Turkey Visa for Pakistanis is a special tourist visa that shall enable you to stay in Turkey for a period of 30 days in Total. This will encompass all your tourist and business activities. You will need the Turkey embassy visa for a longer stay. Pakistanis are among 90 nationalities that are allowed to access the electronic travel authorization option for a trip to Turkey.
What other papers and documentation will I need to be able to enter Turkey?
Apart from the Turkey Visa for the citizens of Pakistan, you will need some other essential documents as well. You will have to fill out an online application form to make sure your visa verification process can begin on time:
A valid Passport: You must carry your own passport, issued by the government of Pakistan. In addition, the passport must also be valid for 6 months after your arrival in Turkey.
eVisa: Do not forget to carry your visa copies. If you are a resident of the UK, USA, Ireland, or any country from the Schengen zone, you will be required to carry valid resident proof in order to be able to enter Turkey.
You will need a travel itinerary.
Do not apply with an invalid address. Since the visa application is an online process for the Turkey eVisa, you will receive all your visa-related information via email.
To know more about the Turkey Visa for the citizens of Pakistan', you can click here
Why should I trust iVisa.com?
Experts at iVisa.com have gained the trust of millions of travelers all over the world. They are the one-stop solution to all your documentation and foreign travel queries. You can be assured that iVisa.com will help you complete your travel without any obstacles.
iVisa.com Recommends
You must begin your Turkish explorations with a visit to Taksim square. This boulevard in Istanbul is a place that all tourists enjoy. When here, you cannot miss the other marvelous sites of the city like the Blue Mosque of Istanbul, the Hagia Sophia, and the Istanbul Archaeological Museum. You can also explore the Kaymakli Underground City and the Ihlara valley to see some mind-boggling sites of nature. The Red Rose Valley is also a sight to behold, here you can see various shades of pink throughout the region. You can also visit the Goreme Open Air Museum, it is one of a kind.
iVisa.com wishes you a safe and happy trip to Turkey!
---
About the Author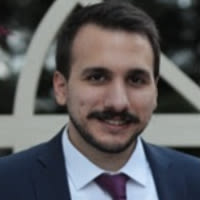 Tayfun Reşat Güngör is the co-author of this article. He is a registered attorney with the Istanbul Bar Association since 2016. He founded Gungor Law and Consultancy and practices in corporate law, immigration law, and criminal law. He also mediates and offers services in English, Turkish, and French.