Traveling to Turkey is a magical experience. There are stunning historical locations, delicious food, and friendly people waiting to welcome you.
But first, you'll need to get your Turkey eVisa and learn about the Turkey visa fee. We have prepared this article to provide you with all the relevant information, so you can organize your trip quickly and prepare for a great experience.
Turkey Visa Fee - Check out our FAQs to know everything you need for your trip to Turkey.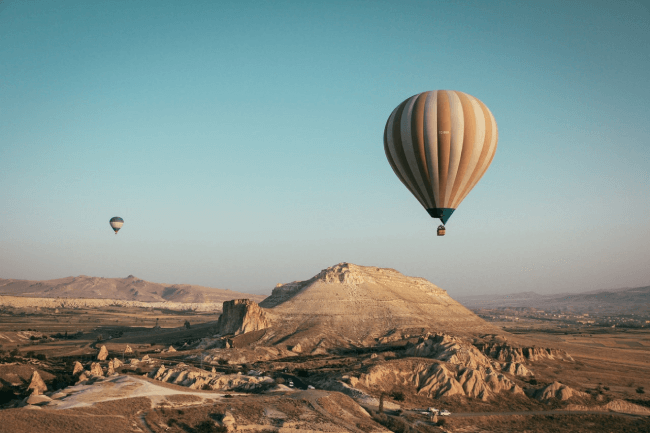 Frequently Asked Questions
What are the current COVID-19 requirements to enter Turkey?
Incoming unvaccinated or partially vaccinated travelers must get a PCR test within 72 hours before arriving in Turkey. Children under 12 and fully vaccinated travelers that present a vaccination certificate are exempt from testing.
Turkey Visa Fee - We outlined a product page that will offer you the most updated information regarding the COVID-19 restrictions on entering Turkey.
What can you tell me about the Turkey eVisa and the application process?
The Turkey eVisa is an electronic travel authorization available for certain travelers that can be used to enter the country for tourism or business. It allows a visit to the country for up to 90 days in Total. Depending on the nationality, Turkish authorities grant Multiple Entry.
To apply for it, you just need to complete these three simple steps:
First: Complete the form with your details, as stated in your passport, and select your preferred processing time and fee.
Second: Review all the information, make sure it is correct, and pick a form of payment. We accept both credit and debit cards.
Third: Upload all the required documents and apply.
What are the necessary documents to apply for the Turkey eVisa?
Just a few, and they'll be easy to find:
A passport valid for at least six months.
A frequently used email address, as you will receive your documents via email.
A credit or debit card for payment.
Turkey Visa Fee - Turkish authorities require that some travelers present additional documents. We will inform you via email if this is your case.
How much is the Turkey eVisa, and when would I receive it?
Depending on how fast you want to receive your Turkey eVisa, its price will change. These are the three options we offer:
Standard Processing:

24 hours

for

USD $87.99

Rush Processing:

4 hours

for

USD $114.49

Super Rush Processing:

30 minutes

for

USD $144.49
Turkey Visa Fee - Choose the best one for you.
Can I trust iVisa.com?
Of course! Our payment platform runs in world-class data centers to ensure that all your information is safe. We also have plenty of experience and the most qualified travel experts to process any visa you need now or in the future.
Turkey Visa Fee - Head over to our user reviews section to read what our previous customers have said about our services.
I'm still not sure about my next steps. Is there anyone I can talk to?
Absolutely! You can contact our customer care agents at any time. They are available 24/7 through our chat. They'll be able to tell you more about the Turkey Visa Fee.
iVisa.com Recommends
For those with an interest in history, Turkey is a great country to visit. There are many remains of ancient civilizations all over the country that are well-preserved and tell the magnificent history of this nation.
We recommend stopping at Hierapolis. Located in Pamukkale, this ancient spa city is the top attraction in the region. Eumenes II of Pergamum founded it as a therapeutic center in approximately 190 BC. The city thrived under the Romans and the Byzantines, but after an earthquake in AD 1334, Hierapolis was abandoned. Nonetheless, the Roman Theatre, the agora, and the on-site museum are all worth seeing. We also recommend visiting the Necropolis. It sits beyond the Roman baths. Walk the Appian Way–style paved that goes through it and up the hills. The graves range in design from simple circular tumuli to magnificent sarcophagi. It's a sight worth seeing.
Another must-see attraction for history fans is Bergama's acropolis, one of Turkey's most outstanding ancient structures. It is situated on a hill and full of huge and tiny ruins. Among the most notable buildings are the Temple of Trajan, the 10,000-seat Hellenistic theatre, the Altar of Zeus (unfortunately missing its splendid frieze, which now sits in Berlin), and the distinct mosaic floors in Building Z.