Turkey has an incredible past that has left plenty of historical sites. Visit the Topkapi Palace and indulge in the opulent life of the sultans. The palace is an amazing site that shows the power of the Ottoman empire. Keep exploring Turkey and enjoy more unique places!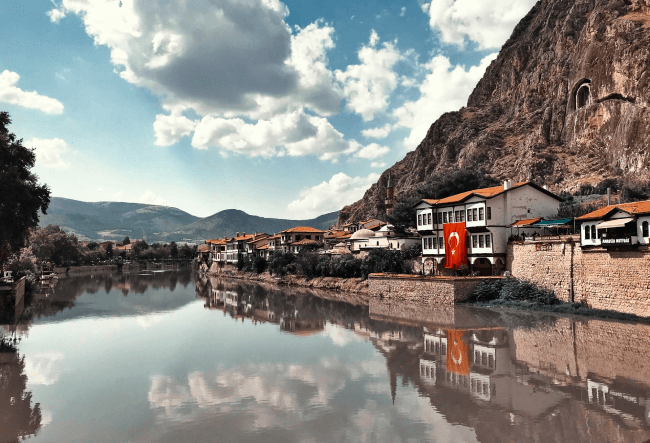 Armenians can obtain a Turkey visa through an electronic system established by the Turkish government. Don't worry! Because iVisa.com can support your process and help you to obtain the Turkey visa.
iVisa.com offers a fast, simple, and 100% trustable service.
The Turkey visa can be yours! Read the following information to learn more.
Frequently Asked Questions
I'm from Armenia. Do I need a visa to enter Turkey?
Yes! Armenians need a Turkey visa. In 2013, the Turkish government established an online system to obtain electronic visas, and Armenians are eligible to apply for an electronic visa from Turkey.
Armenian passport holders can apply from anywhere in the world with an Internet connection. They only need a few minutes to complete the form. Remember that electronic visas for Turkey are only valid for tourism and business purposes. If you have plans to work in Turkey, then you will need another type of visa.
Ready to start a journey of a lifetime? Explore iVisa.com services!
What is the validity of the Turkey visa?
Armenians can obtain the Turkey visa and use it for 30 days after arrival. Still, they can only stay up to 30 days in Turkey. Also, the visa document is valid for a multiple entry.
Do you have some doubts? Get in touch with our support agents.
What are the requirements?
Armenians must have the following items:
Passport, the Turkish authorities request passports to have a validity of more than 6 months beyond the stay in the country.
Email address, so iVisa.com can send the Turkey visa.
Payment methods, iVisa.com has a small fee for processing the Turkey visa that you can pay with a credit/debit card or use a Paypal account.
Some nationalities need to provide further supporting documents, such as visas or residence permits from Schengen Countries, USA, UK, or Ireland. The documents cannot be electronic visas. If you want to confirm if your nationality needs to provide these documents, use the Visa Checker.
What are the processing times and fees?
Confirm how quickly you want your travel document:
Standard processing service, the cheapest option when you have a small budget.
Rush processing service, we will rush your travel requirement for a higher fee.
Super Rush processing service, the fastest option for your Turkey visa.
If you want to know the overall price for the whole process, go to the Visa Checker and select your nationality.
What is the Turkey visa procedure?
Complete the application with personal information and select a processing time.
Check your details and pick a payment method, whether pay with Paypal or use a credit/debit card.
Upload any documents required.
Connect with the iVisa.com support team if you have some questions.
Why do I need to provide an email address?
A valid email address is relevant for the Turkey visa process as iVisa.com will use it to send you the final document related to your visa. Armenians who receive the Turkey visa in their email inbox must print it and have it with them when entering Turkey.
Is the Turkey visa valid for transit?
In case you travel to Turkey only for transit, then you don't need to apply for a Turkey visa. Still, for travelers arriving in a Turkish seaport, they can stay up to 72 hours in Turkey without requiring a visa. If you intend to stay for more than 72 hours, then you need to have a Turkey visa.
Give iVisa.com the chance to help you!
How secure is iVisa.com?
100% secure! iVisa.com has the highest security measures to work any travel requirement, especially electronic visas. Our platform is the safest, and you can trust your order will be safe with iVisa.com.
Check our customers opinions and confirm iVisa.com provides satisfactory services.
Armenians can trust iVisa.com!
How can I get more information?
If you have specific inquiries, contact one of our support agents, who are available 24/7.
Also, write to [email protected] and we will answer as soon as possible.
You can visit Turkey with iVisa.com's help! Travel now!