Turkey is the perfect place to have a complete experience, from natural wonders like Cappadocia with a rocky fairytale landscape to historical ruins like Ephesus, a spectacular Greco-Roman city. Don't waste more time! You need to head out to Turkey soon!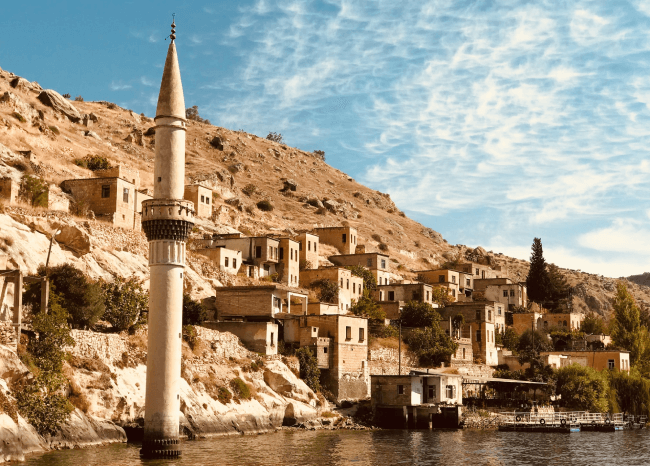 Bahraini citizens planning to visit Turkey must be aware of the new electronic entry requirements. Travelers from Bahrain can apply for a Turkey visa through a digital process. iVisa.com can help you with the Turkey visa process. Try a fast, simple, and 100% reliable service.
Check out the Turkey visa application details in the following information.
Frequently Asked Questions
What is an electronic visa?
Immigration services around the world are implementing electronic systems in order to simplify the visa process. Since 2013, Turkey is issuing electronic visas, and travelers around the world can have this advantage.
There won't be long waits at the embassy, only an easy online application with iVisa.com. You can travel to Turkey now!
Do I need a Turkey visa as a Bahraini citizen?
Bahraini nationals need a Turkey visa if they want to travel to Turkey. But they can relax because the process is 100% online, and they only need an Internet connection from anywhere in the world.
Remember that the Turkey visa is only valid for tourism and short business purposes. In case you are looking to work in Turkey, you will need another type of visa.
Start the application here!
How long is the Turkey visa valid for?
Bahraini citizens can use the Turkey visa for up to 180 days after arrival. Visitors can stay a maximum of 30 days in Total and enter Multiple Entry to Turkey.
It's time to travel to Turkey! Start the application here!
What docs do I need?
Bahraini nationals must provide personal details like name, country of birth, nationality, among other details. Also, keep the following items too:
Passport, the passport must be valid for at least 6-months from the arrival date in Turkey.
A valid email address.
Payment methods, iVisa.com has two options for payment, whether use a credit/debit card or a Paypal account.
Bahraini citizens don't need to provide further documents. However, some nationalities need to show a visa or residence permit from Schengen countries, USA, UK, or Ireland. In case you want to check the requirements for other nationalities, go to the application page.
What are the procedure times and fees?
The Turkey visa has three alternatives for processing times:
Standard service, if you can wait up to

24 hours

, then only pay a

USD 103.95

fee.
Rush service, for a

USD 123.95

fee, get the Turkey visa in

4 hours

.
Super Rush service, obtain the Turkey visa by paying

USD 143.95

. The process will only take

30 minutes

.
What are the steps for the visa process?
Bahraini citizens should follow these three steps:
Complete the online application and pick a processing time (Standard, Rush, or Super Rush).
Review your details and try not to leave blank spots. Determine how you will pay, either with a Paypal account or a credit/debit card.
Upload any documents required.
Connect with one of our support agents if you have some questions.
How will I receive the Turkey visa?
You will receive the Turkey visa in your email inbox. iVisa.com will make sure to use the email address specified in the application, so provide a valid email address. We recommend printing the visa document, so you can easily show it upon arrival in Turkey.
I'm in transit in Turkey, should I apply for a visa?
You don't need to apply for a Turkey visa if you are in transit in Turkey. If you enter Turkey through a seaport, then you get 72 hours to visit nearby cities without a visa. Remember that you can only do tourism activities during this period.
Can I trust iVisa.com with my order?
Definitely! Tons of travelers around the world have trusted iVisa.com with their travel requirements, including electronic visas. Our platform is safe, and we will manage your information with the highest security guidelines.
Review our comments page and find out more about iVisa.com excellent services.
I have some questions, who should I contact?
You can contact our customer support agents, who are available 24/7. We are ready to answer any questions you may have. We can guide you through the process of the Turkey visa.
You can also write to help@ivisa.com
Bahraini citizens can trust iVisa.com with their Turkey visa procedure!