Traveling to Turkey is a unique experience. You can go to Bursa, the former capital of the Ottoman Empire, and enjoy this magical place full of historic buildings. You can also visit the mosques and bazaars, or even visit the gorgeous village of Cumalıkızık. Turkey is always waiting for you!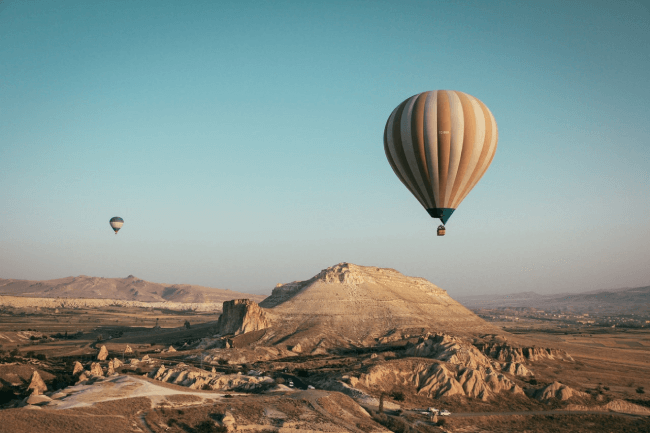 But, one thing you cannot overlook when planning a trip to this country is the documentation. Burundian citizens can apply for an electronic visa to enter Turkey. The Turkey eVisa process is fast, simple, and reliable with iVisa.com.
Continue reading about the Turkey visa for Burundian citizens below.
Frequently Asked Questions
What is a Turkey eVisa?
Turkey requests a visa from citizens of most countries around the world. Since 2013, there has been an electronic system in place to simplify the visa procedure. Thanks to this system, the Turkey eVisa is easy to have nowadays. You only need an internet connection to complete the electronic questionnaire and that's it! You'll be ready to get your eVisa as fast as possible via email inbox.
You can go to the application page here to travel to Turkey soon!
Do I need a Turkey visa for Burundian citizens if I have a Burundian passport?
Yes, but it's not a paper visa. On the contrary, it's an online visa, which is easier to obtain. The Turkey eVisa is a mandatory document for Burundian citizens. Nevertheless, since this document is completely online, you don't need to arrange an interview at the embassy or complete extensive forms. You only have to fill out an online application. It's as easy as it seems!
How long is the Turkey eVisa valid for?
You can use the Turkey eVisa for up to 180 days after arrival. Another thing you have to remember about this document is that you can only enter once because it has a Single Entry.
If you need more help with the Turkey visa for Burundians, contact a support agent here.
What items do I have to get to apply for a Turkey eVisa?
You'll have to give personal information and trip details while applying, and you'll also need some basic items to complete the process. The entire list is the following:
A passport with a validity of a minimum of 6 months after entering Turkey.
A valid email address.
Payment methods, you can pay your iVisa.com service with a credit/debit card or a Paypal account.
One thing that you might need at the airport is a flight ticket to return to your home country. A hotel reservation can work as well. Your return ticket can be from Turkish Airlines, Pegasus Airlines, Onur Air, or Atlasglobal Airlines.
Not all nationalities need to provide all these requirements, so go to the application page to confirm what you need.
What is the price of the Turkey eVisa with iVisa.com?
iVisa.com has three options for your Turkey visa. Keep in mind that these options have different prices because the faster you want your document, the more you have to pay. You can choose one of the following:
Standard processing option, to receive the Turkey visa in just

24 hours

for a

USD 86.50

fee.
Rush processing option, to pay a

USD 106.50

fee for a

4 hours

wait.
Super Rush processing option if you prefer to wait the minimum time of

30 minutes

, and pay

USD 126.50

. This is a great option to travel to Turkey sooner.
What are the steps to get the Turkey eVisa?
You can get your eVisa at a choice of speeds with iVisa.com. These are the steps to follow by using our platform:
Answer the questions in the application form and select an option for your processing time. Review your details and pay for your document with a Paypal account or a credit/debit card. Attach the supporting documents to complete the process.
Are you unsure about these steps? Reach out to our customer agents for more help.
How will I get the Turkey eVisa?
You'll receive the Turkey eVisa in your email inbox. That's why you must offer a valid email address when completing the application so you can obtain the document without issues. Once you get the Turkey eVisa, you should print it and show it at the border upon arrival.
Do I have to apply for a Turkey Visa for Burundian if I'm just taking a connecting flight?
Visitors in transit don't need a Turkey eVisa. However, remember that you can only stay in the international transit area. Otherwise, you'll have to apply for the Turkey visa for Burundian.
If you arrive at a seaport, you can stay there for a maximum of 72 hours without the need for a visa provided you don't leave.
Can I trust iVisa.com?
100% yes! iVisa.com provides trustable services and plenty of travelers around the world are sure iVisa.com manages their information safely. You can check our customers' opinions and confirm that iVisa.com is the best option to handle your Turkey eVisa process.
I have more doubts, where can I solve them?
Contact our customer support agents, who are ready to solve your questions and are available 24/7.
You can also reach out to our blog page on this link if you prefer to read other travel tips, or you're searching for more information about the Turkey visa for Burundians.
Applying for a visa should be easy for everyone, and that's why iVisa.com works so hard every day to offer a trustworthy and fast service. By using this website you'll be able to apply for any travel documents, meaning that you won't have to leave home to enter countries like Turkey. Apply for your Turkey eVisa today and focus on the other part of your trip, which is to enjoy and relax.