Are you ready to travel to Turkey and think you have all you need to enter the country? iVisa.com can help you confirm that you have all the necessary documents for your trip. If you are from Burundi you cannot overlook the Turkey eVisa, but if you don't have one yet, don´t worry. iVisa.com offers a service for travelers applying online to get it in a few hours.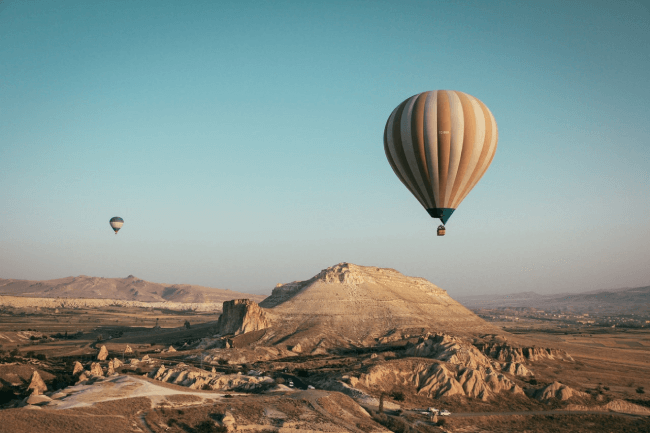 Just apply for your Turkey visa for Burundian citizens!
Continue reading our FAQs if you are interested in acquiring a Turkey eVisa
Frequently Asked Questions
What is a Turkey Visa for Burundian citizens?
Since 2013, Turkey has requested that citizens from around 100 countries apply for the Turkey eVisa to enter the country. This electronic authorization document is a simple procedure that can be obtained from home. Burundi is one of the countries whose citizens must have an eVisa. This is an essential document if you are planning on spending at least 72 hours inside the country. Everybody is eligible to apply for a Turkey visa for Burundian citizens.
How long is the Turkey eVisa for Burundian citizens valid?
This document is valid for 180 days after arriving at the country of destination. It is important to know before planning your trip that the Turkey visa for Burundian citizens is only available for a single entry. Also, if you are planning on reapplying for the Turkey eVisa you must leave the country before doing so.
What documents do I require to apply for the Turkey Visa for Burundian citizens?
A valid passport with at least six months of validation.
An e-mail address
The payment method: a credit/debit card.
As a Burundian citizen you also need to present a round trip air ticket and a hotel reservation.
What are the processing times and prices?
If you are acquiring a Turkey visa for Burundian citizens there are 3 different alternatives you can pick. Remember, iVisa.com prices include the government fee for Burundian citizens.
Standard Processing Alternative:

24 hours

-

USD 90.00

Rush Processing Alternative:

4 hours

-

USD 112.00

Super Rush Processing Alternative:

30 minutes

-

USD 128.00
What is the application process?
To get your Turkey visa for Burundian citizens, you only have to:
Fill out your personal information in our iVisa.com electronic form and select the processing option that best suits your needs.
Review that all your personal information is correct, and pick a payment method.
Finally, scan all the required documents and submit them.
Can I trust iVisa.com?
Of course, you can! iVisa.com has generated thousands of travel documents for thousands of travelers who trusted us. Our data processing system allows data to be processed quickly and it is always kept confidential. Trust iVisa.com to get your travel documents.
If I have more questions about the service, who can I talk to?
If you have more questions and need to talk to someone to solve them, do not hesitate to contact our customer service staff. They will be able to answer your questions via chat or email 24 hours a day, 7 days a week.
iVisa.com Recommends
Muğla, located southwest of Turkey, is a place that has a lot for tourists to explore, such as the city of Marmaris. Marmaris is a very popular summer resort for both domestic tourists and foreign visitors. Boats set off from the old harbor to visit the islands and bays around its coast. An ancient castle, now a museum, overlooks the area around the harbor and offers a taste of the old town's character. In the small shopping center, upmarket boutiques and intimate restaurants are a pleasant contrast with the traditional bazaar area, where hundreds of small shops offer the usual Turkish wares. Also, you can visit the city of Datça, which is popular for the 'blue cruise' from Bodrum or Marmaris. Datça is also an ideal place for fishing and diving, and its winds make it popular with surfers. The most important historical site in the area is Knidos, famous in antiquity for its many great amphitheaters. It is also the site of the Temple of Aphrodite, which housed a beautiful statue of the goddess sculpted by Praxiteles, one of the most celebrated artists of antiquity. You will not regret visiting these places, book your trip now!