Turkey is a wonderland for all travel enthusiasts. It is a country that is resplendent with history, gorgeous heritages sites, great food and a bunch of different activities that you can participate in. It has now become even easier for one to get a Turkey Visa for Cameroonians. With the new and easy Turkey e-Visa, you should be able to visit the land of the Ottomans with no obstacles.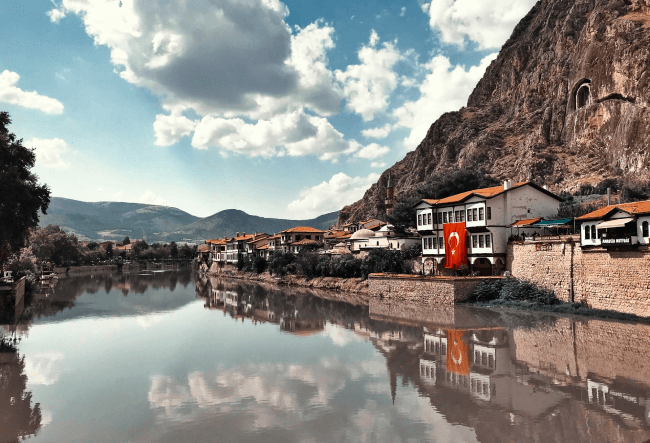 Turkey will be a great place to visit for travelers and history lovers alike. When there, you can explore the many historical and natural wonders of the region with your friends and family. Istanbul is a dream destination for people across the world. Begin planning your trip today!
Frequently Asked Questions
This is a list of some of the frequently asked questions and their answers regarding the Turkey Visa for Cameroonians. You can begin your visa application process by clicking here.
What is the Turkey e-Visa?
Turkey has now made it possible for us to avail the new electronic travel authorization for tourists visiting the country. As of now, citizens of more than 90 nations can apply for a tourist visa online for Turkey. Turkey Visa for Cameroon citizens are available online as well. Visit iVisa.com now and apply now to avail your very own Turkey Visa for the citizens of Cameroon.
I have a passport from Cameroon, do I need a Visa to visit Turkey?
Yes, if you are a citizen of Cameroon, you will need a visa to enter Turkey. You can apply for the Turkey eVisa online from the comfort of your home, the process is very simple and can be completed from your fingertips.
I have to travel urgently! Can iVisa.com help me get the Visa faster?
Yes, we can help you get your Visa to Turkey without any further delay. iVisa.com has three exclusive options for all our travelers to ensure that any immediate requests can get processed faster in order to help all those who are planning a trip to Turkey:
Standard processing: This is the most inexpensive option for those who can wait for some time before departing for Turkey.
Rush processing: You can select this option for your Visa application if you have a high budget and this will ensure your Visa is ready well in time prior to your trip.
Super rush processing: This is the most suitable option for you if you need to leave for your trip urgently. You will receive your Visa fastest through this option.
How long can visitors stay in Turkey with a Turkey eVisa?
The Turkey eVisa can enable your stay in Turkey for a period of up to 30 days. It is essential for you to not overstay your welcome in the country without a valid visa as you might get in trouble with the administration.
What are the documents I will need to get my Turkey Visa?
It is easy and convenient to get your tourist Turkey Visa for the citizens of Cameroon because Cameroonians are eligible for the Turkey electronic visa. You will need a passport and you will have to fill an online application form to avail your Turkey Visa. However, you will need the following documents in Turkey on arrival.
Passport: You must possess a valid passport that was issued by the government of Cameroon and will not expire within the first 6 months post your arrival in Turkey.
eVisa: You must have a valid and credible eVisa copy. If you are a member of the Schengen zone, United States of the UK- you will need to carry a valid residence permit of the same as well.
A flight itinerary for all your travels to and from Turkey.
A valid email address should be active and accessible because this will be your point of communication with the Turkish government.
To know more about the Turkey Visa for the citizens of Cameroon, click here
Why should I trust iVisa.com?
iVisa.com is one of the most famous one-stop destinations for travelers around the world. Our team of experts will ensure that you reach your destination in time and according to all your wishes. We have a quick and efficient system in place to make sure that no stone is left unturned in providing you the documentation for your trip abroad.
iVisa Recommends
Needless to say, you must begin your visit to Turkey by visiting the iconic Aya Sofya. It is considered one of the most beautiful buildings in the world and rightly so. Ephesus is also a historical site, a city of monuments and marbled streets, you will need to shell out an entire day to visit this beautiful place. You can continue your adventures onto Cappadocia. It is a gorgeous group of rock valleys where you can click scenic pictures and experience nature in its most surreal form. This is also a great place to enjoy a hot balloon ride with your loved ones. The Topkapi Palace is another remnant of the past that is found in Turkey, it has luscious gardens that you can explore for leisure. Pammukale, also known as 'Cotton Castle' is a natural wonder, a sight to behold. Here you can visit Hierapolis, the ancient spa town and one of the ruins of the great Roman empire.
iVisa.com wishes you a safe and joyous trip to Turkey!