The use of electronic visas is becoming more common and popular. That's why many people are gladly visiting Turkey, as this country implemented this system several years ago, and since then, its tourism has exploded like never before.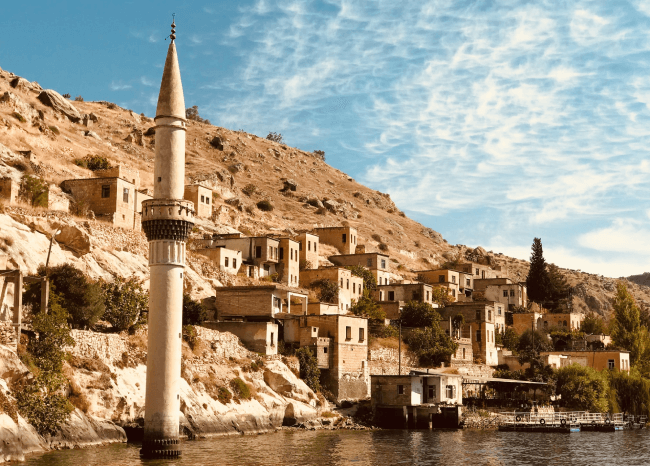 If your passport is from Cyprus, then you have the advantage of being able to apply for the Turkey eVisa without any problem. This service may be easier than ever if you use iVisa.com because with this service you'd only have to fill out a form to get the document quite quickly and thus travel to Turkey soon!
But before you start this online process, take note of the following considerations that include important details about the Turkey visa for Cypriots.
Frequently Asked Questions
Do I need a Turkey visa for Cypriots if I'm from Cyprus?
Yes, visitors from Cyprus must apply for a Tourist e-Visa if they want to visit Turkey. Nonetheless, the document you need is completely online, meaning that you won't have to visit the Cypriot embassy or consulate to apply.
What is a Turkey eVisa?
The Turkey eVisa is an online document that offers you valid entry to Turkey if your trip is for tourist purposes.
Regarding the use of an electronic visa, it works the same as a normal visa, but its difference is that it is processed online.
What requirements do I need to apply?
iVisa.com made the process super simple for a lot of travelers around the world, including you. You just have to provide a few requirements and items so that we can start the process asap. Even so, it's just a little effort that you are putting in. Below is the list of what you need:
Passport: this is quite a basic document nowadays. If you already possess one, make sure that it remains valid for the duration of your trip to Turkey. Just take a quick look at the expiry date. Also, remember to scan the information page.
E-mail address: your Turkey e-visa will be linked to your passport electronically, but you still need a printed copy to show at the immigration office once you land in that country. iVisa.com will send you the PDF version via e-mail inbox, so be aware of the valid email address.
Payment methods: the payment is necessary before the submission of the application. Conveniently, you can do that using a credit or a debit card.
Click on this link to read more information about the Turkey visa for Cypriots.
How long is the Turkey eVisa valid for?
If you're from Cyprus, your Turkey e-Visa expires 180 days after arrival. Also, don't forget that this eVisa has a Single Entry, so you can enter Turkey only once.
What are the processing times and prices for this document?
When it comes to this kind of service, it's a common concern for travelers regarding the visa processing time and the service fee. There's no need to worry about that since iVisa.com provides a fast service at a reasonable price. The visa cost is determined by the processing time you select, and you should know that iVisa.com gives you three excellent choices if you're from Cyprus. They are as follows:
Standard processing: this option makes you wait

24 hours

. Although it is the longest processing time, it's still perfect for those who have ample time to prepare for their trip. As for the cost, you'll be charged

USD 71.50

.
Rush processing: if you want your application processed faster, you can pay

USD 93.50

and choose this option. Your eVisa will arrive in your email inbox within

4 hours

.
Super Rush processing: this is the fastest available option for

USD 109.50

. Your Turkey eVisa will be ready to use in just

30 minutes

.
How can I obtain the Turkey eVisa with my Cypriot passport?
Acquiring a Turkey e-visa using iVisa.com's services is not challenging and it might be one of the easiest things for your trip. 10 minutes is all it takes for the online form to be completed. There's also an amazing support service that's available to take your call 24/7 in case you need help with the application:
The first step consists of entering your basic information. In this step, you must also select one of the processing times mentioned before.
The second step will be based on payment and revision. Payment can be made using the methods mentioned above. The revision is more essential than you think so never take it for granted. The information you submit must be accurate and correct since iVisa.com will process the information you have submitted immediately. A simple typo error can render your visa null and void.
The last step is to attach the items required if necessary and finish the process by clicking 'submit'.
What can I do if I make a mistake while applying?
Keep in mind that once the application is ready, you'll get the Tourist e-Visa by email, so you shouldn't visit an embassy after that. However, be aware of mistakes or typos while applying. If you made a mistake while entering your data on the website, then please contact our customer service representatives to get valid assistance. Don't forget that once the eVisa is issued, changes can't be made.
What can I do if I want to extend my stay?
In case you're in Turkey and you want to extend your stay, then you must apply at a local Police Station for a residence permit. We cannot help you with this part.
NOTE - If you overstay your Turkey visa, you could be fined, banned from future travel to Turkey, or even deported, so be careful with that.
To learn more details about the Turkey visa for Cypriots, click here.
Is iVisa.com 100% safe?
Yes, it's 100% safe. We offer a service that's been issuing official Turkey e-Visas for over 6 years. Many travelers think that online information can filter easily and that their info is at risk. Nonetheless, that's not the case with the things we offer. We give maximum safety for your details, and we invest a lot in the security of our system. Your personal information is safe with our platform. You can check what many happy customers say about us here.
Get more information about the Turkey visa for Cypriots!
Reach out to iVisa.com's customer service center for personal attention or read our blog page if you want to know other travel tips and details about the Turkey visa for Cypriots.
If you want to start the application process asap then wait no more and click on this link.