If you have a Gambian passport and you want to visit Turkey, then there's great news for you. You can now enter Turkey by applying online for the Turkey eVisa, which is a great way of avoiding a visit to the embassy. You can have your Turkey eVisa by using iVisa.com, a third-party company that makes the visa process a lot easier for you.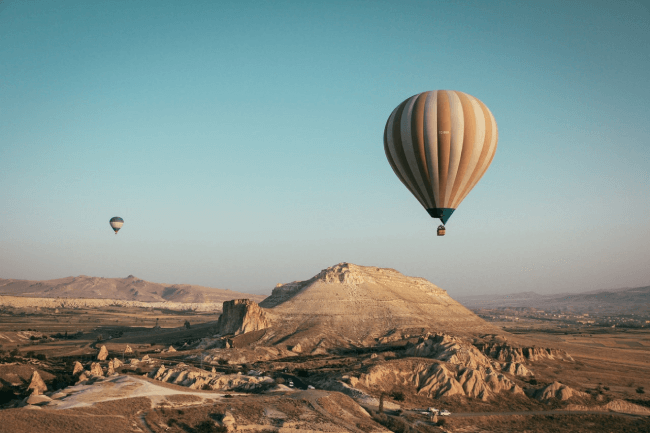 The Gambia is one of the 40 countries that can now apply for the Turkey eVisa. The process to get this document is effortless and it doesn't require much time. As long as you have an electronic dispositive with an Internet connection, you'll be ready to get the eVisa in a few minutes.
You can learn other useful facts about the Turkey visa for Gambians by checking the questions we wrote below.
Frequently Asked Questions (FAQs)
What is a Turkey eVisa?
The Turkey eVisa is an authorized document that allows foreign citizens to enter Turkey by having an electronic link in their passports. This electronic link is what makes the eVisa so different from the conventional visa, as the conventional visa works with a physical stamp in your passport.
That's why the eVisa is easier to get as well. This document is available through an online form, saving you the tedious trip to the embassy.
This eVisa is an authorization document that allows visitors to enter Turkey.
I have a Gambian passport, do I need a Turkey visa for Gambians?
You do need a Turkey visa for Gambians if you have a Gambian passport, but this visa is just an electronic one, so you can have it by applying online here.
How long can I stay in Turkey if I have a Turkey eVisa?
The Turkey eVisa is valid for 180 days after arrival, meaning that you can use it at any time once you receive it, as long as you don't exceed that period. However, once you arrive in Turkey, you can stay there for 30 days in Total. Don't forget that this eVisa offers only a Single Entry, so you can enter Turkey once.
What items should I get to apply online?
The list of items you need is very short, especially if you use iVisa.com. You only need these:
Your passport with an expiration date of at least 60 days beyond the "duration of stay" of your eVisa.
Your email address to receive the eVisa.
Payment options to pay for the document. At iVisa.com you can pay with your Paypal account or your debit/credit card.
Some nationalities require supporting documents such as a visa or residence permit from the Schengen, US, UK, or Ireland. To view which nationalities, please visit our application page and enter your nationality.
What is the price of the Turkey visa for Gambians?
The price of a visa might vary depending on the type of visa and also the application method you choose. At iVisa.com, we offer you the Turkey eVisa because that's all you need if you have a Gambian passport. However, since we work hard to simplify the online process and give you the eVisa as fast as possible, we charge you a small fee. This fee includes the eVisa cost and the government's fee, so you wouldn't have to calculate anything else once you apply for it.
Our prices are based on the processing time, which is the amount of time it takes to get your eVisa ready. These are your options:
Standard processing: while this may be the longest processing time, it only lasts

24 hours

. You can have your eVisa in one day for a price of

USD 70.00

.
Rush processing: this processing time is faster, so you'd have your eVisa in only

4 hours

. As for the price, it would be

USD 92.00

.
Super Rush processing: this is the fastest processing option available, so it only takes

30 minutes

for a higher fee of

USD 108.00

.
How can I apply for a Turkey eVisa?
Completing your online application on iVisa.com is quite simple. You only have to follow this 3-step method:
First, you have to fill in the form with basic details before choosing the processing time you prefer.
Secondly, you have to review your personal information before paying for the eVisa.
Thirdly, you have to attach the items required to the form before submitting it.
You wouldn't have to do anything else after submitting your form. If you have issues while applying, contact our support service, which is available at any time.
This process will probably take you less than 10 minutes. We'll take care of the rest and send you the eVisa via email inbox.
How does the Turkey eVisa work?
What iVisa.com does to process your eVisa safely is to use Turkey's eVisa system. Our services make this process faster and safer, allowing you to spend more time planning your trip. We enter the information you offer us into Turkey's eVisa system and after the government reviews it, they let us know of the outcome of the application.
What should I do once I finish the application?
Once the application is completed, you have to wait for your Turkey eVisa which will be delivered via email inbox. You don't have to visit the embassy to get this eVisa as we take care of the bureaucratic part.
What should I do if I make a mistake in the application form?
Since modifications can't be done after your application is submitted, make sure to always review your information. If you made a mistake while applying, then please reach out to our customer service representatives as soon as possible.
Is it safe to use iVisa.com to get this document?
You might be worried about your personal information and that's completely normal, especially if you want to avoid putting it at risk. That's why we tell you that you don't have to worry about us because our services are totally safe.
I have more questions about the Turkey visa for Gambians, where can I read more?
If you want to get more information about the Turkey visa for Gambians, click here or contact us via chat online, we'll be ready to help you.