At the moment, there are 40 countries whose citizens are very lucky to acquire a Turkish e-Visa with an online application. As this is the case, you won't have to make a trip to the Turkish embassy. You will get to apply from the comfort of your home using a laptop or smartphone and an internet connection. In addition to being convenient, you can also have your Turkey online visa quite fast. What could be a better option than this?
In this post we will show you the most comnmon answers to some questions related to this visa.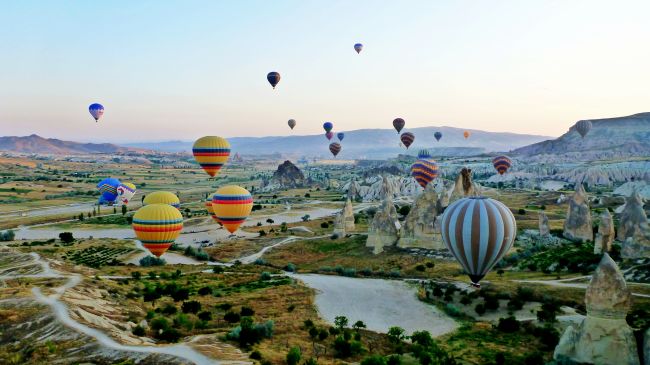 Frequently Asked Questions (FAQs)
What is a Turkish e-Visa for Bangladeshi?
This is an important document that allows you to enter Turkey. You can find the online application here.
How long can Bangladeshi stay in Turkey with this e-Visa?
With your Turkish Online Visa, you can stay 90 days in Total upon arrival and show your visa to migration officers.
What documents do Jamaican need?
iVisa will handle most of the heavy lifting, although Jamaicans still need to give some information so they can start their application. Worry not since these requirements are nothing out of the ordinary, and most likely, you already having everything you need. Here is a list of what you need:
Passport – getting a passport is not very difficult, you should be able to get one without trouble. If you do have one, however, make sure that it is valid and remains as such for the duration of your trip. Just take a quick peek at the expiry date.

E-mail address – your Turkey evisa will be linked to your passport electronically, but you still need a copy to show at the immigration office in Turkey. iVisa will send you a copy, and it will do so via e-mail. Make sure that you provide a valid address.

Means of payment – before the submission of the application, you need to pay for your visa and the service fee for iVisa. You can do that using a credit or a debit card. Moreover, if you have a PayPal account like many people do, you can use that as well.
How long is the Turkish visa for Bangladeshi valid?
This visa is valid for 180 days after arrival, so you can travel anytime within that amount of days, but don't forget that you just have 30 days in Total to stay there once you arrive.
What are the prices and the processing times for this document?
With iVisa, you don't need to worry about any of the tedious process that could delay your journey. That's why you can choose any of the following options according to how soon you want your e-Visa:
Standard processing – although this is the longest processing on hand, in reality, your application will be processed within 24 hours. Is it not that long, especially for travelers who plan far in advance. As for the cost, you will be charged USD 45.55.

Rush processing – if you need your application to be processed quicker, you can select this option for USD 65.55. Your visa will arrive in your e-mail inbox within 4 hours.

Super Rush processing – if you need to travel as fast as possible, this is the perfect option then. Your visa will be ready to use in just 30 minutes. However, this will cost you more. You will be charged USD 85.55.
How long does it take to apply for the Turkish e-Visa for Jamaican citizens?
You will only need 10 or 15 minutes to complete de application, and then you'll be ready to apply online.
How is the application form?
iVisa's application form for a Turkey e-visa has never been this simple. Jamaican will be filling in a two-step online form that can be completed in 5 minutes. If you have questions or difficulties, you can call iVisa's customer service. They are always ready 24/7 to take your call and walk you through the process.
In the first step, Jamaican needs to provide personal information like name, address, e-mail, date of arrival, passport info, and other basic info. Also, you must choose a processing time that caters your needs.

The application form's second step will require you to make a quick revision and payment. You must give your full attention to revision because it is more important than you may think. Given that the process is so short, corrections is not possible once the application is processed. To avoid errors, just double-check the spelling and accuracy of every piece of information you provide. After you are done with the two steps, you can submit your application and wait for it to arrive in the timeframe of your choosing.
As you can see, getting a Turkish evisa is not tricky at all. The document is valid for 180 days and it will allow Jamaicans to stay in Turkey for 30 days. However, US, UK, and Netherlands citizens can stay for up to 90 days in Turkey.
How many times can I enter Turkey with an e-Visa for Jamaicans?
With the Turkish e-Visa you have a Multiple Entry, so this means you can enter the country just once.
Do I need to get the Turkish e-Visa for my kids too?
Yes, if you have children traveling with you, they must apply for a Turkish e-Visa as well. Each Jamaican citizen must have a separate e-Visa.
Do I need this Turkish e-Visa if I am just transiting through?
You don't need to apply for this e-Visa as long as you don't leave the transit lounge.
Can I apply for a new Turkish e-Visa if it expires while I'm in in the country?
No, you're not able to do that. In that case, you must leave Turkey and get a new one. In case you do need to extend your stay beyond the maximum days allowed with the e-Visa, then you have to apply for a residence permit at the Provincial Directorate Migration Management office.
I have more questions about this e-Visa, where can I get more info?
You can have a better help with one of our customer service agents, we're always glad to assist you with this. But if you prefer to read more extra info, then you can click here so you have other details and questions answered.
As you can see, getting a Turkish eVisa is not something hard. Let us simplify your visa process and just think about your trip to this beautiful and marvelous country.