Electronic visas is now integrated many countries' visa policies it made quite popular in the last few years. Turkey is one of the countries that is providing such documents, but at the moment, only the citizens of 40 countries can apply for one. Surely, the list will be increased. Until then, you may be one of the lucky people who is spared from a trip to the Turkish embassy. Instead, you get to apply online and have the visa in as little as 15 minutes.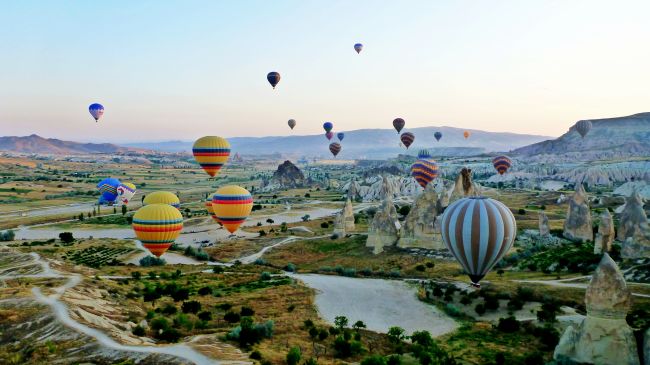 To know whether or not you are eligible for a Turkey evisa, all you need to do is access iVisa's website and use the Visa Checker. It is a tool where you insert Armenian as your nationality and Turkey as a destination. The information you want to know will be displayed in just a second. Moreover, if you find out that you are eligible, you will be able to apply right that moment.
What are the requirements for Malawian?
Using the services provided by iVisa definitely makes things easier for Malawian. However, you still need to provide the proper information so that they can handle the process. Even so, your efforts will be minimal. Here is a list of what you need to come up with:
Passport – getting a Malawian passport is quite easy these days, so you should be able to get one fast. If you do have one, though, make sure that it is valid and remains as such for the duration of your trip. Just take a quick look at the expiry date.

E-mail address – your Turkey evisa will be linked to your passport electronically, but you still need a copy to show at the immigration office in Turkey. iVisa will send you a copy, and it will do so via e-mail. Make sure that you provide a valid address.

Means of payment – the payment for your visa and the service fee for iVisa is made before the submission of the application. You can do that using a credit or a debit card. Moreover, if you have a Paypal account like many people do, you can use that as well.
Processing time and cost for Malawian
The time it takes for a visa to be processed and its price are two of the primary concerns of people including Malawian who are interested in applying. Rest assured that iVisa does its due diligence to serve you as fast as possible at competitive prices. The cost of your visa is determined by the processing time you choose during the application process. iVisa provides three excellent choices for Malawian, and they are as follows:
Standard processing – while this may be the lengthiest processing time, in reality, your application will be processed within 1 business day. That does not seem that long, does it? As for the cost, you will be charged $80.70

Rush processing – if you want your application processed faster, you can choose this option. Your visa will arrive in your e-mail inbox within 2 hours, and you will pay $100.70 for it.

Super Rush processing – this is the fastest available option. Your visa will be ready to use in just 15 minutes. However, this will cost you more. You will be charged $120.70.
How can Malawian apply?
Applying for a Turkey evisa using the services provided by iVisa is easier than Malawian may think. All you have to do is fill in an online form. The said form is broken down into two simple steps, and it should take you about 5 minutes to complete. If you need any help with it, there is a fantastic support service that you can call day or night.
The first step requires you to fill in your basic information. The screen will show you exactly what you need to put in. At this point, you must also choose from one of the processing times mentioned above.
The second step consists of payment and revision. You can make the payment using one of the methods mentioned above. As for the revision of your application, it is more important than you think. iVisa will work with what you provide, which is why it is crucial that the information you give is accurate and correct. A simple spelling mistake can have your visa canceled, which means that you need to waste time and money for a new one. Double-check your spelling for your peace of mind.
The Turkey evisa you receive is valid for 180 days after issue, and it allow Malawian 30-day stay in Turkey. US, UK, and Netherlands citizens can stay for up to 90 days in Turkey.