If you're looking for a thrilling travel experience, you should visit Turkey. There are so many plans to make when staying in this incredible country with a unique mix of european and asian culture. So, if you are a Maltese who plans to go to Turkey soon, you may wonder if you need to get a Turkey Visa.
Fortunately, it is no longer mandatory, but you must obtain a Turkey Passenger Locator Form. Luckily, iVisa can help you complete it in just 10 minutes without spending time in confusing paperwork.
Learn more about the Turkey Visa for Maltese and how you can apply for the Turkey Passenger Locator Form with iVisa.com.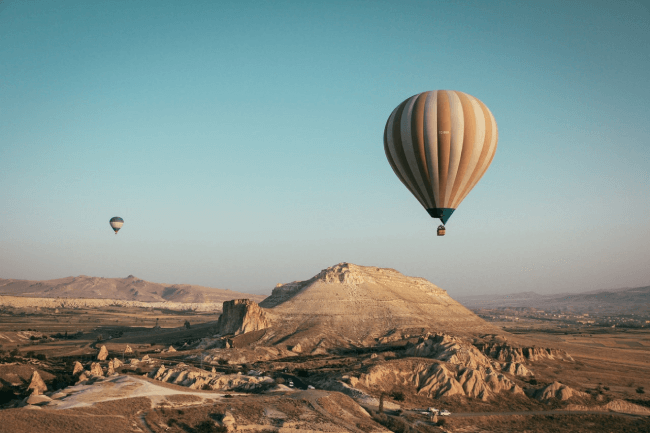 Frequently Asked Questions
WHAT IS THE TURKEY PASSENGER LOCATOR FORM?
The Turkey Passenger Locator Form is a travel permit that collects all arriving travelers' health information. It is one of the health measures implemented to mitigate the spread of the virus among tourists and residents. It is one single entry and it is valid for 30 days.
WHAT ARE THE REQUIRED DOCUMENTS TO APPLY?
To apply for it, you will need the following details:
A valid debit or credit card.
Your current passport and scan its information.
Your email address.
WHAT ARE THE PROCESSING TIMES FOR THE TURKEY PASSENGER LOCATOR FORM?
Standard Processing Time: 24 hours - USD $33.49.

Rush Processing Time: 4 hours - USD $59.99.

Super Rush Processing Time: 30 minutes - USD $97.99.
WHAT ARE THE STEPS TO GET THE TURKEY PASSENGER LOCATOR FORM?
First, answer your application form with your information. Once you do so, select the processing service that fits your needs.

Second, verify there are no typos in your form and continue with the payment method.

Third, attach any required document and submit your request.
IS IT REQUIRED TO BE VACCINATED TO VISIT TURKEY?
No, but it may exempt you from presenting a negative COVID-19 PCR test. However, it may vary depending on the country you come from.
DO ARRIVING VISITORS NEED TO STAY IN QUARANTINE WHEN TRAVELING TO TURKEY?
Not all travelers will need to self-isolate for 2 weeks, but only those arriving from Afghanistan, Bangladesh, Brazil, South Africa, or Sri Lanka.
DO I NEED TO TAKE A PCR COVID-19 TEST TO ENTER TURKEY?
If you haven't been vaccinated yet but are interested in visiting Turkey, you will need a negative PCR COVID-19 test. It must be issued 3 days before your departure.
CAN I TRUST IVISA?
Without a doubt! Our platform counts with the highest cybersecurity standards that will protect your information at all costs. You will also receive outstanding service from our team of professionals. You can read what our satisfied clients have to say about us here.
HOW CAN I FIND OUT MORE INFORMATION ABOUT THE TURKEY VISA FOR MALTESE?
You can chat online with our customer service team and solve your questions about why it is no longer necessary to obtain the Turkey Visa for Maltese or clarify anything about the Turkey Passenger Locator Form. You can also send them an email to [email protected]
iVisa recommends
If you're interested in visiting Turkey soon, in that case, iVisa will recommend a few places that may call your attention.
Turkey is more than just a country located in the middle of Europe and Asia. It has plenty of affordable and amazing tourist attractions that you must visit. Most of its historical and cultural inheritance goes back to the Byzantine Empire and the Ottoman Empire. In addition, if you prefer ecotourism, you will have the chance to view jaw-dropping landscapes that will make your trip more enjoyable.
It you're interested in visiting Turkey soon iVisa will recommend a few places that may call your attention. Do you like hiking? Turkey has one particular place for that purpose. Of course, we are talking about the Lycian Way, one of the classical city ruins in the country. You will be astounded by the magnificent views that it offers.
Another place that travelers choose is Fethiye. Yacht trips are more common at this point due to their crystal waters. Don't forget to get your travel permit online with us before packing everything up.