eVisas has become really widespread in the last few years because already part of many countries' visa policies. Included in those countries is Turkey that is currently issuing eVisa to citizens of 40 countries. More countries will be added in the future, definitely. If you are one of the lucky people you can apply online and have the visa in as fast as 30 minutes. This is very convenient because it is no longer needed to visit the Turkish embassy.
You just need to visit iVisa's website and use the Visa Checker to find out whether or not you are qualified for a Turkey eVisa. To know your eligibility status, insert Rwandan as your nationality and Turkey as the destination. Additionally, you will be able to apply right away if you are eligible.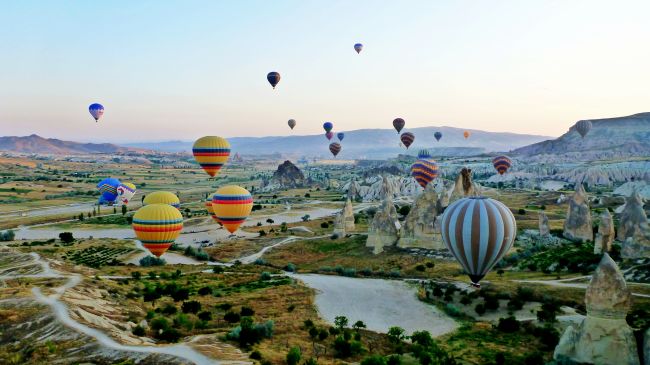 What are the requirements for Rwandan?
iVisa made the process a lot easier for Rwandan. You just need to provide a few requirements so that they can start the process. Even so, it's just a little effort that you are putting in. Below is the list of what you need:
Passport – obtaining a Rwandan passport is really easy these days, so you should be able to obtain one fast. If you do have one, make sure that it remains valid for the duration of your trip. Just take a quick look at the expiry date.

E-mail address – your Turkey eVisa will be linked to your passport electronically, but you still need a printed copy to show at the immigration office in Turkey. iVisa will send you a PDF version via e-mail. Make sure that you provide a valid address.

Accepted payments – the payment for your visa and the service fee for iVisa is made prior to submission of the application. You can do that using a credit or a debit card. Conveniently, they are also accepting PayPal payments if you have an account.
Processing time and cost for Rwandan
The popular concerns of travelers including Rwandan who want to avail of this service are visa processing time and service fees. To be honest, no need to worry about that since iVisa provides a fast service at reasonable prices. The amount of your visa is determined by the processing time you select during the application process. iVisa is offering three excellent choices for Rwandan, and they are as follows:
Standard processing – your application will be processed within 24 hours. Although the longest processing time, it is still perfect for those who have ample time to prepare for their trip. As for the cost, you will be charged USD 66.50.

Rush processing – if you want your application processed faster, you can USD 86.50 and choose this option. Your visa will arrive in your e-mail inbox within 4 hours.

Super Rush processing – this is the fastest available option for USD 106.50. Your visa will be ready to use in just 30 minutes.
How can Rwandan apply?
Obtaining a Turkey eVisa using iVisa's services is simpler than travelers, including Rwandan, may think. 5 minutes is all it takes to finish filling in the online form which is separated into two simple steps. There is also an amazing support service that is available to take your call 24/7 in case you need any help with it.
The first step requires you to fill in your basic information. At this point, you must also choose from one of the processing times mentioned above.

The second step consists of payment and revision. You can make the payment using the methods mentioned above. Revision of your application is more essential than you think so do not take it for granted. It is important that the information you submit is accurate and correct because iVisa will process the information you have submitted. A simple typo error can have your visa null and void. Wasting time and money because you need to repeat the process is the last thing you want to happen. Double-check your spelling for your assurance.
The Turkey eVisa you receive is valid for 180 days after arrival, and it allows Rwandan a maximum stay of 30 days in Total in Turkey. US, UK, and Netherlands citizens are allowed to stay for up to 90 days in Turkey.