At least 40 countries are privileged to get a Turkish electronic visa right now. The lucky citizens of these countries no longer need to visit the Turkish embassy to apply for a visa. One of these countries is Senegal, so if you're a Senegalese citizen then you can get your Turkish e-Visa from the comfort of your home by using iVisa.com.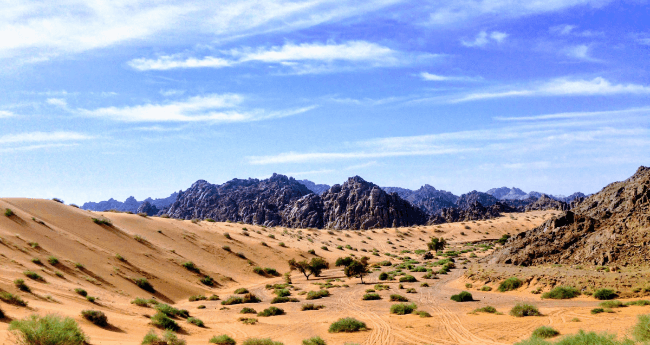 The application process we designed on this website is not complicated, but we still recommend you read this blog post to learn more about the Turkey Visa for Senegalese.
Frequently Asked Questions
What is a Turkey eVisa?
The Turkey e-Visa is an authorized document that permits you as a foreign traveler to enter the country. This document is available through online services like the one we provide on iVisa.com.
With this document, you can stay in Turkey for 30 days in Total, but remember that the eVisa expires 180 days after arrival, so you must plan your travel on any of these days.
Don't forget that it only gives you the right to a Single Entry, so you can enter the country only once.
Do I need a Turkey Visa for Senegalese if I have a Senegalese passport?
Yes, you'll be pleased to hear that Senegal is one of the countries that can apply for a Turkish Electronic Visa.
What documents do I need to apply for a Turkey Visa for Senegalese?
iVisa.com will sort out the hassle and you'll have to provide some information to help us get started. The items we ask for are nothing out of ordinary. Some of them are basic documents like a passport, while the rest is just other things you can solve in a few minutes (like a valid email address):
Passport: this is probably the most important document, so make sure that it's still valid once you arrive in Turkey.
E-mail address: your Turkey eVisa will be linked to your passport electronically, but you still need a copy to show at the immigration office in Turkey. iVisa.com will send a PDF version of your eVisa via e-mail. Make sure that you give us a valid address to receive it safely.
Accepted payment: payment for your eVisa and the service fee are necessary before sending the application. You can do that using a credit or a debit card. You can also pay for the service using your PayPal account.
What is the price of the Turkey eVisa?
Visa service fees and processing times are the primary concerns of many travelers, regardless of their nationality. The good news is that you can rest assured 'cause iVisa.com serves you as quickly as possible with competitive prices.
The cost of your eVisa is determined by the processing time you choose during the application process. iVisa.com provides three excellent choices for Senegalese travelers, and they are as follows:
Standard processing: this is the longest processing time but the one that best suits budget pockets. You have to wait

24 hours

. As for the total price, you'll be charged

USD $100.49

.
Rush processing: if you want your application processed a bit faster, you can choose this alternative. Your eVisa will arrive in your email inbox within

4 hours

, and you will have to pay

USD $142.49

for it.
Super Rush processing: this is the quickest available option for you. Your Turkey eVisa will be ready to use in

30 minutes

. However, this will cost you more,

USD $189.49

to be exact.
How is the application process on iVisa.com?
iVisa.com's three-step online form has never been so simple. It'll only take you about 20 minutes to finish, so you don't need to be a computer wiz. In case you ran into any difficulty, you can call iVisa.com's support service.
In the first step, you'll have to provide personal information like name, address, e-mail, arrival date, passport info, and more. Also, you must choose the best processing time that fits your needs.

You have to review the information you previously offered in the second step of the application form. Corrections are not permitted once the application has been processed so reviewing and revision are super important. You can avoid issues in the future by making sure that words are spelled correctly. After that, you can pay the fees using your favorite payment method.

Lastly, upload your documents, send your form and wait for your eVisa via email inbox.
Do I need to get separate eVisas for any person traveling with me?
It depends. If they're traveling with you (basically on the same plane as you), then you can apply for them by clicking on 'add new applicant'. However, if they're not traveling with you, you'll have to apply for them separately.
This information remains the same if you travel with kids.
If I'm transiting through Turkey do I need this eVisa as well?
There's no need to apply for a Turkish e-Visa as long as you don't leave the transit area.
How will I receive the eVisa?
We'll inform you about the approval and also any updates about this document by e-mail. That's why you have to offer a valid email address.
Is it safe to use iVisa.com?
Absolutely. We know that many people are still thinking that their shared online information could be easily leaked, but we can assure you that this won't happen on iVisa.com thanks to our modern platform and our professional team. Your personal data is completely safe. You can check what many clients think about us here in the feedback section.
Where can I find more information about the Turkey Visa for Senegalese citizens?
In case you have more doubts about this document, then we recommend you contact one of our customer service agents here. You can also read more tips and other questions about the Turkey Visa for Senegalese travelers in this link.
With iVisa.com you're closer to the beauty that Turkey has to offer. With just a single form and in less than 20 minutes, you can have your Turkey e-Visa faster than ever before.
Start your trip with iVisa.com! Click here to apply and we'll take care of the rest.