It's time for you to prepare your luggage and get ready to visit Turkey! If you have a Sierra Leone passport, you're one of the 40 lucky countries that can get a Turkey eVisa. Because of this, visiting the Turkish embassy or consulate is no longer needed. The Turkish eVisa is available through an online form, which is why you'll be able to apply from the comfort of home!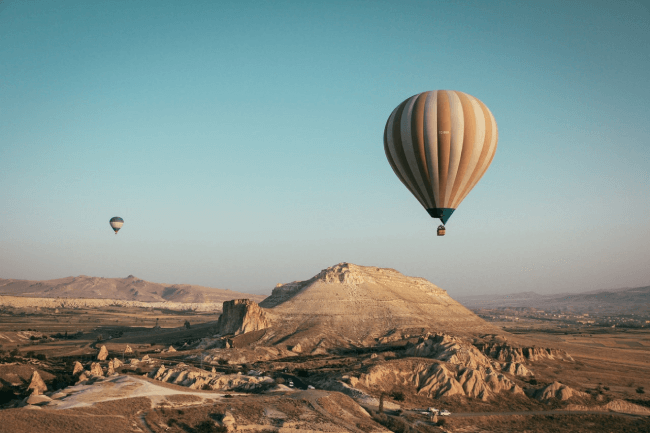 Your laptop or smartphone is all you need to apply online for the Turkey eVisa. Plus, you can even get your document ready as fast as 30 minutes if you use iVisa.com.
However, we know that you might have other doubts about the Turkey visa for Sierra Leone, including the price, so don't worry, we've got your back this time by offering you the following info.
Frequently Asked Questions
What should I know about the Turkey visa for Sierra Leone?
Firstly, you should know that there's no need of getting a Stamped Visa to visit Turkey. With your Sierra Leone passport, you can enter Turkey by having a Turkey eVisa. This eVisa is an authorization document that concedes the right to enter Turkey. It's linked electronically to your passport and you can get it by using an online platform like iVisa.com.
Another thing to know about this document is that it allows you to stay in Turkey for a maximum of 30 days in Total and it has only a Single Entry.
What items do I need to apply for this document?
By using iVisa.com you won't need a long list of requirements or items to start the process. We only ask you to provide us the following:
Your valid passport or travel document. The expiration date must be of at least 60 days counting from the day of arrival.
An email address so you can get the Turkey eVisa on time.
A valid payment option. At iVisa.com we accept Paypal and debit/credit cards.
What is the price of the Turkey eVisa?
The price of your Turkey eVisa will vary depending on how fast you want to receive this document. At iVisa.com, we've designed an online service that allows you to get your eVisa as fast as possible by paying an affordable price.
Our prices include the Government's fee, so you don't have to calculate anything else apart. Plus, you can see the validity of this information on this link.
These are our processing options with total prices:
Standard processing: for travelers that plan ahead of time, this is a perfect option. For the total price of

USD 70.00

, your application will be processed within

24 hours

.
Rush processing: if you want your application much quicker, you can select this option for

USD 92.00

in total. Your visa will arrive in your e-mail inbox within

4 hours

.
Super Rush processing: if you need to travel as soon as possible, this is the ideal option for

USD 108.00

(total price). Your visa will be ready in just

30 minutes

.
There's more information about the Turkey visa for Sierra Leone on this link.
How can I apply for a Turkey eVisa with my Sierra Leone passport?
You only need a computer or any electronic device with an Internet connection to apply for this document. The process is not complicated and it has just 3 steps that you'll probably finish in 15 minutes or even less than that. These are the steps:
First, make sure you put all your data correctly in the form and select your processing time.
Second, don't forget to review the information to make sure everything is in order before paying with our automatic payment platform. In this platform, we process everything with care, and with your due authorization, so don't worry, we will never charge you anything without your proper permission.
Third and last, carefully add the required documents (photocopy of the passport) and click 'submit'.
Once you have finished our online form, you can wait for your document according to the time selected with the processing time.
For doubts or questions about this process, don't forget to contact us here.
Do I need a Turkey visa for Sierra Leone if I'm just passing through?
If you're on a connecting flight, and therefore you have to go through Turkey, then you don't have to apply for the Turkey eVisa.
For more information on this topic and on the Turkey visa for Sierra Leone, click here.
How do I know if my eVisa was approved?
You'll be able to check this information via email. We'll send you an email as soon as the Turkish government approves your Turkey eVisa.
Is iVisa.com a safe service?
Applying with iVisa.com is playing it safe. Our website has been designed with great care to protect your information and thus not put your privacy at risk. Therefore, you can be relieved when applying for your Turkey eVisa with us.
To help you with this subject, you can check our reviews, where more than 18.000 travelers have assured to have good experiences with the visas processed via iVisa.com.
Where can I get more information?
Do not worry if you still have doubts about the Turkey visa for Sierra Leone, for that we are willing to help you.
You can enter this link and receive detailed information about this process. Or you can simply contact us if you prefer something more personalized.
We invite you to apply for your Turkey eVisa so that you can fully enjoy your trip to this enigmatic country!