One of countries that are issuing electronic visas is Turkey. There are 40 nationalities can apply at the moment so it is great news. It means that you are no longer need to go to Turkish embassy to obtain your visa if you are one of them. You can avail visa expediting companies such as iVisa and have your visa in your e-mail inbox as fast as 15 minutes.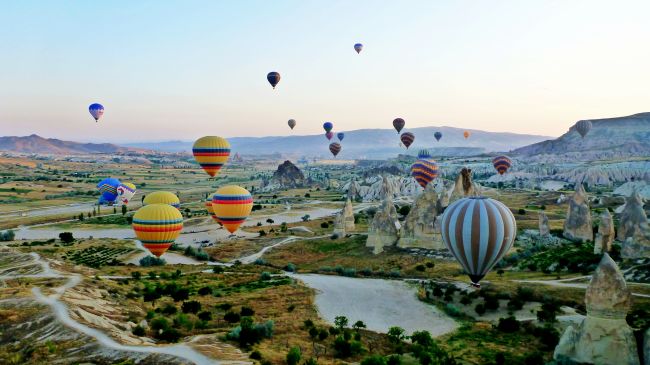 By using the Visa Checker, you can check out your qualification. A very useful tool, it can help you know if you are eligible for a Turkey evisa. From the drop-down menu, select your nationality as São Toméan and choose Turkey as your destination.You will know real quick so you can also apply on the spot if you are eligible.
What information São Toméan needs to provide?
Obtaining a visa comes with hard work and all bureaucracies with it so iVisa created this kind of service. You only have to submit the needed information and that's it for your effort. Below is the list of what you need to provide:
Passport – acquiring a passport is not difficult, so you should be able to get one quick. If you do have one, however, make sure that it is valid for the remainder of your trip. Always check its expiry date.

E-mail address – your Turkey evisa will be linked to your passport electronically. However, you still need a copy to show at the immigration office in Turkey. iVisa will send you a copy, and it will do so via e-mail. Make sure that you provide a valid address.

Accepted payments – the payment for your visa and the service fee for iVisa is made before the submission of the application. You can do that using a credit or a debit card. Additionally, you pay through your PayPal account.
How São Toméan can apply?
It is really easy to understand the application form that iVisa has created. It has been divided into two steps for your convenience that should take you about 5 minutes for you to finish it. If you need any assistance, you can contact iVisa's customer representative. Customer representatives are always standby to help you with process every step of the way.
The first step is quite basic because you just need to supply identification information and among other things. You must also select a processing time during this time. The amount of your Turkey electronic visa is relative to your selection.
During second step, you need to pay using one of the methods listed above. You may also need to revise of some information you provided in step one. Mistakes can lead to voided visas and you need to repeat the process, so your full attention is required. Corrections can only be done as long as your application is not processed yet and it is a very small window, so you will not have time to make them. After Double-checking the informations, click the submit button and wait for your visa to arrive in your e-mail inbox.
Available Processing time and fees for São Toméan
The satisfaction of every São Toméan needs and pockets is always the goal of iVisa. For same reason, you get to pick one of the three available options for processing time. Here is what you can go for:
Standard processing – with this option, your application will be processed within 1 business day. For only $80.70, that does not seem that long, does it?

Rush processing – if you want your application processed faster, you can choose this option for $100.70. Your visa will arrive in your e-mail inbox within 2 hours.

Super Rush processing – this is the fastest available option for $120.70. Your visa will be ready to use in just 15 minutes.
Obviously, obtaining a Turkey visa has never been simpler. This evisa is valid for 180 days from date of issue and it will enable São Toméan a 30-day stay in Turkey. However, if you are a citizen of the US, UK, or from the Netherlands, you get to stay up to 90 days.