Turkey is now included in countries that offer electronic visas. These are good news for 40 nationalities that can apply for the Turkey eVisa. If you're one of them, it means that you don't need to go to the Turkish embassy to obtain your visa. You can use visa expediting companies such as iVisa.com and get your visa in your e-mail inbox as quickly as 30 minutes.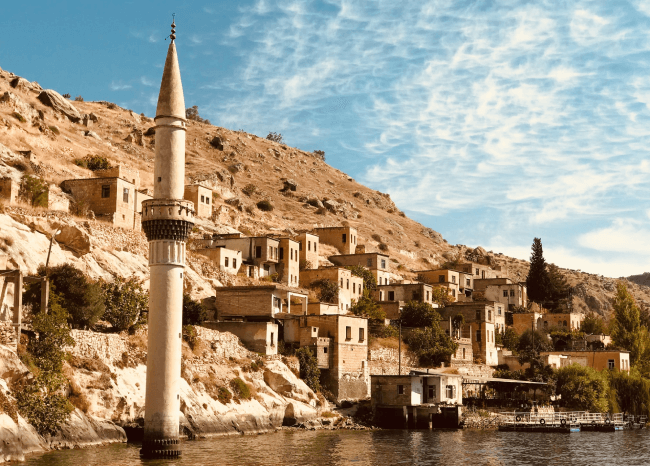 However, we recommend you read the information in this article to learn more about the Turkey visa for Spaniards, especially if you have a Spanish passport and you're planning to visit Turkey soon.
Frequently Asked Questions
What is a Turkey eVisa?
Before planning a trip, you have to make sure that you have the required documents on hand, including travel documents. In the case of Turkey, you probably need a Turkey eVisa, an authorized travel document that allows you to enter this nation without any issues.
This eVisa is valid for 180 days after arrival and it offers you Multiple Entry for a maximum stay of 90 days in Total.
Do I need a Turkey visa for Spaniards if I have a Spanish passport?
Yes, Spanish citizens have to apply for an eVisa to enter Turkey. That's actually a great alternative for the Turkey visa for Spaniards, as you won't have to visit the local embassy to get your document.
What are the requirements to apply online?
At iVisa.com we'll ask you to provide the following requirements and items to get the process started:
Your passport or travel document with an expiration date of at least 60 days upon arrival.
An email address to receive your eVisa.
A payment method like debit/credit card or Paypal for payments.
Some nationalities have to offer supporting documents like visas or residence permits from the Schengen, US, UK, or Ireland. You can confirm this information here.
What are the processing times and prices?
iVisa.com's aim is to always satisfy the needs and pockets of every applicant, including Spaniard. For that reason, you can pick one of these three options when it comes to processing time. Here's what you can go for:
Standard processing: while this may be the most extended processing time, in reality, your application will be ready in

24 hours

. The price will be

USD 76.00

(service fees included)
Rush processing: if you want to get your eVisa faster, you can choose this option. Your eVisa will arrive in your email inbox within

4 hours

for

USD 96.00

(service fees included).
Super Rush processing: this is the fastest available option. Your eVisa will be ready to use in just

30 minutes

. However, this will cost you more. You'll be charged

USD 116.00

(service fees included).
You can enter this link to start your application.
How does the Turkish eVisa work?
In April 2013, the Turkish government launched an easy online visa system that issues an eVisa instead of the old "sticker visa". Once the information and payment are submitted, the visa is emailed to the traveler and must be downloaded and printed out. You have to show this eVisa to the customs at the airport once you arrive there. The Turkey eVisa means no more going to local embassies or waiting in line at the airport to obtain a visa.
How can I apply for the Turkish eVisa?
iVisa.com has come up with an application form that's super easy to understand. It has been divided into three steps for your convenience. You can contact iVisa.com's customer support if you find yourself in need of assistance. The trained representatives are always ready to take your call and guide you through the process every step of the way.
The first step is quite simple since you only need to supply identification information and a few other things. You must also select a processing time. Keep in mind that your preference will determine the amount of your Turkey eVisa.

The second step will ask you to make the payment using one of the methods listed above and a possible revision of some information you provided in step one. Pay full attention because mistakes can lead to rejected visas and you need to go through the process again. Corrections are only allowed when your application is not processed yet, and since there is a very small window, chances are you will not have time to make them. Double-check the spelling.

The third and last step is to upload the items required (we'll instruct you about that) and attach them to the form so you can finish the process easily.
You can click here to begin. After that, all you need to do is submit the application and wait for your Turkish eVisa to arrive in your email inbox.
Once the application is completed, you will receive your Turkey eVisa by email, meaning that you won't have to visit the embassy.
You can have more information about the Turkey visa for Spaniards here.
How much time do I need to apply?
Less than 10 minutes. Remember that we'll work with the most difficult part of the process, and after that, we'll let you know the status of the application form via email inbox. That's why we ask you to provide a valid email address.
What can I do if I make a mistake?
If you made a mistake when entering your data online then please contact our customer service representatives whenever possible so you can get personal assistance.
Since your Turkey eVisa will be linked to your passport number, we won't be able to make changes once the application form is sent. In that case, you'll have to re-apply, but you probably won't have to pay an extra fee. However, we still recommend you to contact us for further details.
Is it safe to use iVisa.com to apply?
Yes, you can always trust our services because we have a high-quality system that won't put your personal details into the wrong hands. Plus, we also have a reliable team that will process your Turkey eVisa safely.
I have more unresolved questions, where do I find more info?
If you want to get more information about the Turkey visa for Spaniard then click on this link. Nevertheless, if you prefer to get personal attention, contact us here to chat with one of our super agents.