If you're planning to visit Turkey, you'll probably have to apply for a Turkish eVisa, and Americans are among the nationalities that need this document. This can be confusing for those who have a US green card, but that's why we emphasize that US green card holders must also apply for a Turkish visa. What you need to know is that the visa process will change according to your country of origin.
Passport holders of more than 60 countries who have a valid green card can apply online. Other passport holders will need to visit an embassy or another consular service for Turkey.
The good thing about the online process is that iVisa.com can help you with it. The online application designed by iVisa.com is effortless and fast, and you can even know if you're eligible for this eVisa by using iVisa's Visa Checker tool. To use this tool you have to pick your nationality in the upper menu and choose Turkey as the destination country. Turkey eVisa.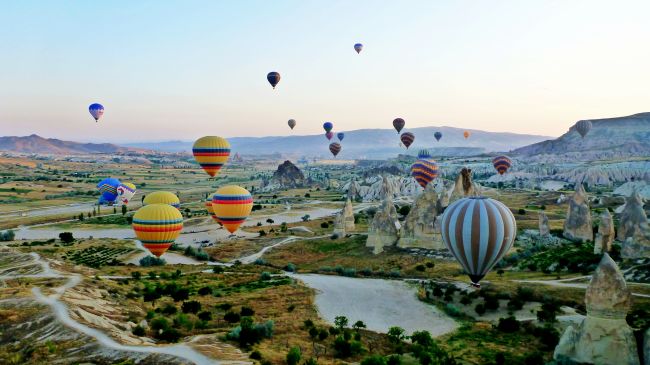 Frequently asked questions (FAQs)
I have a US Passport, do I need a visa to visit Turkey?
If you have a US passport, then you are required to apply for a Turkish Tourist eVisa.
Which Turkey visa types are there for US passport holders?
There's just one, the Tourist eVisa. You can check the requirements here.
What is a Tourist eVisa?
It's an authorization that allows visitors to enter Turkey and it is electronically linked to their passports.
How long can I stay in Turkey with a Tourist eVisa?
Visitors who have a Tourist eVisa can stay in Turkey for a maximum of 90 days in Total. All visits are strictly limited to business or tourism.
What do I need to apply for a Turkey eVisa online?
You will be pleased to learn that you don't need many things to apply for a Turkey eVisa online. Here is the shortlist:
Passport – You must have this document if you apply online. Plus, it needs to remain valid for at least 6 months from the date of arrival in Turkey.
Photo – you must ensure that the picture is as recent as possible.
Means of payment – It can be a credit/debit card.
Completed online application form.
Scanned copy of residence permit for US (green card).
How long does it take for my application to be processed?
It depends. iVisa.com gives you three options when it comes to processing time so that you can choose the one that best works for you. Here is what you can opt for:
Standard processing – your Turkey e-Visa arrives in

24 hours

.
Rush processing – your application is processed within just

4 hours

.
Super Rush processing – your travel document is ready within just

30 minutes

.
How much does the Turkey eVisa cost?
The amount of money you will spend on your Turkey eVisa is determined by the processing timeframe you select. They are as follows:
Standard processing –

USD 81.50

Rush processing –

USD 103.50

Super Rush processing –

USD 119.50
How does the Turkey Tourist eVisa work?
Turkish eVisas are issued electronically by the Ministry of Foreign Affairs of the Republic of Turkey.
Travelers, travel agents, airlines and other specialized companies like us can use the Turkey eVisa system to process an eVisa. We enter the applicant's information into the Turkey eVisa system and after they examine it, we inform the applicant about the approval and we also send the eVisa via email.
How long is the Turkey eVisa valid for?
The Turkey eVisa is valid for 180 days after arrival. This is a Multiple Entry visa, and the maximum stay is of 90 days in Total per entry.
How long does it take to apply for a Turkey Tourist eVisa?
You need less than 20 minutes to complete the online form.
How can I apply for a Turkish Tourist eVisa?
The application for the Turkish Tourist eVisa is really simple and effortless. It only has two steps:
The first step will ask you to fill in your basic information. You also need to select the processing time from the options mentioned before.
The second step will require you to review step one and make the payment.
We recommend you to purchase your Turkish eVisa in ample time before the arrival date.
Click here to start. After you are done, you only have to send your form and wait for your visa to arrive. In case you need assistance to fill your application, iVisa.com has a great support service that you can call 24/7.
Do I need to get a Tourist eVisa for minors too?
Yes, you have to apply for them too. All foreign citizens who want to travel to Turkey require a visa, even minors.
Do I need a Turkish Tourist eVisa if I am in the transit area?
As long as you don't leave the transit lounge at the airport, then you don't need to apply for a tourist eVisa.
How do I know if my Tourist eVisa is approved?
We will inform you by email as soon as the The Turkish Government approves your visa.
What does the Turkey Tourist eVisa look like?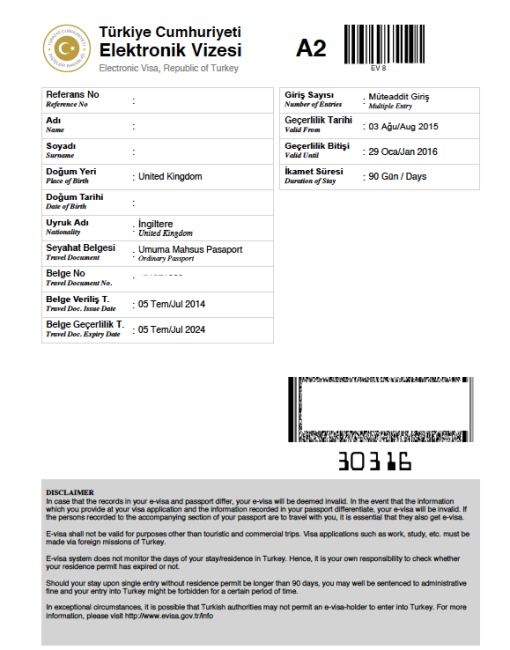 What can I do if I make a mistake in my application?
If you made a mistake while entering your information online then please contact our customer service representatives as soon as possible to receive proper attention.
Remember that your Tourist eVisa is linked to your passport number, if we already submitted your application, then you can NOT make any changes and you will have to apply again.
Is it safe to use iVisa to get my Turkey Tourist eVisa?
We are a specialized service provider issuing official Turkey eVisas since 2013. Many people tend to believe that online information leaks and that their info is at risk of getting into the wrong hands. However, that is not the case with iVisa.com's service. We provide maximum safety for your personal data, confidentiality, and we invest a lot in the security of our database. Your information could not be safer. You can check what hundreds of happy customers say about us.
I have more questions, where can I find more info?
For a better resolution click here to start talking to one of our customer service representatives. Alternatively, you can find more info and FAQs here.
---
About the Author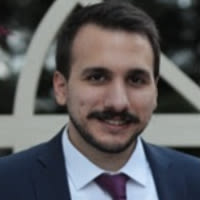 Tayfun Reşat Güngör is the co-author of this article. He is a registered attorney with the Istanbul Bar Association since 2016. He founded Gungor Law and Consultancy and practices in corporate law, immigration law, and criminal law. He also mediates and offers services in English, Turkish, and French.