Technology has advanced like never before in recent years. This has been visible in many aspects, including travel documents. Now you can enter several places with an eVisa and not a traditional Visa. The difference between these two is notorious: one is processed electronically, which makes it easier to obtain. The other is available only with an interview at the embassy.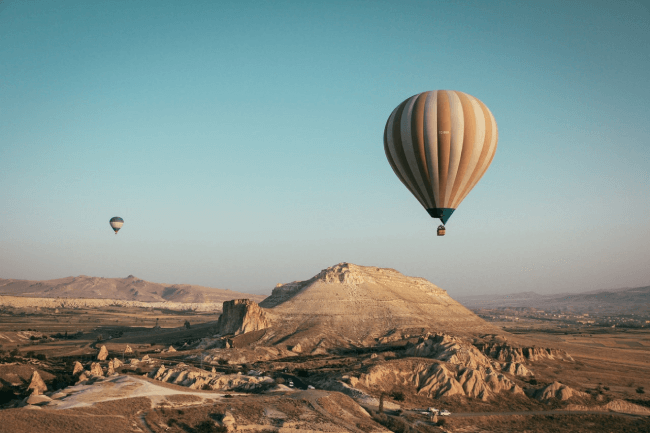 Turkey is one country that adopted the eVisa system. This is good news for the citizens of Yemen, as Yemen is one of the countries that can apply for the Turkey eVisa.
Also, this process becomes super easy when you use iVisa.com.
Do you want to know how to apply for this document? Do you want more information about the Turkey visa for Yemeni? Then continue reading this article.
Frequently Asked Questions
Do I need a Turkey visa for Yemeni if I'm from Yemen?
Yes, Yemeni citizens need a Visa, but the good news is that this visa is electronic. In other words, you only have to apply for an eVisa to enter Turkey.
What is a Turkey eVisa?
This eVisa is an authorization document that allows certain visitors to enter Turkey. One of the foreign visitors that can get this eVisa is Yemenis.
The Turkey eVisa can be used 180 days after arrival and it allows Single Entry for a maximum stay of 30 days in Total.
What items do I need to get the Turkey visa for Yemeni?
iVisa.com will sort the bureaucracy behind getting a visa. All you have to do is provide the required information. Basically, your effort is close to zero. Here's a list of what you have to provide:
Passport: acquiring a passport is very easy, so you should be able to get one quickly. Don't forget to check the expiration date.
Email address: your eVisa will be connected to your passport electronically but you still need a copy to show at the immigration office. We'll send you this information via email.
Accepted payments: you can pay for the eVisa with a credit or a debit card. Additionally, you can pay through your PayPal account.
To see other useful information about the Turkey visa for Yemeni, click here.
What is the price of the Turkey visa for Yemeni?
The visa costs and processing times are common concerns of people who're planning a trip. In this case, you don't have to worry if you want to get the eVisa. iVisa.com provides a fast service at an amazing price.
The price you pay for your eVisa is defined by the processing option you select during the application process. You can choose one of these:
Standard processing: this method allows you to get the document in

24 hours

by paying only

USD $124.49

.
Rush processing: to get your document in less time, you have to pay

USD $175.49

, as you'd only wait

4 hours

.
Super Rush processing: if you want to get the eVisa in only

30 minutes

, then you can opt for this option and pay

USD $234.49

.
How can I apply for a Turkey visa for Yemeni?
iVisa.com's Turkey eVisa provides a simplified application form in comparison to other processes. It's a lot easier than going to the embassy to get a traditional visa.
You'll be using a three-step online form to give your basic information. You can contact iVisa.com's customer service if you have any questions or you want personal assistance. Customer service is always ready to help you with the process.
In the first step, you'll have to offer basic details so that the Turkey authorities process the document in their database. This basic info includes your full name, email, passport ID, and so on. You have to choose your processing time after that.

In the second step, you have to pay for the service, but only after you review your information. You have to pay full attention to the revision as you should avoid mistakes while typing your details.

In the last step, you only have to attach your personal details to the application form.
Click here to begin the online application. After you finish the three steps, you can submit the application and wait for your eVisa to arrive in the timeframe you chose.
You'll only need 10 minutes or even less to finish this process. We'll take care of the tedious part of this process and we'll also let you know once your eVisa is ready.
What should I do after I finish the process?
You'll get your eVisa via email inbox once you complete the process. You don't have to do anything else, so you can forget about visiting the embassy.
To see more information about the Turkey visa for Yemeni, go to this link.
What can I do if I make a mistake while applying?
Mistakes are possible, so don't worry about it. If you see you made a mistake while filling in your online form, then please contact our customer service representatives to receive better assistance as soon as possible.
Remember that your Turkey eVisa will be linked to your passport, so if we already submitted your online form, you won't be able to make changes. You'd have to reapply in that case.
Is it safe to apply for the Turkey eVisa with iVisa.com?
You don't have to worry about your information with us, as our system is guaranteed. All the processes we carry out are totally safe, and we are never left with payment information or something similar.
However, if you have questions about what we offer, you can check this link to read the thousands of reviews from our customers.
Where can I find more information about the Turkey visa for Yemeni?
You can go to this link to find more details about the Turkey visa for Yemeni. However, you can also talk to a customer agent to get personal assistance here.
If you're ready to start your application form, then don't hesitate and apply for it on this link.