Visa Policy for Turkmenistan
The Turkmenistan visa policy means the set of rules existing to allow foreign citizens to enter this Central Asia country.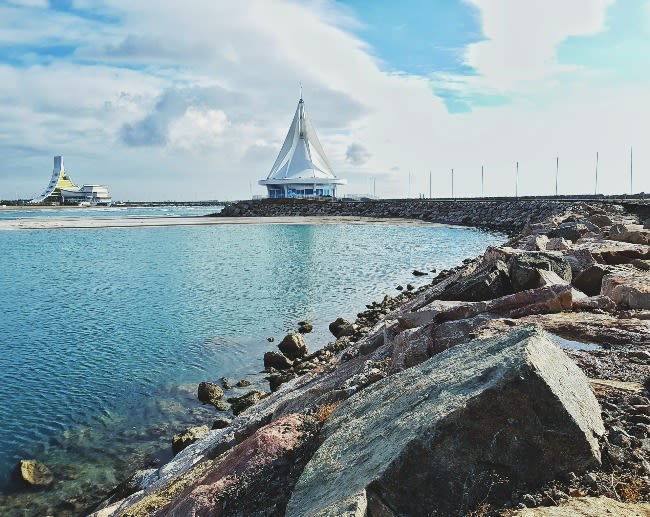 This set of regulations are customized according to certain aspects such as the foreigner's intentions to travel, nationality, and planned trip dates.
The Turkmenistan visa policy is well known for being not so open and flexible. For this reason, it is one of the least visited countries in the world.
The Turkmenistan visa policy states that foreign nationals from all countries must obtain a visa and an invitation letter to enter the nation. However, there are few exceptions for travellers holding special or service diplomatic passports or from certain parts of Kazakhstan or Uzbekistan.
The process of obtaining a tourist visa can take several months and be very expensive. Foreigners must secure a letter of invitation from an authorized travel agency or another sponsor and get a visa from a Turkmen embassy.
The Turkmenistan strict visa policy is the result of internal national policies planned to isolate the territory and its neutral country condition. During the last few years, the number of visas granted to foreigners has dropped, and according to reports, few visa applications are accepted.
The same principles are involved when foreigners require to do business or work in Turkmenistan. In both cases, they will need a business and work visa.
Within the next sections, there will be detailed information regarding the process to obtain a tourist visa and the Turkmenistan visa policy for these intentions:
Tourism Visa Policy for Turkmenistan
Since its independence, Turkmenistan has self-isolated and introduced policies aligned with this principle. The Turkmenistan visa policy for tourism intentions is not the exception, stating that all foreign nationals must have a valid visa to enter the country.
According to the Turkmenistan visa policy, all travellers must hold a passport valid at least for six months to obtain their tourist or any type of Turkmen visa.
Visa on arrival is also a possibility. However, you will need a letter of invitation from an approved travel agency.
Only service category or diplomatic passport holders from around 25 countries do not require a visa for visiting Turkmenistan:
Armenia
Azerbaijan
Belarus
Bulgaria
China
the Czech Republic
Georgia
Hungary
Iran
Japan
Kazakhstan
Kyrgyzstan
Moldova
Mongolia
Romania
Russia
Slovakia
South Korea
Tajikistan
Turkey
Ukraine
the United Arab Emirates
Estonia
India
Pakistan
Uzbekistan
Laisser-Passer UN Passports
Below there is more information on the visa application through the embassy and the special circumstances foreigners can access the country without a visa:
Turkmenistan visa on arrival
Foreigners can obtain a visa on arrival in the airport of Ashgabat or on the land borders if the traveller holds a letter of invitation from a tourist agency. It implies the foreigner must book and pay for the tour in advance. The visa on arrival is valid for ten days, with extensions depending on the tour itinerary.
Even though the visa on arrival is a prospect, it is advisable to apply for a visa before arriving in the country. Despite the letter of invitation being the most important requirement to gain access to Turkmenistan, it is up to immigration officials to issue a visa on arrival for foreign nationals.
Turkmenistan Embassy Tourist Visa
All foreigners must send their application to their nearest Turkmen Embassies worldwide. The application will be transferred to Ashgabat (the country's capital) for a decision. It is important to keep in mind the decision processing time can take up to twenty days or even more. It is a mandatory part of the application.
Tourists can obtain an LOI from an authorized travel agency. For foreigners travelling for business purposes, they must get proper letters from relevant institutions or companies they want to partner with. For international travellers wishing to assist at conferences, the organizer can provide the support documentation to secure a visa.
Turkmen authorities won't allow foreigners to access the country without a visa and government authorization. Arriving in Turkmenistan without a visa will expose foreigners to endless and awkward waits in the offices of the Immigration Service at the airport or ferry port.
Foreigners who receive their visa and letter of invitation spending more than three days in Turkmenistan will be required to register with the State Service of Turkmenistan for the Registration of Foreign Nationals. If not located in the capital, they must enrol at the local department of Migration Service instead. The registration process demands two passport size photos and a letter confirming your exit from the nation.
The Turkmenistan visa policy usually demands the following and additional documentation to support your trip and get a visa: Turkmenistan Visa Application Form, the travel itinerary, copy of passport, copy of your ID, a cover letter describing the reason for your trip, a recent passport-size picture, and the most important, the Letter of invitation.
Other important visa information
Turkmen authorities allow the entrance without a visa to some inhabitants from Uzbekistan and Kazakhstan with specific conditions.
Foreigners who need to transit Turkmenistan and are not required to leave the airport won't need a transit visa. If they wish to leave the airport, then they must apply for a transit visa at a Turkmen embassy or consulate.
In this case, they won't necessitate booking a tour or obtain a Letter of Invitation. The visa will be valid for 3 to 7 days (most of them are valid for five days). Though, They must have a ticket or visa valid for a third country of destination.
Foreigners who land a job in the country must apply for a work visa at an embassy, showing evidence they were hired by a company within the nation.