Everything came to a halt due to the pandemic but life has to move on. So everything is shifting to the new normal. The travel industry is also making some changes to adjust to the new normal. Turks and Caicos have introduced the TCI Assured portal for all the visitors to obtain a TCI travel authorization. You can also click here to get the travel authorization certificate through iVisa.com.
TCI travel authorization is a mandatory document for all visitors that are planning a trip to the Turks and Caicos Islands. If you are a citizen of Canada who is planning a trip to the Turks and Caicos Island, then read this article to the end and visit iVisa.com for more detailed information.
Note: Since May 1st, 2022, the Turks and Caicos Travel Authorization is no longer necessary to enter the country.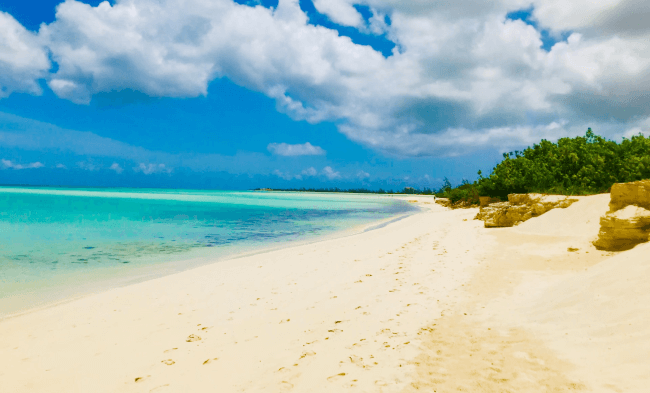 Frequently Asked Questions (FAQs)
What role does travel authorization play in travel to Turks and Caicos?
A pre-travel authorization is mandatory to process entry of every Canadian visitor to the Turks and Caicos Islands, as without this valid authorization no traveler can board their flight. This applies to everyone, regardless of age. A printed or electronic copy of the authorization form needs to be submitted on arrival at the airport to health officials.
Click here to start your application with iVisa.com.
Do I need a COVID-19 vaccine or vaccination certificate to enter Turks and Caicos?
All visitors 18 years of age and over must be fully vaccinated and must fill in the travel declaration.
Accepted vaccines are Moderna, Pfizer, Janssen, AstraZeneca, Covishield, Novavax, Covaxin, Sinopharm, Sinovac.
You are considered vaccinated if all doses of a vaccine against SARS-Cov-2 have been administered for at least two weeks before traveling.
Do I need to take a COVID-19 test before visiting Turks and Caicos?
COVID test prior to arrival: There are no testing requirements.
Is a visa mandatory for Canadian visitors to travel to Turks and Caicos?
A tourist visa is not a must for stays under 90 days. Those who hold a passport or resident visa from Canada don't have any extra visa requirements. A valid passport is required for entry and exit purposes. The passport should be valid for a minimum of 6 months from the date of entry to Turks and Caicos. You will need a permit to work on any of the Islands.
If you want to check whether you need a visa to enter the Turks and Caicos Islands use the Visa Eligibility Checker Tool.
What are the other requirements to obtain authorization?
Other prior requirements are to be followed. It is a must to have a negative COVID-19 test result from an accredited laboratory. Medical/insurance that covers entire COVID-19 medical costs is essential and you need to complete a health screening questionnaire. Everyone needs to verify that they have read the privacy policy document while applying for authorization. A valid passport is also a must for travelers although if upon arrival a traveler lost their passport, he/she can show a government-issued ID card. iVisa.com provides a fast, easy, and secure way to get your travel documents.
What are the processing times and pricing for iVisa.com?
We know that the processing time taken to get the documents through government websites is often just too long. So iVisa.com provides much better options to get your travel documents at a faster rate.
Standard Processing Option (

24 hours

-

USD $33.49

) : Here you can get the travel documents at a standard processing time and affordable price.
Rush Processing Option (

4 hours

-

USD $62.99

): It provides you with your documents at a much faster rate than the previous option but it is more expensive.
Super Processing Option (

30 minutes

-

USD $100.99

): It is the fastest and most expensive option available. The processing time is low but the price is expensive.
Choose one option and click here to start your application with iVisa.com.
Will I need to quarantine once I get to Turks and Caicos?
No! Travelers are not required to quarantine on arrival.
What are the steps taken to complete the process with iVisa.com?
Applying for a document through a government website is a time-consuming and tedious process. That's why iVisa.com has provided a much simpler and faster process to complete your application. Just follow these steps:
First, fill in the application form and choose the processing time.
Second, verify that the given information is valid and accurate. Then, make the payment for the application fee online through Paypal or with a credit/debit card.
Third, upload a copy of your passport and other documents if required and press submit and you will get the document as soon as possible.
How safe are the services of iVisa.com?
The services of iVisa.com are very secure and well-protected. Your privacy is our utmost concern. We use the latest technology and our team is equipped to process all your information securely. You can visit our comment section here to see our reviews.
Where can I find more information on TCI travel authorization?
If you need more info on TCI travel authorization, visit the iVisa.com website or click here to get customer assistance from our team. You can also send an email to [email protected]
Click here to get your TCI travel authorization certificate.