There are a lot of changes happening around the globe due to the COVID-19 pandemic. Measures are being taken to reduce the risk associated with the pandemic.
Turks and Caicos have reopened their borders by implementing certain regulations like the TCI Assurance portal by which all visitors are required to obtain a travel authorization certificate before their arrival. The best way to acquire the TCI travel authorization is through iVisa.com. If you are a citizen of Germany who is looking forward to a trip to Turks and Caicos then you must obtain a TCI travel authorization to enter the borders of Turks and Caicos and we recommend that you read the article completely for more details.
Note: Since May 1st, 2022, the Turks and Caicos Travel Authorization is no longer necessary to enter the country.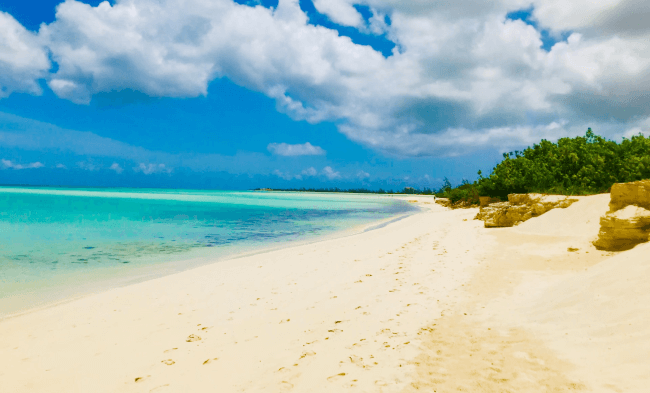 Frequently Asked Questions (FAQs)
Can German citizens enter Turks and Caicos during the coronavirus pandemic without a visa?
Yes. German citizens can enter Turkey and Caicos without a visa. They can enjoy visa-free travel for up to 90 days. These citizens don't require an E-visa, which is an official document permitting entry into and travel within the islands. Click here to check your visa eligibility through iVisa.com's Visa Checker Tool. It is simple, fast, and easy to use.
Do I need a COVID-19 vaccine or vaccination certificate to enter Turks and Caicos?
All visitors 18 years of age and over must be fully vaccinated and must fill in the travel declaration.
Accepted vaccines are Moderna, Pfizer, Janssen, AstraZeneca, Covishield, Novavax, Covaxin, Sinopharm, Sinovac.
You are considered vaccinated if all doses of a vaccine against SARS-Cov-2 have been administered for at least two weeks before traveling.
What is mandatory before a German citizen travels to Turks and Caicos?
It is mandatory to seek pre-travel authorization from the TCI assured portal. The travel authorization should be presented at the time of check-in to the airlines or else travelers will not be able to board. Every passenger, regardless of their age, must have a valid TCI assured travel authorization to travel. Travelers are also required to take a COVID-19 test within 72 hours of travel. Additionally, travelers must have comprehensive medical or travel insurance. These must be uploaded to the TCI assured portal. It is required to complete the online travel authorization 72 hours before arrival. The authorization might take up to 24 hours. If the application is incomplete, it may be delayed. Without this authorization slip, passengers will not be able to travel. This was introduced by the Turks and Caicos to manage the risks associated with the COVID-19 pandemic.
Choose the services of iVisa.com to obtain your travel documents. It is fast, simple, and secure to use.
Is the TCI assured portal a quality assurance scheme?
Yes. TCI assured is also the name of the mandatory quality assurance scheme for hotels, villas, restaurants, and vehicles. It is required that all hotels, villas, restaurants, and transportation display TCI assured stickers to ensure that the business has been certified. TCI assured is an online portal where international travelers will be required to obtain certification authorization before they travel to Turks and Caicos.
The best way to obtain your travel authorization certification is through iVisa.com.
Do I need to take a COVID-19 test before visiting Turks and Caicos?
COVID test prior to arrival: There are no testing requirements.
Will German travelers are tested on arrival to Turkey and Caicos?
No. However, there is a possibility that some travelers will be exposed to the COVID-19 test upon travel in spot checks. Temperature checks and screening will be conducted for travelers too.
Will I need to quarantine once I get to Turks and Caicos?
No! Travelers are not required to quarantine on arrival.
What happens if a German citizen is COVID-19 positive and has to be quarantined?
A person who has been tested positive for COVID-19 will be placed under quarantine until that specified person is found to have a negative PCR COVID-19 result or unless approved for medical repatriation. All visitors must have COVID-19 specific travel insurance that covers in-country medical treatment and repatriation. The government has not yet published a list of approved companies or policies so far to obtain the travel/medical insurance.
Are children exempt from the pre-COVID-19 test?
Yes. Children below the age of two are exempted from the COVID-19 test. But, they need to have travel authorization to board a flight to the islands.
Is iVisa.com's service safe to use?
Yes, iVisa.com is safe and secure to use. Your data is well-secured and encrypted. The data policy of the iVisa.com is constantly maintained and info is backed up by state of the art technology. Data security is one of our prime concerns. Click here to see our comment section for more details.
Where to seek more information if there are any unresolved queries?
Click here to get more information on entry into Turks and Caicos. Our customer support team is available 24/7. You can also visit the iVisa.com website for more detailed information. You can drop your queries as email to [email protected].
Click here to start your application for the TCI Travel Authorization.