Here is good news for all the travelers out there. Turks and Caicos have introduced the TCI Assured portal for all visitors, including residents, to obtain the TCI travel authorization certificate. It is a mandatory document required to enter the Turks and Caicos Islands. Without this travel authorization, you won't be able to board the flight to Turks and Caicos. Click here to use the services of iVisa.com to get the document. It is fast, simple, and secure to use.
If you are a citizen of Italy, planning a trip to Turks and Caicos, then read on and note down the required points. Click here for more information.
Note: Since May 1st, 2022, the Turks and Caicos Travel Authorization is no longer necessary to enter the country.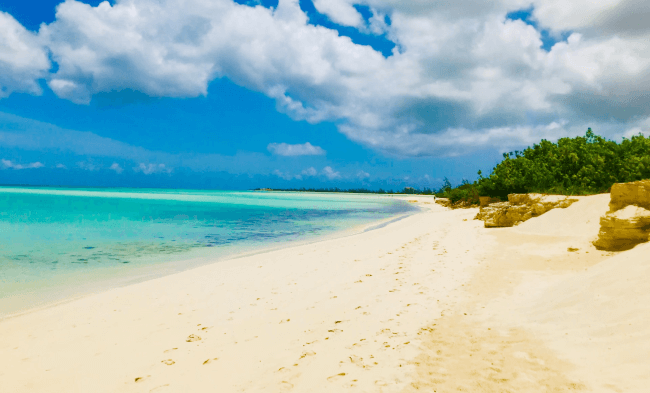 Frequently Asked Questions (FAQs)
Can Italian nationals board a flight to Turks and Caicos without pre-travel authorization?
No. They require a valid authorization to board. This travel authorization is a measure taken by the Turks and Caicos government to mitigate the risks of travel during this pandemic condition and it is a mandatory process. Tourists must apply through the TCI Assured online portal where they have to provide details and documents.
After examining the application, the authorization may be accepted or rejected. Only if the pre-travel authorization is approved, the traveler can board to Turks and Caicos Islands. This application needs to be processed five days before arrival. The applicant must upload a negative COVID-19 test result from an accredited laboratory, medical/travel insurance that covers entire COVID-19 medical costs, a health screening questionnaire and a travel authorization form, and the applicant also needs to certify that they have read the privacy policy document.
Are you ready to start your journey? then, click here to get the necessary documents.
Do I need a COVID-19 vaccine or vaccination certificate to enter Turks and Caicos?
All visitors 18 years of age and over must be fully vaccinated and must fill in the travel declaration.
Accepted vaccines are Moderna, Pfizer, Janssen, AstraZeneca, Covishield, Novavax, Covaxin, Sinopharm, Sinovac.
You are considered vaccinated if all doses of a vaccine against SARS-Cov-2 have been administered for at least two weeks before traveling.
Do I need to take a COVID-19 test before visiting Turks and Caicos?
COVID test prior to arrival: There are no testing requirements.
"Italy nationals can move around Turks and Caicos without a visa". Is this true?
Yes. They are exempted from needing a visa to travel as they are entitled to shorter stays of up to 90 days and can move around by following the protocols. All visitors are required to submit a TCI travel authorization certificate.
Click here to check your visa eligibility, if you are planning to extend your stay.
Will residents returning from abroad need this travel authorization before their return to Turks island?
Yes. Residents are also required to obtain the TCI Assured travel authorization through the portal. It is a mandatory process to board the flight. Get everything in order before boarding through iVisa.com. It is fast, simple, and safe to use.
Are residents required to have a health insurance policy to return to TCI?
Every resident who is not a beneficiary under the National Health Insurance Plan (NHIP) who intends to travel to the islands will be required to submit the travel Authorization form. It is also required to have a health insurance policy that includes insurance coverage for COVID-19 medical costs and full hospitalization, doctor's visits, prescriptions, and air ambulance.
Click here to get more information on travel/health insurance.
What are the processing times and pricing options offered by iVisa.com?
You can get travel documents through government websites which are slow and complicated. The services of iVisa.com are fast, easy, and safe. iVisa.com provides three processing options, they are:
Standard Processing Option (

24 hours

-

USD $43.99

): Get documents at a standard processing time and an affordable price.
Rush Processing Option (

4 hours

-

USD $73.99

): A faster option but it is more expensive than the standard.
Super Rush Processing Option (

30 minutes

-

USD $113.99

): It is the fastest and most expensive processing option available with iVisa.com This offers the fastest processing time.
Will I need to quarantine once I get to Turks and Caicos?
No! Travelers are not required to quarantine on arrival.
What are the documents required to complete the application process?
The services of iVisa.com are simple to use. To complete the application form, you need to give some additional information such as:
A copy of your passport: A scanned copy of your passport is required to get all the necessary details.
A valid email address: The travel document will be delivered online via email.
A payment method: You can pay the application fee with a debit/credit card.
Take a time and check the required documents to apply section for more details.
What are the steps involved in completing the application process?
Filling the application form can be a time-consuming task that is why iVisa.com has provided a much simpler option to get your travel document. Just follow these steps to complete the process:
First, fill in the application form by answering the questions and choose the processing option.
Second, cross-check the details given by you and make the payment for the application fee through Paypal or credit/debit card.
Third, upload a copy of your valid passport and other required documents. Click the submit button to complete the process.
How secure are the services of iVisa.com?
The services of iVisa.com can be trusted as it is backed up by advanced technology and a skilled support team. Press here to see the comment section of iVisa.com.
Where to look for more information on Travel Authorization?
The customer support team of iVisa.com is available 24/7 at your service. Press here, if you have any unresolved queries. You can also send an email to [email protected]
Press here to start your application form for TCI travel authorization.