Sometimes trips don't go according to plan, and undesired circumstances may arise. In those cases, you need to find a solution fast. That's why at iVisa.com we're ready to help you, especially if you're looking for a method to get a visa in Kampala, Uganda. After all, if you're already there, you're probably looking for something fast and easy. This way, you can avoid scary outcomes like deportation.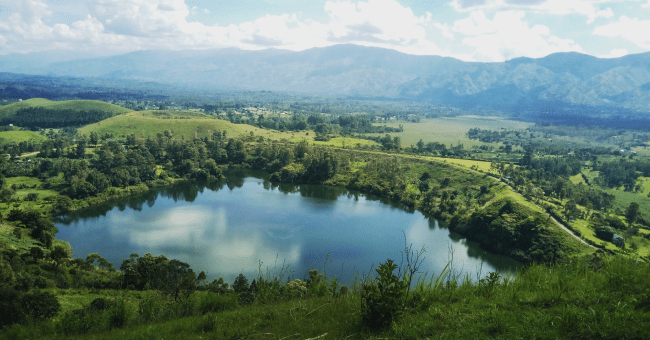 But, we're not here to scare you more. You can continue your trip peacefully by applying for your Uganda eVisa. All you have to do is to complete an online form and that's it!
You can find out how you can get a visa in Kampala, Uganda, by reading the article below.
Frequently Asked Questions
Do I have to apply for a visa to enter Uganda?
This will depend only on your nationality, so we recommend you to check if you need a visa to enter Uganda here. This is the first thing you should do before planning the rest of your trip to Uganda.
What is an Uganda eVisa?
The Uganda eVisa is an authorization document that permits foreign visitors to enter Uganda for tourism purposes. You can apply for this document through an online form like the one we specially created on iVisa.com.
By having your Uganda Tourist eVisa available, you can stay in that country for a maximum of 45 days in Total. It has a validity of 90 days after issued and it allows a Single Entry.
What do I need to apply for a Ugandan eVisa?
To apply for your Uganda eVisa as fast and easy as possible, you need to find the following items:
Passport copy (you have to scan the bio page).
Recent passport-size digital photograph.
Vaccination Certificate (Yellow Fever).
A contact in Uganda (person, organization, hotel, travel agency).
Credit/debit card or Paypal account because you'll have to pay for the eVisa.
Email address to receive the eVisa safely.
What is the price of the Uganda eVisa?
iVisa.com has something that embassies don't, and that's the opportunity to choose the processing time you prefer for your trip. The faster you need your visa, the more you have to pay. With that being said, your processing options are as follows:
Standard processing time: this is the slowest and the cheapest option available when you apply online. Even so, the period you have to wait isn't very long. Your application form is processed within 6 Business Days, which is not that bad. As for the cost, this option will cost you USD 78.99 (service fees included).

Rush processing time: this time, the time period is shortened by two days. You have to wait 4 Business Days for your eVisa. For that, you'll spend USD 141.49 (service fees included).

Super Rush processing time: this option is ideal for people who forgot to apply for their visa, or maybe you have an emergency and need to be on a plane to Uganda the next day. The processing takes only 3 Business Days, but as you can imagine, you need to pay more. The fee is USD 183.49 (service fees included).
Once you're sure of the processing time you prefer, you can click here.
Can I get a visa in Kampala, Uganda?
If you have issues at the airport in Kampala, Uganda, we recommend you to apply for your eVisa immediately. However, don't forget that the fastest processing time is 2 days, which is why we still recommend you to avoid this situation by applying at least one week before your trip.
There might be other emergencies related to this issue, and in that case, we recommend you to contact our customer service team.
How can I apply for a visa in Kampala, Uganda?
To get your Uganda eVisa you only have to complete the following steps. You'll probably be ready in 10 minutes or less:
Fill in your general information in the first step. You also have to select the procedure time from the options mentioned above.
For the second step, revise step one and make the payment.
For the last step, upload the items required and once you're ready with your information, submit your application form.
You can start this 3-step process on this link. After you are finished, submit your form and wait for your eVisa via email inbox. In case you need assistance to fill the form, iVisa.com has a support service that you can reach out at any time.
What happens after I finish the online application form on iVisa.com?
After we receive your application, we send you your Uganda Tourist eVisa by email within the processing time chosen.
Do I need an Uganda eVisa to make a connecting flight?
If you don't leave the transit lounge at the airport while staying in Uganda, then you shouldn't need an eVisa. But, keep in mind that as soon as you leave the airport, you'll have to apply for the Uganda eVisa.
What if I make a mistake on the online form?
If you made a mistake while applying then please reach out to our customer service representatives asap to assist you while they still can.
How safe is iVisa.com?
Many people are afraid of data thieves and their personal information getting into the wrong hands. Nevertheless, that is not the case when you use iVisa.com since we offer maximum protection for your personal details, and we spend a lot on protecting the security of our database. You can relax when using our online form.
Where do I find more information about the Uganda eVisa?
You can click here to contact our super agents and get more information about the Uganda eVisa, especially if you want to know how to get a visa in Kampala, Uganda. You can also read other interesting travel facts through this link.