Considered the "Pearl of Africa", Uganda is a fantastic destination for those who would like to explore something new and exotic. To enter this country, you must fulfill some health requirements. To prevent visitors from infected by different diseases you might find during your stay, it might make you wonder, "Do I need a vaccine to travel to Uganda?". Fortunately, iVisa.com will clarify some of these details to make sure you can have a safe trip. Remember that you should also reach your doctor to ask for more information about it.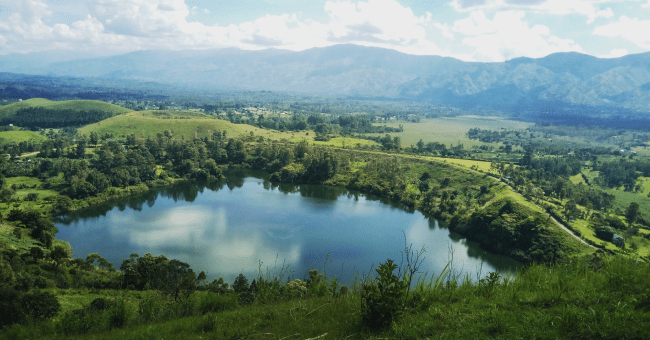 There are some other travel requisites that you have to consider before planning a possible trip to Uganda. For that reason, iVisa.com suggests you check our website, so you can find all you need.
Read more about "Do I need a vaccine to travel to Uganda?" in the following lines.
Get your travel documents now
Enter iVisa.com's page.
Carefully fill out the online form with your private details.
Review all the information you offered to ensure it is 100% correct, and select a processing speed.
Pay for your document and add the items necessary to process the request.
Get your travel document by email!
Remember to apply for any of your travel documents here on iVisa.com
Frequently Asked Questions
Do I need a vaccine to travel to Uganda?
Yes, you will need not only one but more. Do not forget to reach your doctor to ask if you can get such vaccines and you do not suffer from an allergy to their components. All travelers must have, at least, the following ones:
Measles.
Yellow Fever.
Influenza.
Polio.
Diphtheria-Tetanus-Pertussis.
Measles-Mumps-Rubella (MMR).
However, some others are not required, but you should take them into account while consulting with your doctor. These vaccines are Cholera, Hepatitis A, Hepatitis B, Malaria, Typhoid, Rabies, and Meningitis. Remember that it is essential to have a safe trip following the health instructions given by immigration authorities. That's all you need to know about Do I need a vaccine to travel to Uganda?
You can also check other travel requirements you may have to fulfill to enter Uganda. You can check them here on iVisa.com.
Apply for your travel documents to visit Uganda here!
Do I need a negative COVID-19 test result to enter Uganda?
COVID test prior to arrival: PCR within 72 hours for unvaccinated travelers.

COVID test exemptions: Children under 5 and fully vaccinated travelers.
Note: Departing unvaccinated travelers also need a negative PCR test taken within 72 hours before travel.
Will I have to quarantine upon arrival in Uganda?
Quarantine requirements: There are no quarantine requirements.
Do I need to apply for a visa to enter Uganda?
To enter Uganda, you might need a visa (it might be electronic or the traditional one). To verify what documents will be necessary for your trip, we advise you to use the iVisa.com visa checker tool.
What information is required to apply with iVisa.com?
iVisa.com does not ask you to provide more details than essential. That means you will not have to attach a long list of documents but consider the following items while applying:
The email address where you would like to receive your document and other notifications related to it.
The payment method that you prefer.
Your passport.
Begin with your travel procedures here.
What are the processing times and prices?
Standard Processing Option: You receive your documents in an average time for the lowest cost.

USD 78.99

-

6 Business Days

.
Rush Processing Option: for faster service, you have a higher fee.

USD 141.49

-

4 Business Days

.
Super Rush Processing Option: it is the quickest and less affordable alternative we offer.

USD 183.49

-

3 Business Days

.
iVisa.com offers these three possible choices that you can choose.
Can I trust iVisa.com?
There is no doubt that you can trust iVisa.com for its safety and simplicity. You will find all you need to know Do I need a vaccine to travel to Uganda? on our website. As you know, [iVisa.com](/ has a high-security platform that safeguards your data, so you do not have to worry about it. You can verify all we say in the comments section from our satisfied customers.
Apply right now with iVisa.com
How can I find more information?
If you want to learn more about, Do I need a vaccine to travel to Uganda?, you can get in touch with our fantastic support agents who are ready to help you whenever you need it. We also suggest you check the iVisa.com webpage where you will find other information related to your travel documents to enter Uganda.
Do not hesitate and apply for your documents with iVisa.com
iVisa.com recommends
Uganda is a landlocked country in East Africa whose diverse territory encompasses the Rwenzori Mountains and the vast Lake Victoria. Its abundant fauna includes chimpanzees and rare birds. The remote Bwindi Impenetrable National Park is a famous mountain gorilla sanctuary. Murchison Falls National Park in the northwest is famous for its 43m high waterfall and wildlife, including hippos.
This country is an African treasure despite its difficulties, so do not hesitate to visit it if you dare. Also, remember that this place is home to other incredible cities and towns such as Kampala and Entebbe.
Apply for your documents today and discover the wonders of Uganda!